The Surprising Role Dune's Rebecca Ferguson Wants To Play In Return To Hogwarts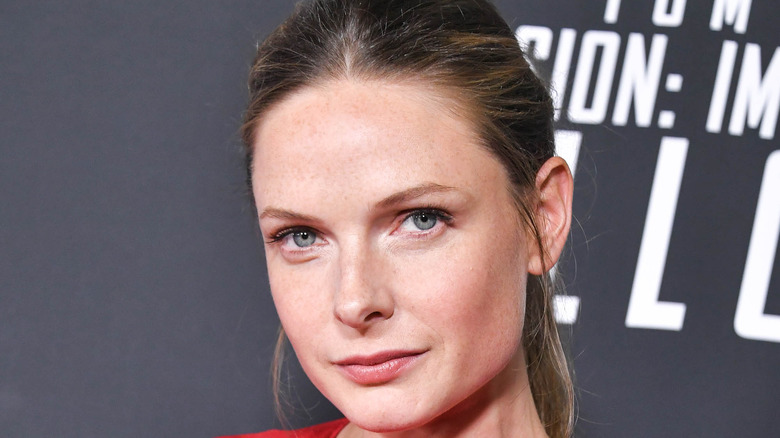 Michael Loccisano/Getty Images
Rebecca Ferguson has had a pretty solid career since she made her acting debut in 1999 (per IMDb). The Swedish actress reached an American breakthrough with her role in the Starz miniseries "The White Queen" in 2013, where she played the British monarch Elizabeth Woodville. Ferguson has since appeared in movies like "The Greatest Showman," "The Girl on the Train," "Men in Black: International," "Doctor Sleep,"  the "Mission: Impossible" film franchise — where she has portrayed Ilsa Faust since 2015's "Mission Impossible: Rogue Nation" — and "Dune," where she portrays Lady Jessica Atreides.
Apparently, the actress has a wicked sense of humor to compliment her acting chops. In the wake of the recent announcement that the Harry Potter film franchise reunion special "Return to Hogwarts" will be released January 1, 2022, on HBO Max, Ferguson decided to join in excitement. Her surprising reply to the hoopla has definitely turned heads. How did she respond, and what did she post? 
Rebecca Ferguson wants to be a part of Return to Hogwarts...as a centaur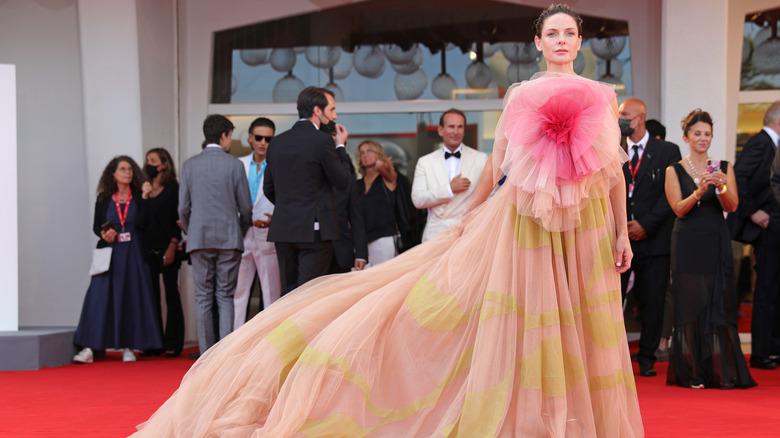 Vittorio Zunino Celotto/Getty Images
Rebecca Ferguson expressed her happiness over the upcoming "Harry Potter" special by posting a picture of herself to her Instagram account. In the image, Ferguson is Photoshopped into a woodland scene from the film series among a phalanx of centaurs, holding up the side of her dress in a way that makes her appear a most elegant member of their species. She captioned the photo with, "If the #ReturnToHogwarts needs an extra centaur, I'd like to make myself available for that role. #HarryPotter #CentaurFam."
Ferguson definitely seems to be a Potterhead; in a 2018 interview with Cloture Club, she expressed her adoration for the franchise. "If I could go to Hogwarts I would have," she said. "Do you know what I'm excited about? There's a reason to having [sic] babies, and that reason is so you can read the Harry Potter books to them and watch the movies through their eyes. Then you have another one and do it over again. I'm a little bit of a nerd."