Is There A New Chicago Fire Episode Tonight? (November 17, 2021)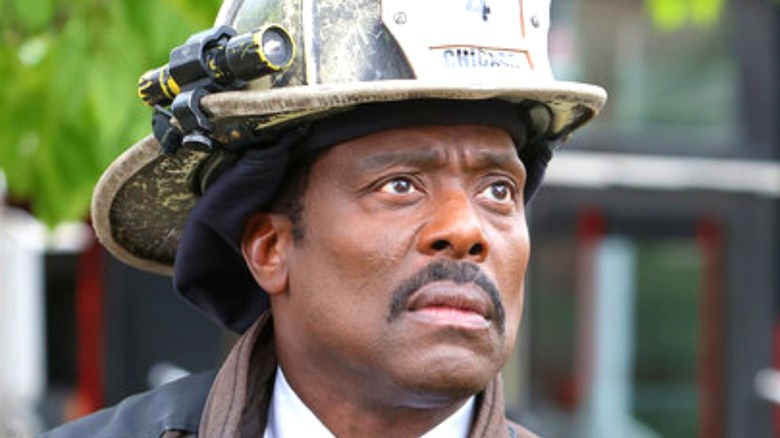 Adrian Burrows Sr/NBC
NBC's "One Chicago" franchise is dominating television right now with its popularity. The Dick Wolf executive-produced franchise started with "Chicago Fire," which debuted back in 2012. Now, the series is currently airing its tenth season, with an eleventh already confirmed to be happening (via TV Line). The series, created by Derek Haas and Michael Brandt, follows the professional and personal lives of the Chicago Fire Department's Firehouse 51 firefighters and paramedics. "Chicago Fire" currently stars Taylor Kinney, Christian Stolte, Kara Killmer, Miranda Rae Mayo, and David Eigenberg.
Season 10 has proven to be just as drama-filled as the previous seasons, and we're only eight episodes deep. Among the more gripping storylines, fans saw this season were a viral rescue video and a major security breach at Firehouse 51. As fans recall, Season 10, Episode 1, "Mayday," aired on September 22. Since then, new episodes have been premiering every Wednesday at 9 p.m. ET on NBC. So, that means the ninth episode should be premiering tonight, November 17, right?
There's no new Chicago Episode episode tonight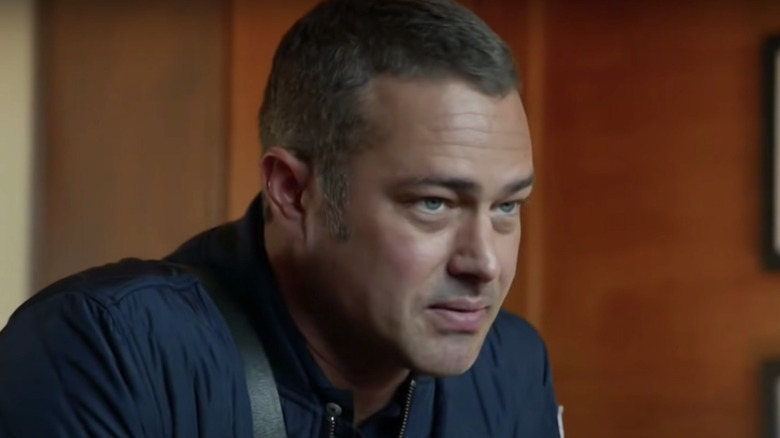 NBC
Unfortunately, there is no new episode of "Chicago Fire" airing on Wednesday, November 17. However, according to Fansided, NBC will be airing a rerun of the popular drama, so fans can still tune in to their weekly "One Chicago" viewing ritual if they so choose. While it isn't clear why there isn't a new episode airing tonight, Fansided speculates that it could be due to the COVID-19 pandemic, but the exact reason is not immediately clear. A quick look at the official "Chicago Fire" site confirms the NBC show won't return for a few more weeks, which means there will be no new episode to see audiences off into the Thanksgiving holiday. Luckily, fans still have one more new episode to look forward to this year when its fall finale airs on December 8 at its regular time.
On the November 10 episode, titled "What Happened at Whiskey Point?" (via IMDb), we saw Mouch (Christian Stolte), Herrmann (David Eigenberg), and Boden (Eamonn Walker) continuing to look into Pelham's (Brett Dalton) past. Elsewhere, Violet (Hanako Greensmith) confessed her feelings for Gallo (Alberto Rosende). The episode ends with Severide (Taylor Kinney) putting his differences with Hermann aside and opening up to him about relationship issues with Stella (Miranda Rae Mayo).
Fans will get to see how these storylines continue to play out when "Chicago Fire" returns on Wednesday, December 8.