Mel Brooks Says Spaceballs 2 Is Back In Development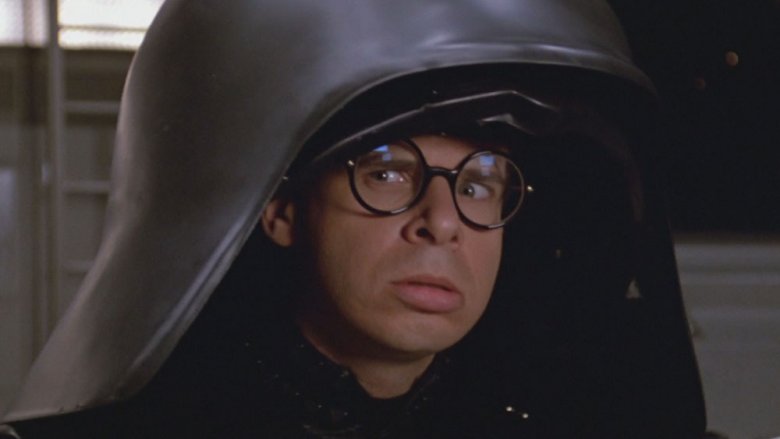 Three decades after it landed with a thud in theaters, Mel Brooks' Star Wars parody Spaceballs may finally be getting a sequel.
Word on a potential follow-up to the cult favorite comes straight from the venerable director, who broke the news during a Q&A session held at a screening of his 1974 classic Young Frankenstein. As captured in the footage embedded here, Brooks responded to a Spaceballs 2 question from the audience by indicating that the idea was back in some degree of development.
So... will there be a Spaceballs 2?! #MelBrooks says... pic.twitter.com/Ei89hTJLD7

— njpac (@NJPAC) May 21, 2017
"Well, you know, I'm doing it. MGM is slightly interested in doing it because of the new Star Wars," Brooks told the crowd. "They think maybe, so we're talking."
The original Spaceballs was no one's idea of a hit, taking in less than $40 million during its summer box office run—and reassembling the original cast would be impossible, as John Candy (who played the Chewbacca-inspired dog-man creature known as Barf) passed away in 1994. Bill Pullman and Daphne Zuniga would presumably be available to reprise their roles to some degree, but Rick Moranis, who played the villainous Lord Dark Helmet, has been essentially retired from on-camera roles for some time.
On the other hand, Moranis has said in recent years that he and Brooks have discussed sequel options—at one point pursuing a screenplay they'd dubbed Spaceballs III: The Search for Spaceballs II—and interest in the original has remained fairly steady over the years, even inspiring an animated Spaceballs series in 2008. Franchises are more appealing than ever in today's film industry, and MGM has proven itself eager to raid its own vaults for sequel and/or reboot potential; if the 90-year-old Brooks still has the moxie to get this done, there's every reason to expect a sequel sooner than later.