Joivan Wade Wants This Doctor Who Star To Join Doom Patrol Next - Exclusive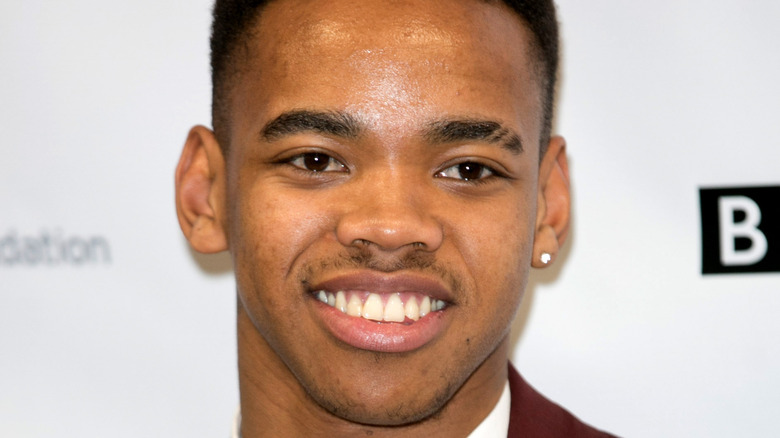 John Phillips/Getty Images
When "Doom Patrol" returned for its third season, it did so by including a very notable actor from the world of science fiction and horror: Michelle Gomez. For "Doom Patrol," Gomez took on the time traveling villain Madame Rouge, but you're more likely to recognize her from her performance as Mary Wardwell on "Chilling Adventures of Sabrina," and, relevant to our purposes today, Missy (AKA The Master) on "Doctor Who."
"Doom Patrol" is no stranger to former Who actors. Gomez joined both Timothy Dalton and Mark Sheppard, who also previously appeared on "Doctor Who". Gomez acted alongside 12th Doctor Peter Capaldi and there's one more member of the Doom Patrol who was a part of that era of "Who" as well — Joivan Wade.
Looper recently spoke with Wade recently about the evolution of his "Doom Patrol" character Cyborg, but a little time was also spent on "Doctor Who" as well. "'Doctor Who' for me was a real integral part of my career and my introduction into the world of sci-fi," Wade said of the series. "Since then, I haven't left it and I've grown to love it all so much. It was a real turning point for me as an actor."
With that in mind, we had to know: What other former performer from the world of "Doctor Who" would Wade like to appear on "Doom Patrol?"
Joivan Wade wants a recent DCEU actor to join Doom Patrol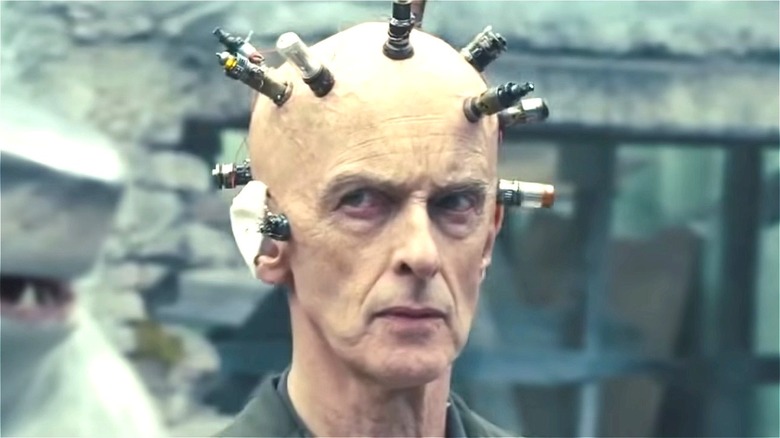 Warner Bros.
If you didn't know, Joivan Wade appears as Rigsy in two "Doctor Who" stories, "Flatline" (in which the Doctor gets caught inside a teeny, tiny TARDIS) and "Face the Raven" (in which the Doctor's companion Clara Oswald dies). Given the era of these "Who" episodes, you probably won't be surprised to learn whom Wade would choose if he could take one more actor from "Doctor Who" for "Doom Patrol."
"One other person from 'Doctor Who,' it would be Peter Capaldi for me," says Wade. "That was my Doctor. That was who I got to know and love and spend the most time with. He was a real figure for me on set, and I learned so much from him. I'd love to work with him again, and I'd love to work with him again in this world."
The only hitch about having Peer Capaldi turn up on "Doom Patrol" is that he's technically already a part of the DCEU as the Thinker in "The Suicide Squad." That being said, there's nothing that officially connects the DCEU to "Doom Patrol" right now. Peter Capaldi could turn up as a different version of the Thinker or he could play someone else entirely. In any event, the idea of seeing Peter Capaldi, Michelle Gomez, and Joivan Wade all on the same show at the same time feels almost too good to pass up, so here's hoping Wade gets his wish.
"Doom Patrol" is available to stream now on HBO Max.