Filmmakers Respond To Zack Snyder's Justice League Departure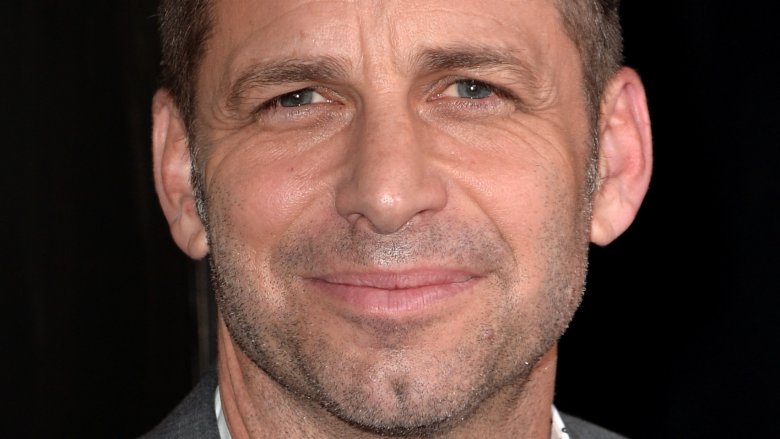 Getty Images
Following the death of his 20-year-old daughter, DC luminary Zack Snyder recently exited Justice League as director. Snyder's fellow filmmakers, colleagues, and friends took to social media to extend their thoughts to him and his family.
Snyder had teamed up with his wife, Deborah Snyder, to create the upcoming DC Comics film starring Gal Gadot, Ben Affleck, Jason Momoa, and more. The couple announced their departure from the project in order to focus attention on their family in the wake of their daughter's passing. Autumn Snyder died by suicide in March, but news of her death was only recently made public. 
James Gunn (Guardians of the Galaxy), Patty Jenkins (Wonder Woman), and James Wan (Aquaman) were among the movie-makers who offered the Snyders their condolences after hearing the tragic news. 
"My thoughts and prayers are with Zack Snyder and his family. Much love to all of them," Gunn wrote on Twitter. "Our hearts are with the Snyders and have been. Truly good people and friends to so many," said Jenkins. "My heart breaks for Zack and Deb. Condolences to their family," Wan said in a tweet. 
Fellow DC creative Kevin Smith expressed similar sentiments. "My heart goes out to you, Zack Snyder," Smith wrote. "I'm sorry for your family's loss. We all love you, sir. I'm here if you need anything."
DC Entertainment co-publisher Jim Lee, who has praised Snyder's work in the past, wished the Snyder family "a measure of peace and solace in the wake of their heartbreaking family tragedy." 
Geoff Johns, president and Chief Creative Officer at DC Comics, posted a heartfelt message on Twitter: "My heart, eternal support, [and] thanks to my friend [and] colleague Zack Snyder. One of the kindest and most inspirational artists I've ever known."
Justice League producer Jon Berg and Watchmen scribe David Hayter also gave their consolations. 
Of his exit, Snyder said, "I've decided to take a step back from the movie to be with my family, be with my kids, who really need me. They are all having a hard time. I'm having a hard time."
Avengers director Joss Whedon will complete the film in Snyder's stead. Justice League is due out in theaters on Nov. 17.
My thoughts and prayers are with @ZackSnyder and his family. Much love to all of them.

— James Gunn (@JamesGunn) May 22, 2017
Our hearts are with the Snyder's and have been. Truly good people and friends to so many. xoxo https://t.co/Q3cLX9ihlu

— Patty Jenkins (@PattyJenks) May 22, 2017
My heart breaks for Zack and Deb. Condolences to their family.

— James Wan (@creepypuppet) May 22, 2017
My heart goes out to you, @ZackSnyder. I'm sorry for your family's loss. We all love you, sir. I'm here if you need anything.

— KevinSmith (@ThatKevinSmith) May 22, 2017
Wishing Zack and Deborah some measure of peace & solace in the wake of their heartbreaking family tragedy. Love you guys

— Jim Lee (@JimLee) May 22, 2017
My heart, eternal support & thanks to my friend & colleague @zacksnyder – one of the kindest and most inspirational artists I've ever known.

— Geoff Johns (@geoffjohns) May 22, 2017
Thank you @ZackSnyder for leading the league with passion and creativity. We are all so sorry for your family's loss.

— jon berg (@thejonberg) May 22, 2017
I am so, so sorry for your loss.

All love from my family to Deborah, your family and yourself.

David

— David Hayter (@DavidBHayter) May 22, 2017