The Behind-The-Scenes Drama On Cheers That Had Jay Thomas Written Off The Show
The behind-the-scenes drama on Cheers that had Jay Thomas written off the show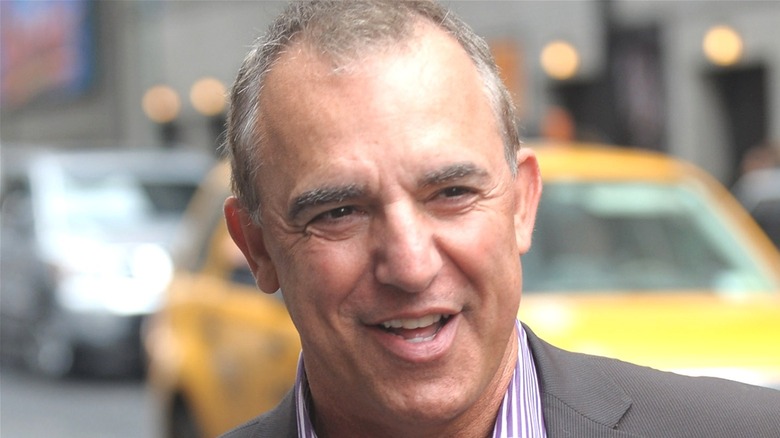 Gustavo Caballero/Getty
"Cheers" is one of the most famous sitcoms of all-time, and has maintained its relevance over the years, following its series finale in 1993. In fact, plenty of younger viewers have found the series through streaming services (all 11 seasons are currently available to watch on Hulu). One of the greatest strengths of the classic show is its ensemble cast, who portrayed the gang of compelling characters — from the ladies' man bartender Sam Malone (Ted Danson) to his on-and-off academic girlfriend Diane Chambers (Shelley Long) — who are still celebrated today.
As it turns out, though, one notable actor dealt with some off-screen drama that affected her character's arc. 
Cocktail waitress Carla Tortelli, played by Rhea Perlman, meets ice hockey player Eddie LeBec (Jay Thomas) in Season 5 and the two continue to date on-and-off for a while. Eventually, Carla finds out she is pregnant with Eddie's twins, and the pair decide to get married. However, in Season 7, Eddie is killed off. Deaths aren't exactly commonplace for sitcoms, so Eddie's death may leave viewers wondering if there was a real-life reason for the narrative choice. Those curious viewers would be right — because it sounds like Thomas's off-set behavior led to him getting kicked off the show.
Thomas made comments about Perlman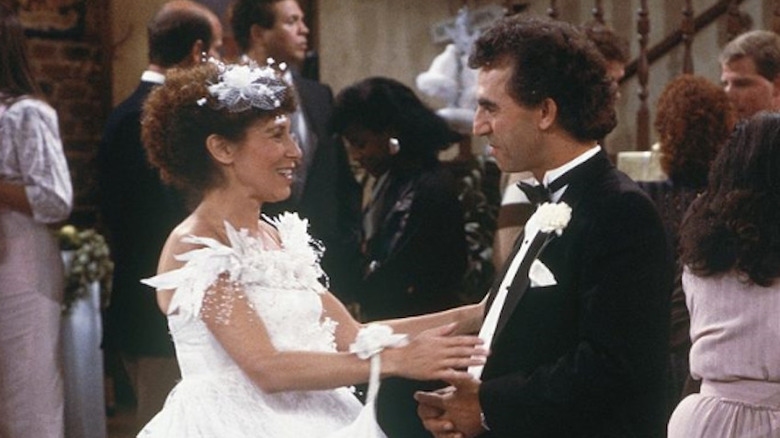 NBC
In 2006, one of the "Cheers" writers, Ken Levine, explained the behind the scenes drama of Thomas' departure from the series in a blog post. The post, titled "The kiss of death for Eddie LeBec" reports that Jay Thomas made some negative comments about the show — and about Perlman — on his radio show: A caller asked him what his experience working on "Cheers" was like, Levine explained in the post, and Thomas "said something to the effect of 'It's brutal. I have to kiss Rhea Perlman.' 
"Well," Levine wrote, "guess who happened to be listening."
Naturally, Perlman didn't react well to Thomas' comments, and the writers decided to get rid of Eddie by killing him off. His departure ended up being a bit more complicated, however, as viewers were a fan of Carla and Eddie as a couple. Levine continues, "we needed (a) some comic spin for the story, and (b) something to discredit Eddie so the audience would ultimately be glad he was out of Carla's life. The answer was at the funeral Carla learned that he was a polygamist, and had a second wife (who looked just like Carla)."
Levine also notes that this episode ended up earning them an Emmy nod, making the whole situation a win for everyone involved — except Thomas, of course.