Why Carina From Pirates Of The Caribbean 5 Looks So Familiar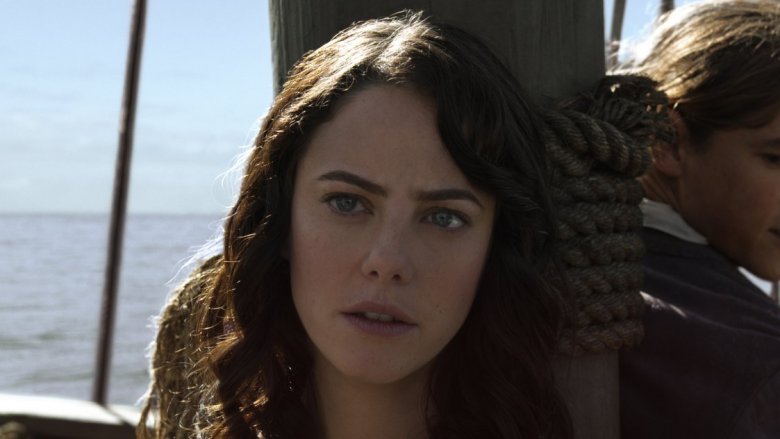 As Pirates of the Caribbean: Dead Men Tell no Tales started unleashing trailers and TV spots, most fans responded with two questions: 'How many more of these sequels are they going to make?' and 'Who is that new female lead?' We can't answer the first question, as even though the trailers state that Dead Men Tell no Tales is 'the final adventure' for Captain Jack Sparrow, co-director Joachim Rønning has stated that he sees the film as more like the beginning of the end for the franchise. We can answer the second question definitively, however: The new female lead is Kaya Scodelario.
The 25-year-old English-Brazilian actress has one of those familiar faces—partly because she's been around longer than you probably realized. While Dead Men Tell no Tales marks her first major role in a big blockbuster movie, Scodelario has rubbed shoulders with Hollywood actors from a young age, and she's already branched out into other industries, too. Here's where you might have seen her before.
​Skins (2007-2013)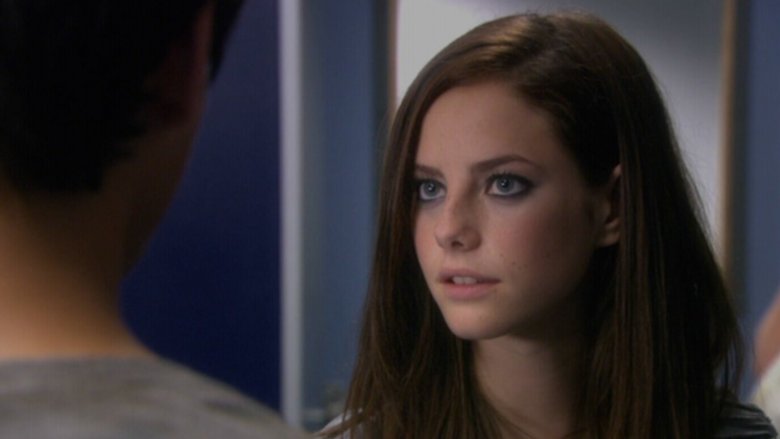 Scodelario was only 14 when she went for her first role in the BBC drama Skins, urged to do so by her high school drama teacher. The actress admitted during an interview with The Times that acting was her only talent at that age, but problems with school bullies had left her with self-esteem issues. Her nerves almost got the best of her as she arrived for the audition, but fate happened to be on her side that day. "I walked past the building and stopped for a cigarette and there was a man smoking outside as well and he got talking," she explained. That man happened to be Skins co-creator Bryan Elsley, who escorted her inside to read for the part of Effy Stonam. The rest is cult TV history.
She left the show after four seasons but returned in 2013 for a two-part film that revealed how Effy had taken to young adulthood. "I never thought it would happen, and at first I wasn't sure what I thought about the idea," she confessed. "Skins meant so much to so many people. It was so much part of its time and I was so young. But then I read the script and I loved it."
​Moon (2009)
Moving on from Skins was hard for Scodelario as the cast and crew grew extremely close over the course of their time together, but she was aware that the danger of being typecast loomed large. After seeing some of her castmates successfully shake off their characters and advance their careers, she decided the time was right. "There were all sorts of people within the industry who felt that all of us in Skins wouldn't be able to escape [it]," she said. "But then I saw Nicholas [Hoult] and Dev [Patel] go on and be really successful and thought maybe I could do that as well."
She set out to do just that with her feature-film debut in 2009, playing the minor part of Sam Rockwell's daughter in British-made sci-fi Moon. While some hardcore Skins fans mocked her attempts at an American accent, the movie itself proved a critical success Stateside, praised as a "well assembled sci-fi thriller" by The Hollywood Reporter and lauded as "the anti-Transformers" by the Minneapolis Star Tribune.
​Clash of the Titans (2010)
The following year, Scodelario managed to land her first role in a genuine blockbuster, albeit a minor one. She won a small part in the big budget 2010 remake of Clash of the Titans, appearing as Peshet, the personal handmaiden of Andromeda (Alexa Davalos). Scodelario pops up in a handful of scenes as she attempts to protect her lady from the cult of Hades, who plan on sacrificing Andromeda to the Kraken in order to restore their lands to prosperity.
It's Hollywood-style Greek mythology, meaning that it's barely Greek mythology at all. Louis Leterrier's film moved even further away from the real story of Perseus than the original version did in 1981, though the one thing that proved more of a sticking point than the film's lack of accuracy was its use of 3D. The movie was actually pushed back to allow for 3D conversion, which in the end "adds nothing to Clash of the Titans other than headaches and a few dollars to the ticket price," according to critic Greg Maki.
​Modeling career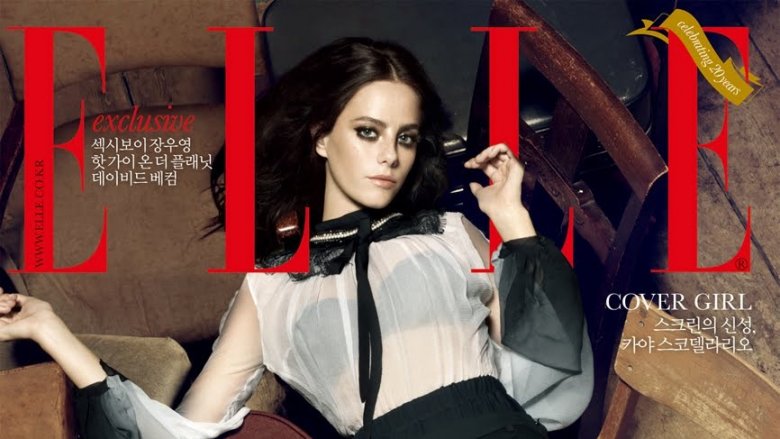 Elle
After completing her part in Moon, Scodelario decided to increase her exposure in other fields, and in 2009 her side career in modeling got a real boost when she landed a shoot with Elle. The actress would go on to a feature on Elle Korea's cover and do shoots for ASOS, Wonderland, and many others, though her most memorable modeling gig was the one she had with Vogue, which was far more laid back than she expected.
"Who doesn't want to shoot for Vogue?" she said during an interview with the fashion mag. "I remember updating my Facebook status to say 'Doing Vogue today', it was so exciting. I thought it would be really intimidating, and I don't like photo shoots, but that was the most relaxed one I've done. I love dressing up, but I do find the red carpet thing quite stressful."
​Wuthering Heights (2011)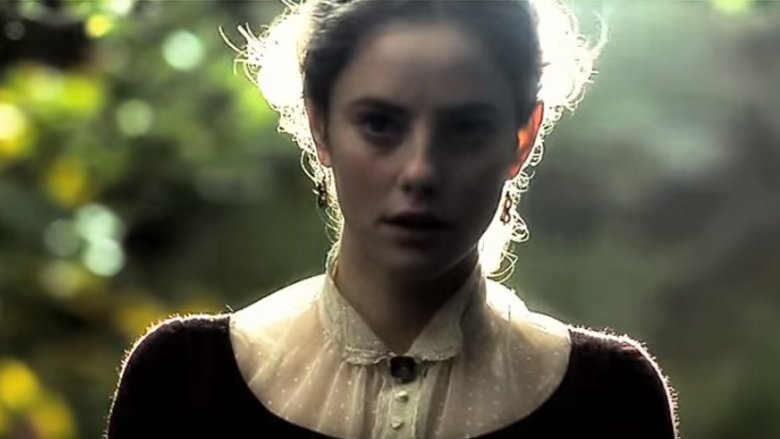 In 2011 Scodelario took on what was her most challenging role to date, one that would help her shed her past as Effy and announce her intentions as a serious actress. All of 19 at the time, she was cast as Cathy in Andrea Arnold's adaptation of the Emily Bronte classic Wuthering Heights, a novel that Scodelario had never read and was actually advised to avoid. "Andrea asked me not to read the book, not to see any adaptations, not to do too much at all, just to go into it completely fresh," she told Film4. "I do like to get very technical and very research-y, so it was quite difficult for me."
Scodelario confessed to learning a great deal working under Arnold on her gritty period drama, with the director introducing her to the concept of method acting, something she took in her stride. "Andrea told us not to shave, and I was so happy!" she revealed. "I let it all grow. My boyfriend loved it as well, he loved the armpits."
​Now Is Good (2012)
Next up for Scodelario was Now Is Good, a movie that paved the way for the success of The Fault in Our Stars and Me and Earl and the Dying Girl with its mixture of teen romance and terminal illness. The cancer drama is on the verge of becoming a sub-genre in itself now, though this tale about a young girl dying of leukaemia was tarred as a collection of cliches by critics. Nevertheless, Now Is Good was an opportunity too good for Scodelario to turn down.
"It was easy to read and it made me laugh at first, and then cry hysterically, which I'd never got from a script before," she said, before going on to admit that she had an ulterior motive for wanting the part. "I really wanted to work with Dakota Fanning—she's an inspiration for young actors, she's such a hard worker. I've watched her grow up onscreen and I really wanted to meet her!"
​Music videos
Fans of British music will probably recognize Scodelario from a couple of popular music videos, the first being Plan B's "Stay Too Long." The actress has known the rapper/singer/actor since childhood and jumped at the chance of helping him out when he needed a young lady to appear in the video for the first single from his 2012 album The Defamation of Strickland Banks. "Ben (Plan B) was a friend before Strickland Banks, so when he said he wanted a girl like me for his video, I was in," she said. The actress went on to appear in his videos for "She Said," "Love Goes Down," and "Writing's on the Wall."
Her most prominent music video appearance came in Robbie Williams' "Candy," in which British pop icon Williams (who, despite his popularity across Europe, decided to give up on his attempts to crack the American market not long after this 2012 single) takes on the role of Scodelario's guardian angel. The former Skins star struts her stuff in heels and a skintight dress as Williams throws himself through plates of glass and in front of moving cars to protect her.
​The Truth About Emanuel (2013)
In 2013 Scodelario got the opportunity to act opposite another of her Hollywood heroes in Jessica Biel, who plays a mysterious neighbor that bears a striking resemblance to Scodelario's dead mother in The Truth About Emanuel. While it failed to impress critics at large, the film finished festival season with a lot of buzz attached, especially in Scodelario's case. IndieWire said that "after several promising performances over the last few years, most notably in Andrea Arnold's Wuthering Heights, she's truly blown up in 2012, thanks in part to her turn in the Sundance flick Emanuel and The Truth About Fishes" (the film's original title).
Remembering how she struggled with her two lines of American dialogue in Moon, Scodelario made a conscious effort to perfect her accent coming into this one, hiring "an amazing voice coach" to help her learn the proper technique. "I was gonna start ringing up the reception in the hotel and speaking in an American accent, but worried that they'd catch me out, so I [wimped] out."
​The Maze Runner franchise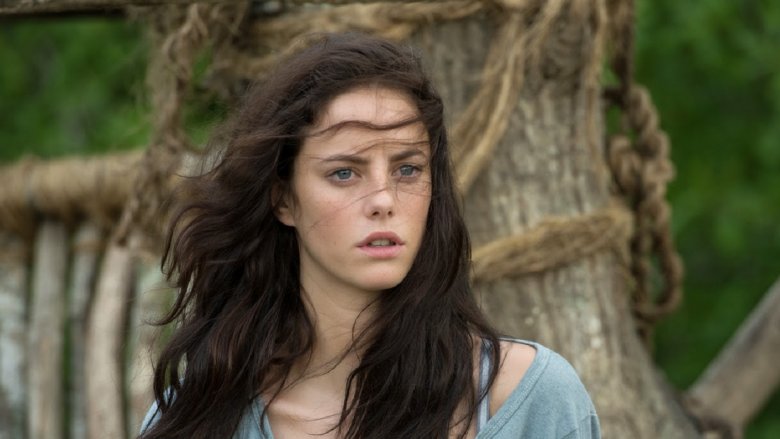 During the press tour for The Truth About Emanuel, Scodelario talked about a lack of strong female parts in the industry, telling Tribeca that when she first started getting sent scripts 95 percent of them would "have a nude scene or the female character would be in her underwear for no reason." Her frustration almost made her pass on what would become her most high profile gig to date—she assumed that dystopian thriller The Maze Runner was just a Twilight knockoff until her friends tipped her off about the part of Teresa. "I thought 'It's going to be another stupid female role where she is in love with loads of people and she doesn't know what to do,'" Scodelario told Collider. "They said, 'No, she's actually a really good female part. She's really strong and intelligent and it's exciting.' I loved the script. I found it really interesting."
She reprised the role in 2015's Maze Runner: The Scorch Trials and the third and final installment Maze Runner: The Death Cure, which is finally set to be released in January 2018 following the yearlong postponement forced on the production by star Dylan Thomas' major on-set injury.
Tiger House (2015)
Scodelario went all scream queen in 2015, taking on the role of a young woman terrorized by intruders in British home invasion horror Tiger House. The actress has talked openly about her working class roots, and she was able to channel that experience into her character Kelly, who overhears her boyfriend's parents calling her trash moments before they're taken hostage. Also starring former Game of Thrones actor Ed Skrein and former James Bond frontrunner Dougray Scott, the film went straight to DVD. Well, almost—it actually played at a single theater.
Tiger House earned a total of $42,110 from domestic video sales, which probably didn't even cover the cost of flying the cast and crew out to South Africa for the shoot. The few critics that actually took the time to review Tiger House were pretty unkind on the whole, with David Nusair (one of only two Tomatometer-approved critics who saw the film) writing that the movie "suffers from a hopelessly tedious midsection that's centered more around the exploits of one-dimensional characters than cultivating (and sustaining) an atmosphere of tension."