Is There A New Episode Of NCIS Tonight? (November 15, 2021)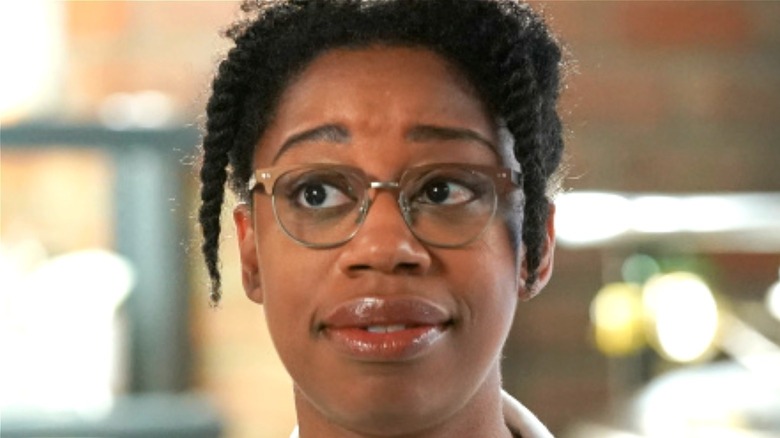 Sonja Flemming/CBS
Fans of the CBS procedural "NCIS" have been dutifully tuning in every Monday to see a new episode of Season 19. The hit crime drama follows a team of special investigators who work for the Naval Criminal Investigative Service. The team, formerly led by Special Agent Leroy Jethro Gibbs (Mark Harmon), takes on serious cases involving felony crimes that occur within the Navy and Marine Corps.
On the latest episode, which premiered on November 8 and is titled "Docked" (via IMDb), the victim hit just a little close to home to one of the team's agents. The episode saw NCIS investigate a suspicious death on board a cruise ship involving agent Timothy McGee's (Sean Murray) mother-in-law, Judy (Patricia Richardson). As the events on the cruise ship unfold, the team learns Judy may be more closely connected with the victim than she initially claims. Amidst the investigation, the NCIS team also integrates a new app to streamline communication about cases, and it proves to be an issue among some members (via Entertainment Weekly).
At the time of writing, it's Monday, November 15, which means "NCIS" fans" are expecting a new episode of the CBS series to air. Can you expect "NCIS" to premiere the next chapter of Season 19 tonight?
No, there is not a new episode of NCIS tonight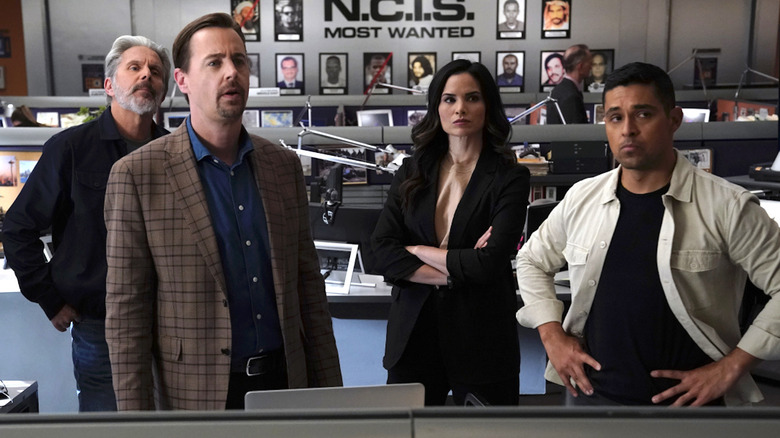 Cliff Lipson/CBS
Unfortunately, if you were planning on tuning in to CBS to catch a new episode of "NCIS," it looks like you will be disappointed. According to the CBS schedule for Monday, November 15, "NCIS" will be airing at 9 p.m. ET. However, CBS will be showing the Season 18 episode "Misconduct" (via IMDb) rather than releasing a new Season 19 episode. "Misconduct" sees Gibbs and his team of investigators tackle a case involving a hit-and-run accident that left an officer dead. It turns out the intended victim is a man named Bernard Wilson, who is set to appear as a witness in the trial of a multi-million dollar Ponzi scheme that left many Navy officers financially ruined (via TV Fanatic).
Unfortunately for "NCIS" fans, it looks like there's still quite a bit of time before the next new episode airs. While new episodes typically air on Mondays, it appears the show is taking a brief hiatus, probably to account for the upcoming Thanksgiving holiday, and will be playing another rerun from Season 18 on November 22. As such, fans can expect "NCIS" to return two weeks from November 15 and catch the newest "NCIS" episode, titled "Peacekeeper," on Monday, November 29.