The Surprising Harry Potter Characters Tom Felton Could Have Played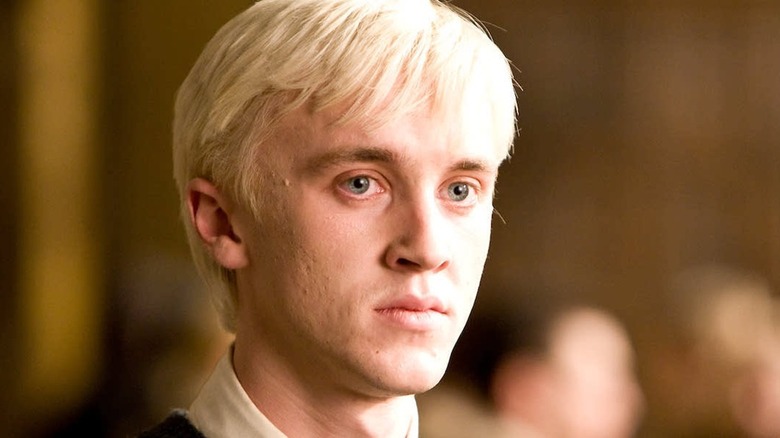 Warner Bros.
Tom Felton brought to life beloved villain Draco Malfoy in the "Harry Potter" film franchise. Draco is first introduced as an enemy to the title character played by Daniel Radcliffe and stays a central antagonist for the first half of the franchise. However, throughout the course of watching the "Harry Potter" movies, we see Draco grow as a character who eventually sheds his villain status and even aids main characters Harry, Ron Weasley (Rupert Grint), and Hermione Granger (Emma Watson).
Following his time playing Draco, Felton has gone on to star in multiple projects in both TV and film. Right after the final "Harry Potter" film in 2011, he appeared in "Rise of the Planet of the Apes," showing a different side of his acting chops. Felton later appeared in "The Flash," drama series "Murder in the First," and the horror film "The Apparition."
With such success in both the "Harry Potter" series and afterward, fans may be surprised to discover Felton's career could have gone much differently, as Draco Malfoy was not the only role for which he auditioned.
Felton also auditioned for the roles of Harry Potter and Ron Weasley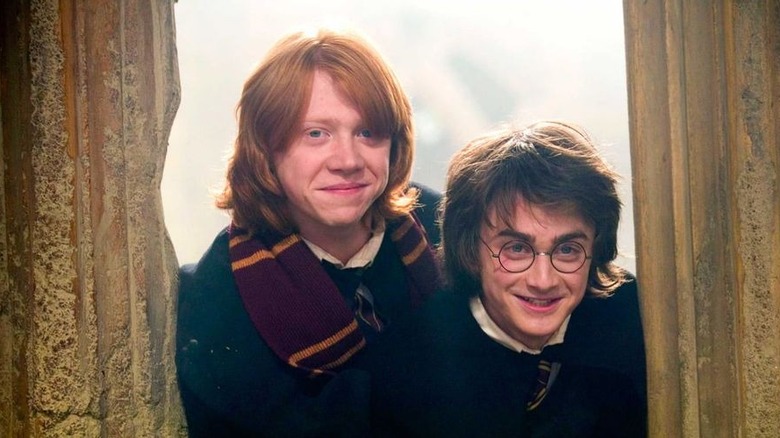 Warner Bros.
In 2011 while doing press for "Harry Potter and the Deathly Hallows Part 2," Tom Felton revealed to MTV News that Draco Malfoy was not the first character for which he auditioned. Prior to landing the role of Draco, he originally auditioned for the role of Harry Potter and, soon after, Ron Weasley. Felton said that he was grateful to have received the role of Draco in the end, as he felt he would be "a very different individual" otherwise. He also complimented Daniel Radcliffe and Rupert Grint, the actors who went on to play Harry and Ron, saying, "I think Rupert and Dan, there's no question in my mind, there's no one else in the word that A) could have played the character better, but B) could have handled the behind-the-scenes pressure those guys have dealt with over the last decade."
Although not landing a role can be frustrating, Felton also made it clear that there was no bad blood on the set among the actors and even shared that the crew became like a family on set. However, it is still interesting to think what would have happened if Felton was given the roles of either Harry or Ron.