New Wonder Woman Poster Offers Callback To Classic Superman Pose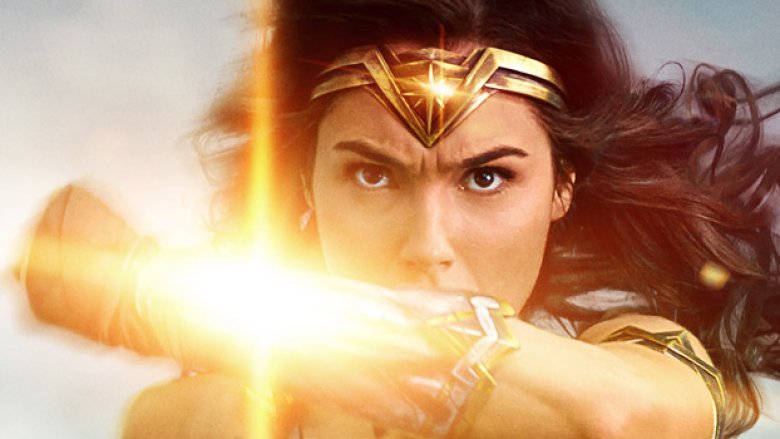 After decades of waiting for her shot at solo big-screen glory, Wonder Woman is finally scheduled to arrive in theaters on June 2. Like most modern blockbusters, she'll be making her bow on traditional screens as well as in fancy-shmancy 3D theaters with IMAX and RealD screens—and it's that latter format that's celebrating Wonder Woman's impending arrival with the debut of a brand new poster that depicts the classic hero in a stunning, and pleasantly familiar, position of strength.
Wonder Woman's RealD poster ties into the movie's period setting by showing Diana Prince (Gal Gadot) standing atop the rubble of armed conflict—while hoisting a tank over her head and looking coolly into the future. For longtime readers of the DC Comics that gave us Wonder Woman and her superpowered pals, this pose should immediately trigger memories of Action Comics #1, upon which Superman is pictured picking up a car. It's a nifty way of hinting at Wonder Woman's immense strength while tying the movie into the rich DC tradition.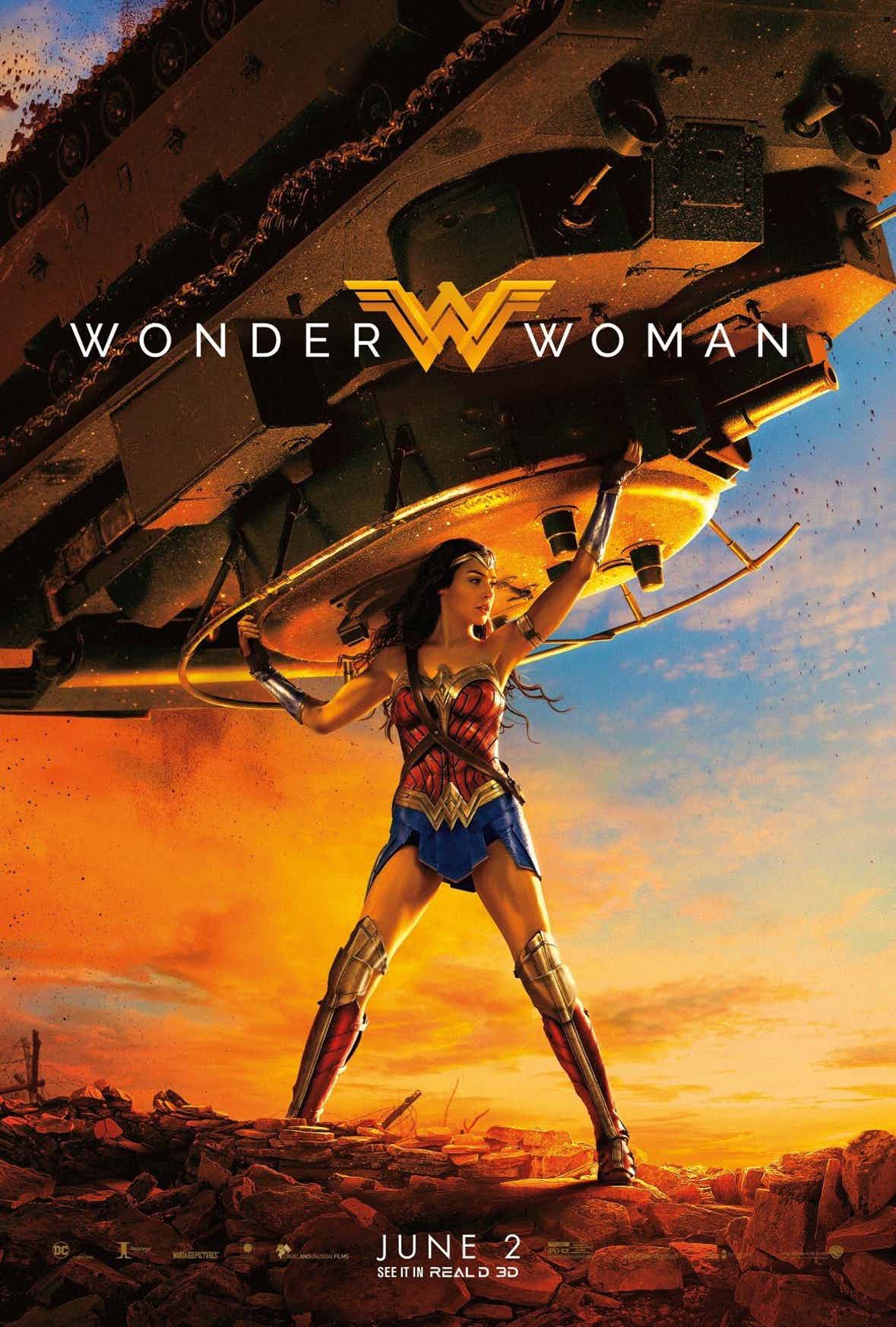 Touted as the most widely used technology for screening 3D films, RealD is also one of the newest: since making its debut in 2003, the company has enabled viewers to enjoy three-dimensional effects regardless of their personal viewing angle. To learn more about the company or find a RealD-enabled theater near you, visit the company's official site—and while we wait for Wonder Woman to make its long-awaited arrival, give yourself a crash course in the character's long comics history.