Kin Season 2 - What We Know So Far
"Kin" is an immensely popular Irish drama that holds an almost unattainable 100% on Rotten Tomatoes for the first season. Based on the historical feud between rival Irish gangs, "Kin" also features a sprawling cast. The story is chock-full of the sort of betrayal, contraband, assassinations, and interpersonal family drama that can only come from the organized crime genre. The first season took its time to fully establish the Kinsella family, but the finale was absolutely bombastic and set the path for future seasons to follow.
Created by Ciaran Donnelly and Peter McKenna, "Kin" is broadcast in the United States by AMC, and as mentioned earlier, loosely based on the conflict between the Kinahan and Hutch gang (per Irish Central). This isn't a historical event that occurred in decades past either, but rather something that has transpired in the last 10 years: The factual events that inspired "Kin" originally started in 2015, when Gary Hutch was murdered (via RTE). The final episode of the first season aired on October 24, 2021, but what exactly is known about the second season of "Kin" at this time?
When is the release date of Season 2 of Kin?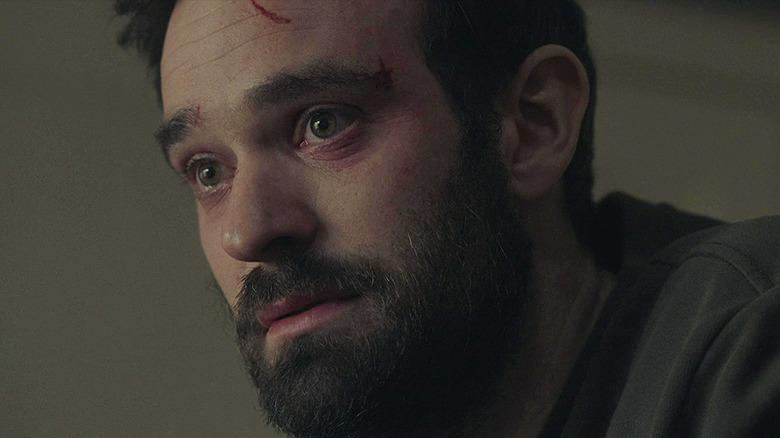 AMC+
As of right now, the release date of the Season 2 of "Kin" has yet to be announced. 
As previously stated, the first season finished at the end of October 2021, after launching on September 21, 2021. Generally, television shows usually take around one year for concept and production, and another year for filming. Based on what we know at this time, then, we can probably assume that it will take around one year for the second season to come out, give or take. That said, Season 2 has yet to be even confirmed, though the critical response to the show might be a good indicator that there will be at least one more season. 
The first season only had seven episodes, but based on the show's success so far, potential future seasons may have a full run of at least 10 episodes or more. A shorter first season isn't that unusual (see AMC's "The Walking Dead" for example) and now that the show has proven itself, it'll be exciting to see the new possibilities that open up.
Who is in the cast of Season 2 of Kin?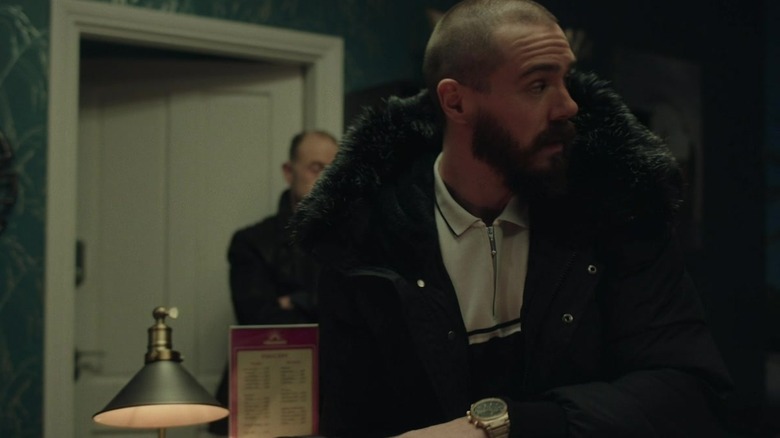 AMC+
The cast of "Kin" hosts some impressive talent. Charlie Cox, best known for his role as Matt Murdock in "Daredevil," plays Michael Kinsella, who has returned home at the start of the series and is desperate for any kind of work. Aidan Gillen, who played Littlefinger in "Game of Thrones," lends his skills as Frank Kinsella, a patriarch of the family who runs several illicit activities. Other cast members include Clare Dunne, Emmett J. Scanlan, Maria Doyle Kennedy, Sam Keeley, Yasmin Seky, Francis Magee, and Ciaran Hinds. Clare Dunne, who plays Amanda Kinsella, starts off as more innocent in the first season, but exposure to the dark underbelly of Irish gangs has warped the character. Ciaran Hinds also gets a chance to shine as Eamon Cunningham, who acts as a foil to the Kinsella family. Of course, with the expanding plot, there will be plenty of room for more characters.
During the first season, Amanda Kinsella and Michael Kinsella had arcs that saw them completely transform. Speaking with /Film, series creator Peter McKenna said, "The idea was, if we have multiple seasons, Amanda would journey from light to darkness, while [Michael's] journey is from darkness to light. They would go in opposite trajectories as they go on this multi-season story." If this is any indication, "Kin" will continue to see the ascent and descent of the main characters, and turmoil is sure to ferment around the Kinsella family.
What is the plot of Season 2 of Kin?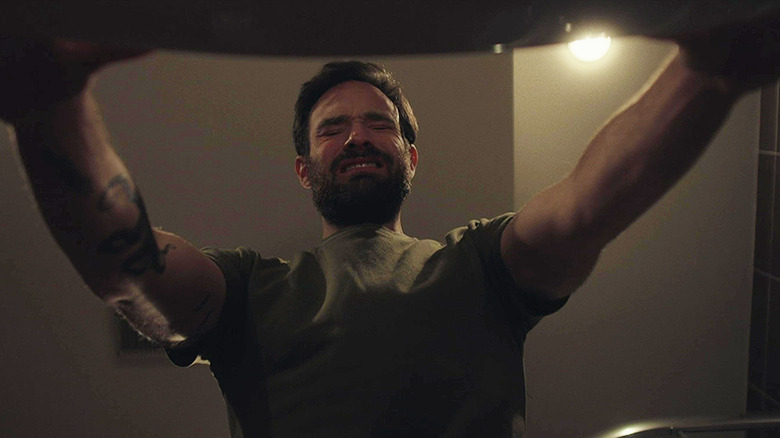 AMC+
The plot of Season 2 of "Kin" is currently unconfirmed, but Peter McKenna added (via /Film), "What I would like to do is change the dynamic in the family completely. The first season was really about one woman's grief, and what that caused. The next one, I would really like to explore historical trauma. I know it sounds quite heavy, but it'll have all the bells and whistles of Gangland genre." Considering the quote, it seems like "Kin," if and when a second season is confirmed, might become even darker and deeper than it has been so far.
As mentioned earlier, "Kin" is inspired by the real life violence of Kinahan and Hutch gang. In real life, the conflict claimed 12 lives by 2017 (via The Irish Times), and with that in mind, the next season of "Kin" will probably double down on the growing conflict between the rival groups. When Season 2 comes out, the drama, hostility, and ruthlessness is sure to continue.