Resident Evil Getting A Series Reboot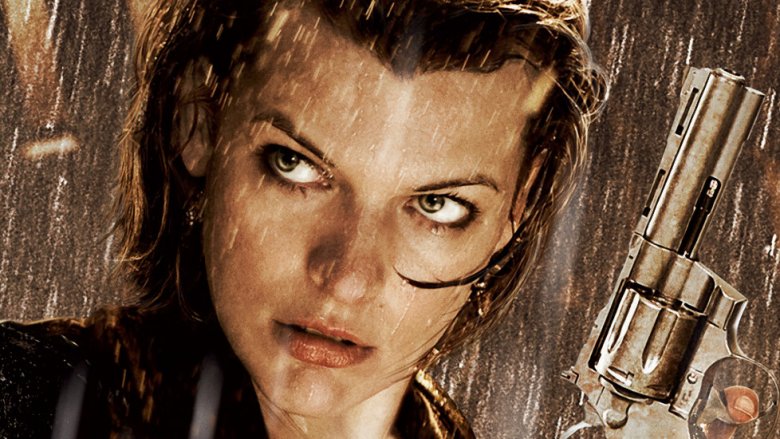 Constantin Film
Evil still resides on the big screen. 
Variety reports that the game-to-film franchise Resident Evil hasn't actually ended, and that German production company Constantin Film is currently developing a new reboot series. 
Martin Moszkowicz, chairman of the board at Constantin Film, broke the news during this year's Cannes Film Festival. According to Moszkowicz, the reboot will consist of six new films, the same number as the original series. 
Moszkowicz also confirmed that development on the refresh series is currently underway, and that Constantin Film maintains ownership over the Resident Evil franchise rights. The company has produced all of the RE film installments thus far, and will continue to do so with any upcoming films in the rebooted collection. 
Additional details regarding director, cast members, and storyline are being kept hush-hush for now. Secrets will probably start to spill as Constantin Film locks in writers, actors, producers, and the film's final script. Likewise, it's currently unknown how the reboot will fit into the series' narrative.
The reboot will follow Resident Evil: The Final Chapter, which was (obviously) intended to be the last flick in the film series. Starring the face of Resident Evil herself, Milla Jovovich, The Final Chapter was a total commercial success, particularly in the international box office. The film pulled in $312 million worldwide, and more than $285 million of that flowed in from foreign audiences (via Box Office Mojo).
Based on the Capcom survival horror video game franchise of the same name, the Resident Evil film series began back in 2002 with director and producer Paul W.S. Anderson (Moral Kombat, Alien vs. Predator) at the helm. Jovovich has starred in all six films, which include Resident Evil: Apocalypse (2004), Resident Evil: Extinction (2007), Resident Evil: Afterlife (2010), Resident Evil: Retribution (2012), and Resident Evil: The Final Chapter (2016). The series has grossed over $1.2 billion worldwide and is the highest-grossing film franchise based on a video game (via Variety).
We likely won't be seeing the Resident Evil reboot for quite a while. To pass the time while we wait, fine-tune your franchise knowledge by discovering false facts about Resident Evil you always thought were true.