Mamoru Hosoda's BELLE - What We Know So Far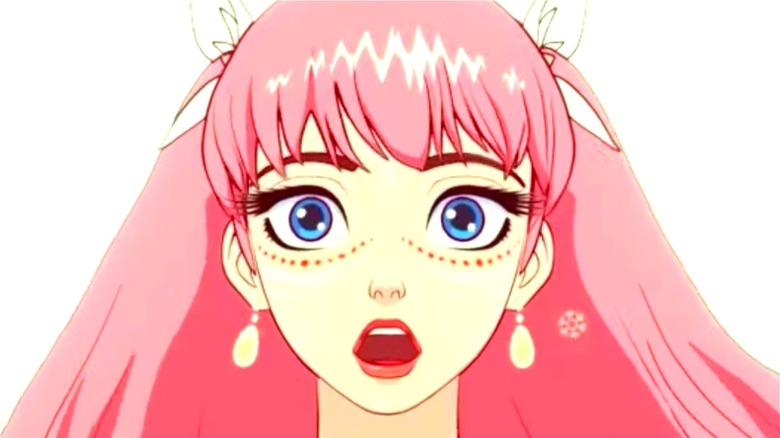 Studio Chizu/GKIDS
Many anime fans are already familiar with the work of Academy Award-nominated director Mamoru Hosoda. Over the years, Hosoda has had his hands in everything from the "Digimon" and "One Piece" franchises, to his own arthouse projects like the Oscar-nominated "Mirai no Mirai" and "The Girl Who Leapt Through Time."
Now, with the release of his newest film, "BELLE" (alternatively, "BELLE: The Dragon and the Freckled Princess"), Hosoda is gaining more positive praise from critics and audiences alike. While the film has yet to be screened publicly outside of Japan, a United States release is planned for the relatively near future.
The film, which features some dazzling animation from Hosoda's own Studio Chizu, bears all the flair and feeling of an anime arthouse classic. And, given the pedigree of its director and cast, it may just live up to that standard. With that in mind, here is what we know so far about Mamoru Hosoda's "BELLE."
What is the release date for BELLE?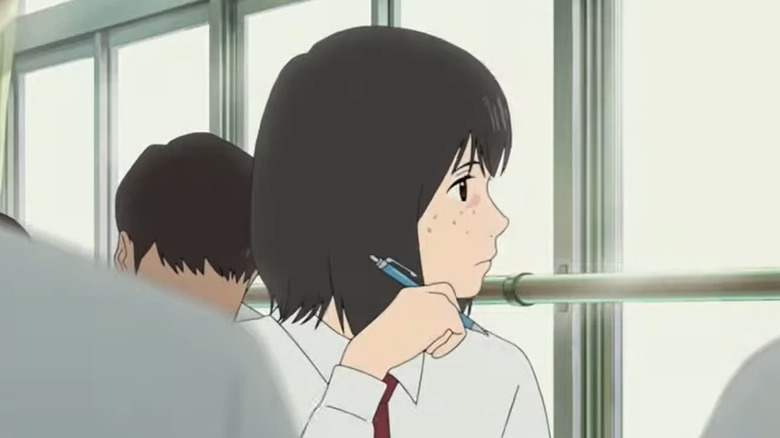 Studio Chizu/GKIDS
"BELLE" had its world premiere on July 15 at the 74th Cannes Film Festival in France. The audience responded with overwhelming positivity to Hasado's film, reportedly giving it a 14-minute standing ovation (via Anime News Network). If that's true, it stands as the seventh-longest standing ovation in Cannes history (via Quartz), in between Michael Moore's "Bowling For Columbine" (13 minutes) and Lee Daniels' "The Paperboy" (15 minutes).
After its prestigious premiere at the Cannes Festival, "BELLE" began screening in Japan on July 16 (via Anime News Network). The film then had its North American premiere at the New York Film Festival on September 25 before also screening at Los Angeles' Animation is Film Festival — where it won the special jury prize — in October. However, none of these screenings have marked the beginning of a public debut in places other than Japan.
Thankfully, film distributor GKIDS has announced that it will screen "BELLE" with English subtitles beginning on January 14, 2023. No word has been given on either a digital release or an English-dubbed version of the film.
Who are the characters in BELLE?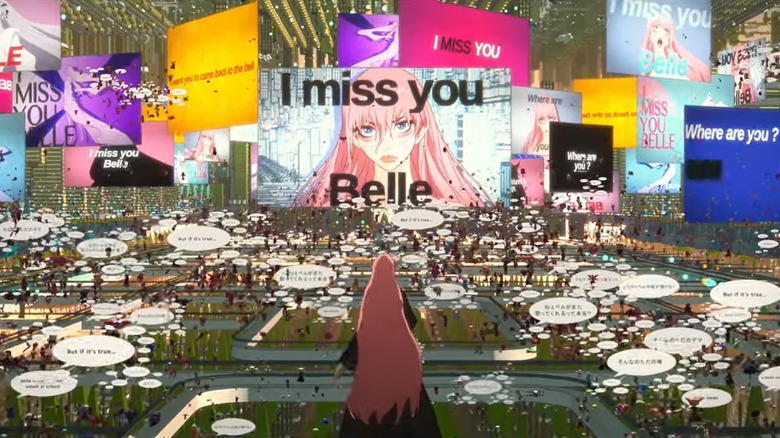 Studio Chizu/GKIDS
Going in-depth on the characters and cast for "BELLE" is a tricky task. Because the film hasn't had a widespread release quite yet, there isn't a whole lot of information on who the supporting characters are or why they are significant. However, we do know quite a bit about its protagonist based on the first and second trailers and the official synopsis available on Studio Chizu's website.
The film centers on 17-year-old high schooler Suzu (Kaho Nakamura), a shy girl who has her passion for singing revitalized after her music goes viral on the virtual reality social media platform, U. Following the premature death of Suzu's mother (Sumi Shimamoto), Suzu lives alone with her father (Kôji Yakusho) in Koshi Prefecture. Without her mother, whom she used to sing with, Suzu has become withdrawn in her normal life.
Aside from Suzu and her family, we don't know a lot about the other characters in "BELLE." However, IMDb does have a full cast list, meaning we can at least get to know the voices behind these mystery characters. The cast includes Ryô Narita as Shinobu Hisatake, Shôta Sometani as Shinjiro Chikami, Tina Tamashiro as Ruka Watanabe, Takeru Satoh as Ryu (called The Beast in English), and more.
What is the plot of BELLE?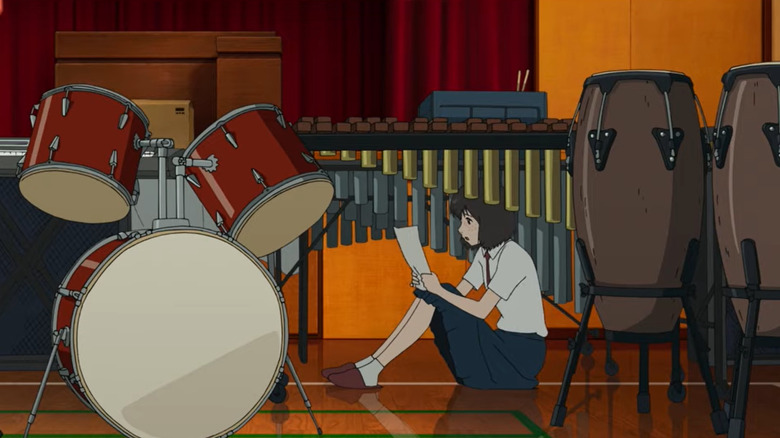 Studio Chizu/GKIDS
So far, Suzu's story sounds a lot like an inspiring, uplifting story about a girl overcoming her anxieties and finding success in her art. However, the virtual world of the social media platform U shown in "BELLE" is a vibrant and complicated place. It is an even more immersive version of virtual reality than much of what actually exists today.
That is why Suzu becomes attracted to the online space. "Another me. Another reality. We are no longer limited to a single world," the official synopsis reads. The thought of having a fresh start, this time under an artistic pseudonym, "BELLE," Suzu is able to sing once again. She becomes a worldwide pop star, beloved by U's 5-billion strong population.
This is where Suzu's real journey begins. Suzu's life changes once more when she encounters a mysterious dragon named Ryu, or "The Beast" within U. By some means, the two seem to become embroiled in a "Beauty and the Beast"-esque relationship, though the exact scope of the whole affair is not made clear in promotional material. Nevertheless, Hosoda's latest work promises an endearing and thought-provoking adventure.