The Beloved Character Fans Hope Returns To The Simpsons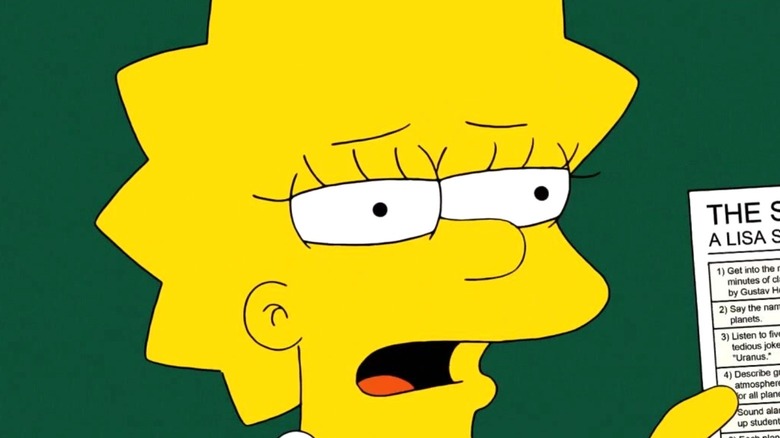 FOX
"The Simpsons" has been going strong for 30-plus years, amassing new characters with every episode. Some characters start small but become a favorite of the writing staff. Hans Moleman, for example, was originally a weird drawing that Matt Groening didn't like. Showrunner Al Jean told Vulture that writers began adding him to every scene they could to needle Groening. Now, per Jean, Groening "loves him as much as anybody." Other characters that seem to have blossomed under the writers' stewardship include Ralph Wiggum, Kirk Van Houten, and Gil.
Even beyond the well-known recurring characters, there are scores one-off or sporadically appearing characters that fans adore. YouTuber The Real Jims has a fondness for a character he calls "Just Stamp the Ticket Man," who only appears a handful of times in the show's first 32 seasons. The Simpsons Reddit has a running gag of celebrating the fan-favorite one-off characters, who made one iconic joke and got out of dodge. Redditors particularly love Roy, the Cayman Islands banker, and the unnamed man who wants a gun on "The Springfield Connection." But one character remains at the top of almost everyone's list of characters they'd like to see return.
The people yearn for Hank Scorpio's return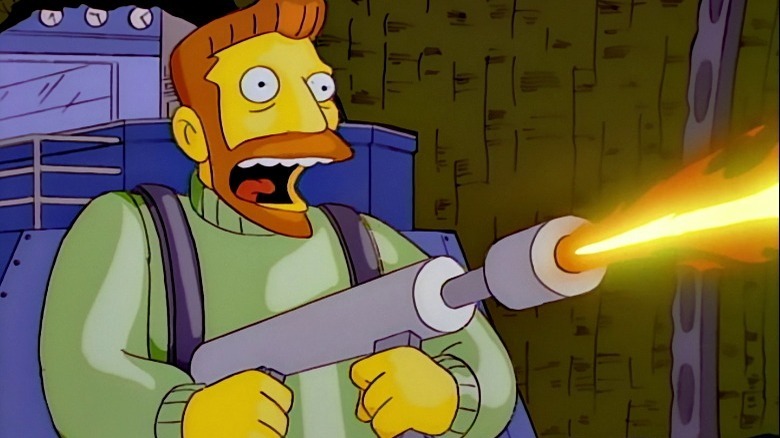 Fox
Fans wish Hank Scorpio would return to "The Simpsons." Introduced in Season 8's "You Only Move Twice," Hank Scorpio is simultaneously the best boss Homer's ever had and a stereotypical Bond villain. Homer gets poached by the Globex Corporation to run their nuclear energy department. He moves the entire Simpson family to Cypress Creek, where everyone but Homer is miserable. This forces Homer to "Do It For Them" and move back to Springfield, away from his favorite boss.
Hank Scorpio topped many Reddit lists of favorite one-off characters. Voiced by frequent guest star Albert Brooks, Hank Scorpio was deemed the greatest one-off character in "The Simpsons" history by The Ringer. Even Elon Musk has said he was inspired by Hank (per Business Insider). During a 2015 Comic-Con panel (via CinemaBlend), Al Jean, executive producer on "The Simpsons," said, "I think that's probably the most asked-for character that we've had. I can't say he'll be back. I'm sure Albert [Brooks] will be back on the show. He's always really funny. We just had him and a lot of the very best stuff he says, he improvised, just right on the spot. He's just the funniest."