The Actress Behind Sophie From Howl's Moving Castle Is Gorgeous In Real Life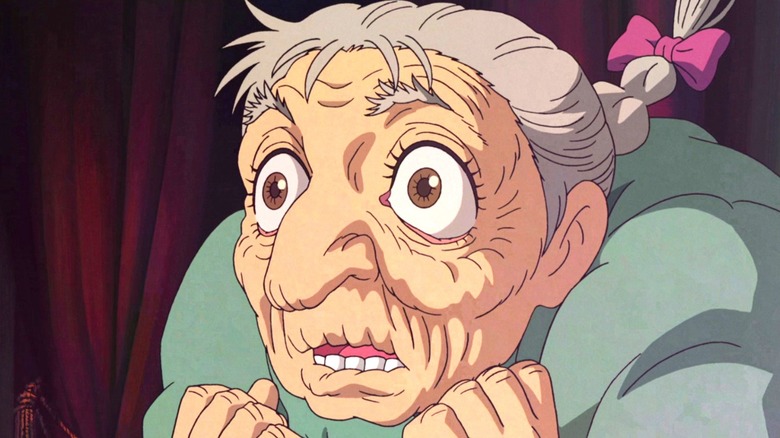 Studio Ghibli
"Howl's Moving Castle" is one of Studio Ghibli's crowning achievements. Based on the book by Diana Wynne Jones, the film epitomizes director Hayao Miyazaki's love of the English countryside and hatred of war. It is a story about magic, love, and turning into a magic bird to escape artillery shelling — all very universal themes.
The film follows Sophie, a meek hat designer who is turned into an old woman by the Witch of the Waste. Not wanting to burden her family in magical old age, Sophie leaves home and winds up living in the moving castle of a vain wizard named Howl. While there, she befriends the fire demon Calcifer, a moving scarecrow, and Howl's apprentice, Markl.
Pixar's Pete Docter supervised the English dub of "Howl," according to Polygon. The English-language release of "Howl's Moving Castle" had an all-star cast, including Christian Bale voicing the role of Howl. A pre-"Hunger Games" Josh Hutcherson plays Merkl, and Calcifer is voiced by Billy Crystal. Sophie is actually performed by two voice artists. Jean Simmons plays Old Sophie, and Emily Mortimer performs the younger version.
Emily Mortimer has an extensive career in film and TV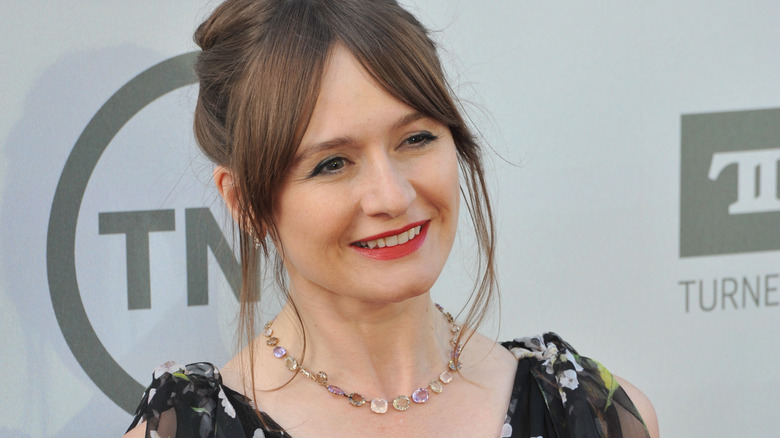 Featureflash Photo Agency/Shutterstock
Emily Mortimer played Young Sophie in the English-language dub of "Howl's Moving Castle," but she's better known for her live-action work. According to her IMDb profile, early roles for Mortimer included a hopeful ingenue in "Scream 3," an obligatory one-off episode of "Midsomer Murders" that all British actors have to do before they can work in the U.S. Comedy fans may recognize her as Phoebe, the one-time fiancée of Jack Donaghy on "30 Rock." Phoebe claims to have "avian bone syndrome," where her bones are hollow like a bird's and she can barely interact with the world, lest they break (via YouTube). 
After "Howl's Moving Castle," Mortimer continued to work in both film and television. She starred in "Lars and the Real Girl," opposite Ryan Gosling, in 2007. The film centers on Gosling's character, Lars, who develops a parasocial relationship with an anatomically correct Real Doll named Bianca. Mortimer also performed on Aaron Sorkin's HBO series "The Newsroom," acted for director Martin Scorsese in "Hugo," and played an adult Jane Banks in "Mary Poppins Returns." No stranger to voice work, she also played Pixar character Holley Shiftwell in 2011's "Cars 2."