The Character We Almost Never Get To See In A Single Big Bang Theory Episode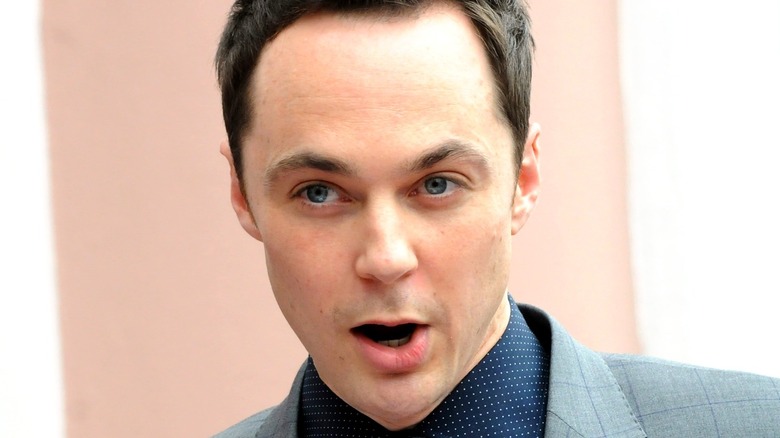 Albert L. Ortega/Getty Images
CBS's "The Big Bang Theory" started off as nothing more than a mildly fresh take on the classic sitcom formula, but within a few short years, it became a pop culture phenomenon. From 2007 to 2019, this fictionalized small screen glimpse at nerd culture absolutely took over the airwaves and developed a devoted fanbase that spanned the globe. Not to mention, it earned a myriad of accolades and awards in this time — including multiple Primetime Emmys and a Golden Globe –, and its entertaining cast of characters cemented their place as television icons.
Sheldon Cooper (Jim Parsons), Leonard Hofstadter (Johnny Galecki), Penny Teller (Kaley Cuoco), Raj Koothrappali (Kunal Nayyar), Howard Wolowitz (Simon Helberg), Bernadette Rostenkowski (Melissa Rauch), and Amy Farrah Fowler (Mayim Bialik) comprised the main "Big Bang Theory" cast. They were all more than capable of carrying the program on their own, but it wasn't uncommon for supporting characters to join them to spice things up a bit. Some of the more memorable include Barry Kripke (John Ross Bowie), Stuart Bloom (Kevin Sussman), and Leslie Winkle (Sara Gilbert).
Though most of the minor characters on "The Big Bang Theory" appeared regularly and in person, there's one that fans never got to see in the flesh despite their near-constant presence on the show.
Mrs. Wolowitz was constantly heard but never seen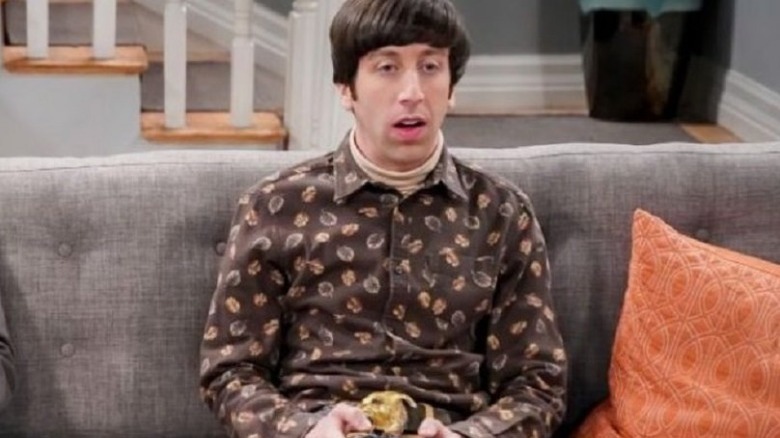 CBS
As "The Big Bang Theory" progressed, it found more opportunities to flesh out the main cast. That entailed introducing many members of the gang's extended families, including Leonard's mom, Beverly (Christine Baranski), Raj's sister, Priya (Aarti Mann), and Sheldon's brother, George (Jerry O'Connell). Arguably the most well-known of the bunch is the enigmatic mother of Howard, Mrs. Debbie Wolowitz, who became a vital piece of the "Big Bang" puzzle even though she was generally kept hidden from viewers during her time on the show.
Mrs. Wolowitz first appeared in the Season 1 episode titled "The Dumpling Paradox." Her comically thick New Jersey accent coupled with her sometimes harsh banter with Howard made her a fan-favorite in short order, hence why she stuck around until Season 8. When the woman behind her unforgettable voice, Carol Ann Susi, died in November 2014, the minds behind the series elected to write out Howard's mom entirely. The last time anyone heard from Mrs. Wolowitz was the Season 11 episode "The Bitcoin Entanglement," where a flashback sequence utilized archival audio to give her one last hurrah.
Generally speaking, Mrs. Wolowitz's voice was the only part of hear fans saw or heard during her time on "The Big Bang Theory." There are, however, two notable exceptions wherein fans saw the physical form of Howard's mother. In the Season 5 episode "The Countdown Reflection," she appears in an aerial shot as the camera zooms out from Howard's rooftop wedding. Then, in the Season 6 episode "The Spoiler Alert Segmentation," viewers can briefly glimpse Mrs. Wolowitz's body as she quickly passes in front of the doorway leading from her kitchen into the dining room.
Overall, Mrs. Wolowitz wasn't necessarily a major player in the grand scheme of "The Big Bang Theory," but her appearances in voice and, however briefly, physically, helped make the CBS show the popular series it is today.