Wu-Tang: An American Saga Season 3 - Everything You Need To Know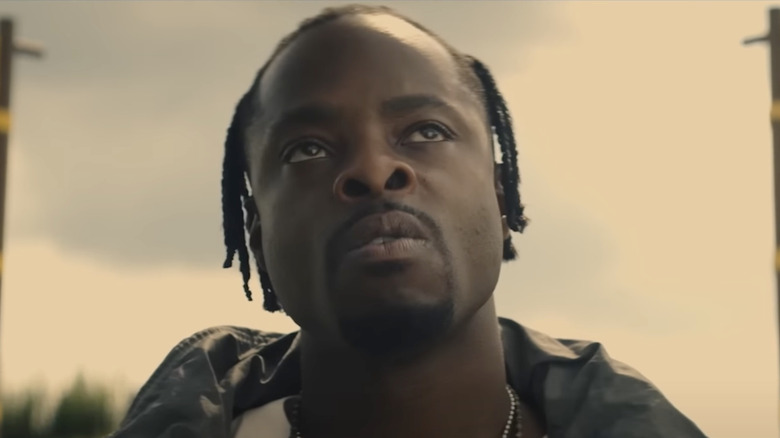 Hulu/YouTube
People in the United States might be familiar with the yard sign that says, "Politicians are temporary, but Wu-Tang is forever!" This illustrates just how popular the musicians and lyricists are, and it shows just how much of a legacy the group has earned. More recently, the rappers have been immortalized in a television series known as "Wu-Tang: An American Saga." The first season of "Wu-Tang: An American Saga" premiered on September 4, 2019, while the second season started on September 8, 2021 and ran through October 27.
With the Wu-Tang Clan on the verge of massive success at the end of Season 2, all those events play out in the third and final season of "Wu-Tang: An American Saga." Season 3 premiered on Hulu on February 15, 2023 with three episodes, with new installments arriving each Wednesday until the series finale hits on April 5, 2023.
Boasting an impressively high audience score on Rotten Tomatoes throughout its multi-season run , "Wu-Tang: An American Saga" was created with input from original Wu-Tang member RZA. The series is about a fictionalized version of the group as they grow up in a rough neighborhood of New York City's Staten Island and, eventually, become a cornerstone of popular culture and hip-hop. So what exactly do we know about Season 3 of "Wu-Tang: An American Saga"? Here's the rub.
What is the plot of Wu-Tang: An American Saga Season 3?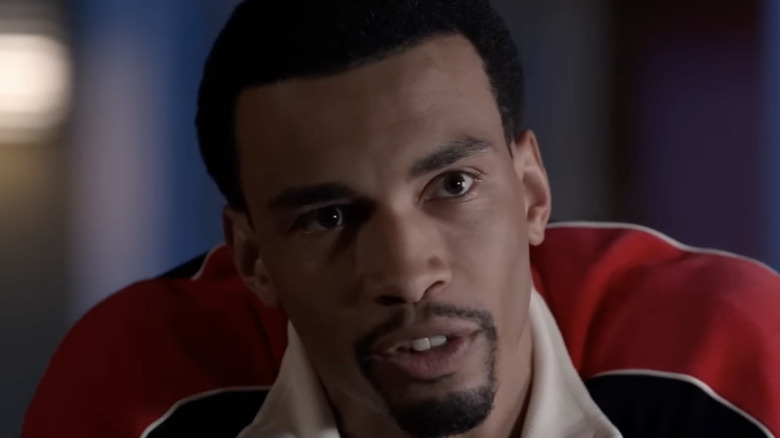 Hulu
The plot of "Wu-Tang: An American Saga" Season 3 continued to track the group's progress from crime and neighborhood antics to full-blown megastars. According to Hulu's official plot synopsis, the group is coming off the success of their debut album, but now, they've got new challenges in their way. As the synopsis reads, "While each of the members go on separate journeys to figure out where they fit in the music world, RZA struggles to stay on top of things in order to fulfill the promise he made to his Wu brothers. As money, fame, ego, and business threaten to tear the group apart, they must find a way to come together and cement their legacy."
Set in the wake of Wu-Tang Clan's blockbuster, game-changing debut album, Season 3 found the collective basking in the glow of success but fearful for the future, wondering about their next moves and struggling to decide what to do next, both as a group and as individual musicians. As the newly proclaimed "standard bearers of hip-hop," Wu-Tang looked to stay at the top of the music world and carve out a legacy while also considering evolving and keeping up with what's new. Part of that "Wu takeover," or five-year plan for Wu world domination, involved recording another album that took up too much time, money, and effort, as well as major personal problems, just two of the stressors that can make success such a double-edged sword.
Who stars in Wu-Tang: An American Saga Season 3?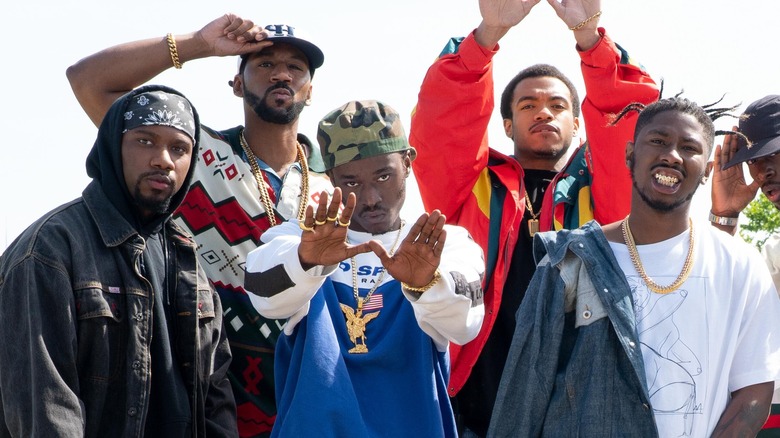 Hulu
The cast of "Wu-Tang: An American Saga" at this point features some of the core members of the Wu-Tang Clan, and the actors from Season 2 all returned for Season 3. Ashton Sanders portrayed RZA, Shameik Moore starred Raekwon, and Johnell Young played GZA. They were joined by T.J. Atoms as Ason Unique (later Ol' Dirty Bastard), Dave East as Shotgun (a.k.a. Method Man), Siddiq Saunderson as Ghostface Killah, Julian Elijah Martinez as Mitchell "Divine" Diggs, and Marcus Callender as Oliver Grant.
Other returning cast members include Uyoata Udi as Inspectah Deck, Damani Sease as U-God, and Zolee Griggs as Shurrie Diggs. It's possible we may see the return of Vincent Pastore's Fat Larry, Jorge Lendeborg's Jah Son, Stephen McKinley Henderson's Uncle Hollis, and JaQwan J. Kelly's Masta Killah. 
Who is the showrunner for Wu-Tang: An American Saga Season 3?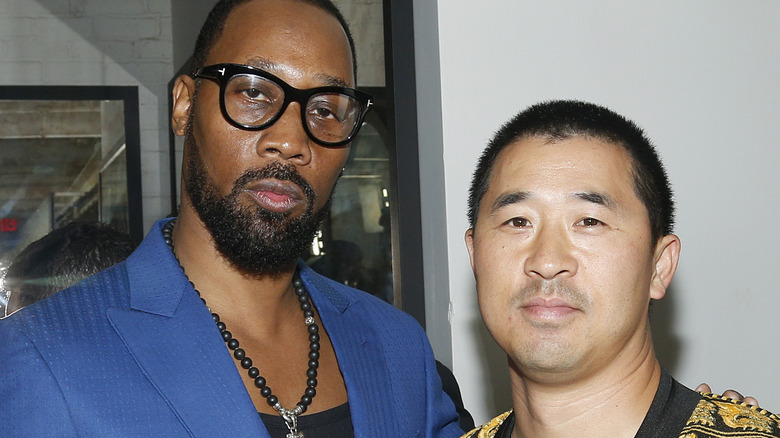 Lars Niki/Getty Images
Viewers and hip-hop fans requiring historical accuracy and integrity can probably rest assured that the events of "Wu-Tang: An American Saga" are as true to life as possible (or at least adhere to the officially sanctioned backstory of the Staten Island collective). Founding member RZA co-created the series with "Watchmen" screenwriter Alex Tse and served as an executive producer on Season 3, along with Tse, Method Man, and Brian Grazer. RZA even co-wrote several episodes with his co-showrunner, Tse. Additionally, four surviving Wu-Tang icons — GZA, Masta Killa, Inspectah Deck, and Ghostface Killah — were employed as consulting producers throughout the run of the series. 
How did critics and audiences respond to Wu-Tang: An American Saga Season 3?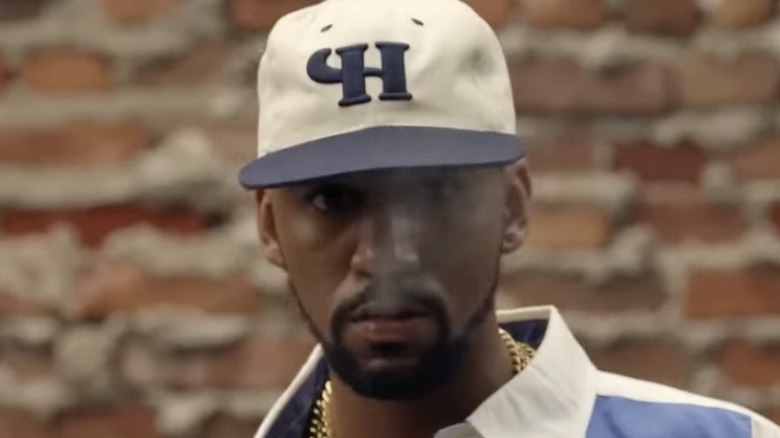 Hulu
Overall, "Wu-Tang: An American Saga," Hulu's historical series about the Staten Island hip-hop legends in the Wu-Tang Clan, was met with critical assessment in the mixed feelings to above-average territory. The show as a whole scored a 58 (out of 100) on review aggregator Metacritic. On Rotten Tomatoes, Season 1 of the series received a modest score of 75% while additional seasons didn't earn enough critical attention, reviews, or write-ups to compile a numerical grade.
Viewers of "Wu-Tang: An American Saga" Season 3 seem to like the latest and final slate of episodes about as much as they did previous chapters. Season 1 of "Wu-Tang" amassed an audience score of 92% on Rotten Tomatoes, with Season 2 accumulating a 94%. Season 3 of the series didn't attract many professional or amateur reviews, but one critic, Chase Hutchinson of Collider gave Season 3 a B+ grade, appreciating how the series aged and evolved as well as its characters did. "It is nice to see 'Wu-Tang: An American Saga grow just as the characters have."
Where to watch previous seasons of Wu-Tang: An American Saga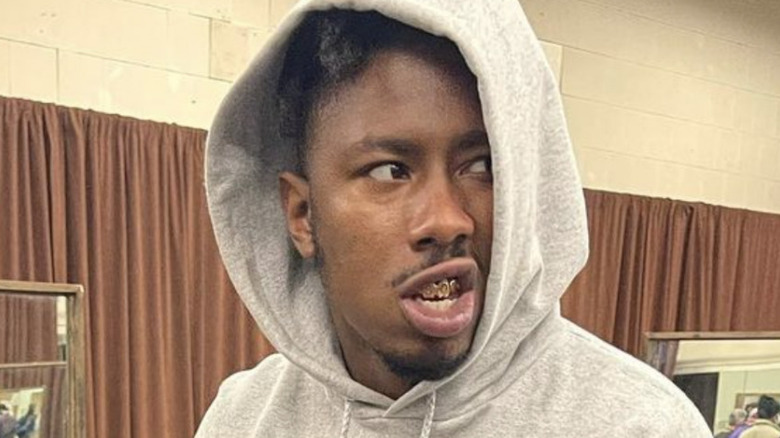 Hulu
According to The Hollywood Reporter, the idea of a biographical series about the rise of the Wu-Tang Clan emerged in October 2018, when Imagine Television put the show into production and shopped it around to various outlets. Dramatic, scripted shows about the real-life world of the music industry are a specialty of Imagine, as the studio brought "Empire" and "Star" to Fox and produced the James Brown biopic "Get on Up" and Eminem's "8 Mile."
With the involvement of several actual Wu-Tang members, most notably RZA, "Wu-Tang: An American Saga" was bound for success. With Season 3 finally arriving in 2023, it might be time to either refresh your memory on what's happened so far as well as to take in the story's exciting and dramatic conclusion. All three seasons of "Wu-Tang: An American Saga" can be found streaming on Hulu.