The Devastating Death Of Winter From The Dolphin Tale Movies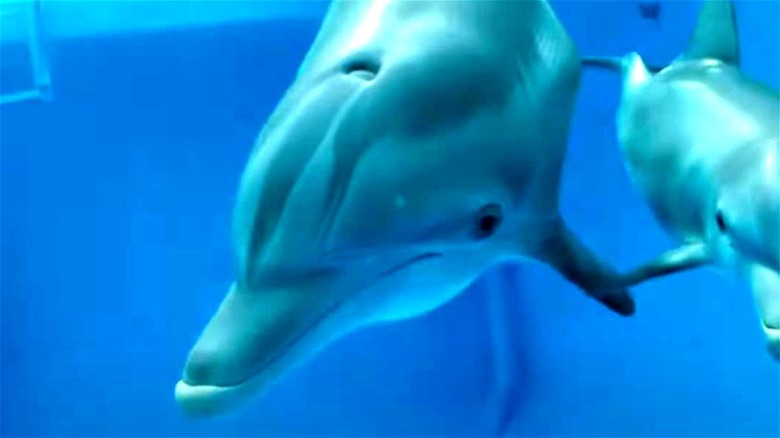 Warner Bros. Pictures
The Clearwater Marine Aquarium announced on November 11 the tragic passing of Winter the bottlenose dolphin — who starred in Warner Bros.' family-friendly films "Dolphin Tale" and "Dolphin Tale 2" — in an Instagram post. In the appropriately lengthy caption, the aquarium emphasized how hard the "staff worked around the clock during this challenging time" to save her from a "gastrointestinal abnormality." The caption also revealed that plans for her memorial were underway. The aquarium is closed today, Friday, November 12 to give the staff and her caregivers a day to grieve. 
The first "Dolphin Tale" movie followed the book "Winter's Tail: How One Little Dolphin Learned to Swim Again," which told the story of an injured dolphin who gets rescued and rehabilitated at the Florida Clearwater Marine Aquarium. Sadly, her recent health problems got the best of her before her caretakers at the Clearwater Aquarium could get the situation under control. However, she lived a fantastic life worth remembering nonetheless.
Winter wasn't just a movie star - she was an inspiration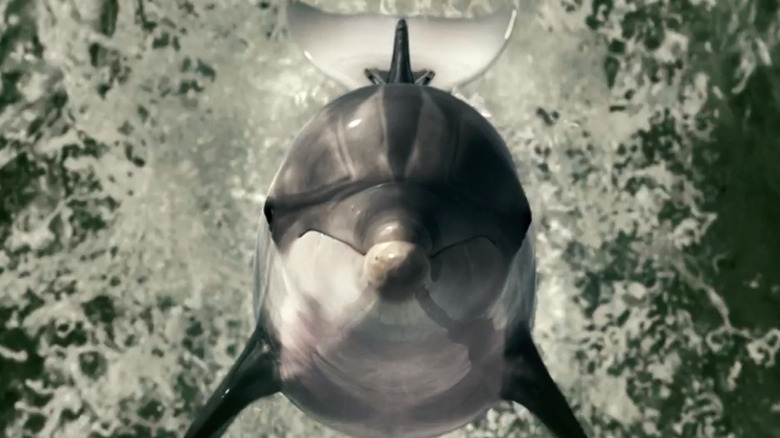 Warner Bros/HBO Max
What would you get if you combined the plot of "How to Train Your Dragon" with the live-action, marine life magic of "Free Willy"? You would get Warner Bros' 2011 family-friendly hit "Dolphin Tale," that's what. It's a tale about a tailless dolphin who just keeps swimming, despite losing the lower part of her tail early in life. The movie had an all-star cast including Ashley Judd, Harry Connick Jr., Morgan Freeman, Nathan Gamble, Kris Kristofferson, and Hollywood newcomer Cozi Zuehlsdorff. It was a critical and commercial success (based on its Rotten Tomatoes scores) and earned a tidy profit, grossing nearly three times its initial $37 million budget (via Box Office Mojo). 
Unlike most Hollywood productions that are "based on a true story," Warner Bros. did a good job keeping the movie as true to real life as the logistics of a Hollywood production would permit. They even let Winter play herself in the titular role. In the wake of the film's success, the Clearwater Marine Aquarium received a huge financial boost due to Winter being such a popular tourist attraction. She was also a popular figure among her human counterparts with similar disabilities (via Tampa Bay Times). Winter was a beloved inspiration, and will be sorely missed by fans the world over.