Hyperion - What We Know So Far
Bradley Cooper has proven to be a multi-hyphenate talent in Hollywood, from starring in hit films such as "American Sniper," "Silver Linings Playbook" and "The Hangover," to voicing the fan-favorite Rocket Raccoon in the MCU, to producing Oscar-winning favorites such as "Joker," and directing, writing, and starring in the critically-acclaimed "A Star Is Born." Cooper looks to be continuing his dominance in Hollywood with the launch of a new production company with Weston Middleton, who was an associate producer on "A Star is Born" (via IMDb). Despite the label not yet having a name, Cooper and Middleton are already setting up projects at different studios, with the first one being "Hyperion."
The project, which is based on the series of novels by Dan Simmons, was previously being conceived as a limited series on SyFy, but now it'll be hitting the big screen, according to Deadline. Tom Spezialy, one of the Emmy-winning executive producers on the award-winning HBO limited series "Watchmen," will be penning the script as the film searches for a director. Here's everything else we know so far about "Hyperion."
When is the release date for Hyperion?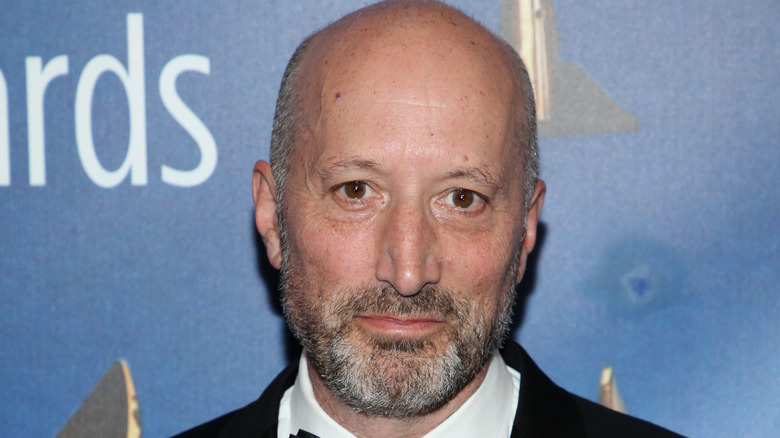 Phillip Faraone/Getty Images
Considering that "Hyperion" has yet to find itself a director, fans should not expect to see "Hyperion" until 2023 at the very earliest. Because of the size and scope of the project as well as it still being in the early stages of development with no concrete information on when filming starts, it will likely be a long while before the highly ambitious project hits the big screen.
It also depends on Brandley Cooper's schedule. If the A-list star plans to star in the film, that could delay the film even further as he will soon make his sophomore directing turn as well as star in the Leonard Bernstein biopic "Maestro" alongside Carey Mulligan and Jeremy Strong for Netflix (via IMDB). There is also the fact that there have been several instances where it seemed like the project was finally getting off the ground before languishing in development hell. According to Variety, "Doctor Strange" filmmaker Scott Derrickson was attached to direct at one point.
Who Is In Hyperion?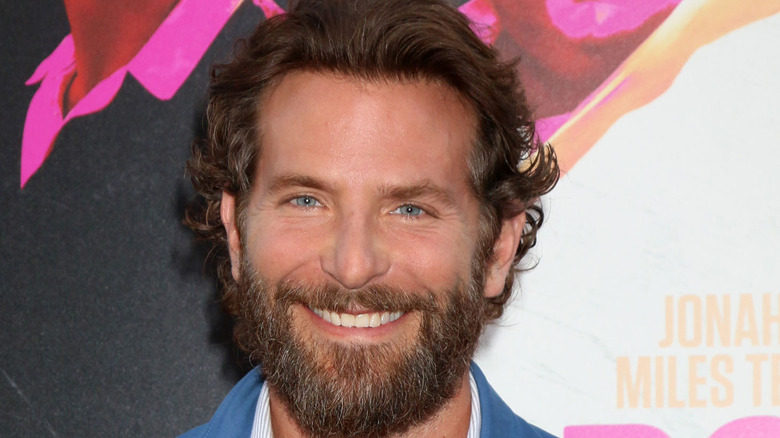 Kathy Hutchins/Shutterstock
There is no word yet on who is starring in "Hyperion," but we wouldn't be too surprised if Bradley Cooper ends up starring in the film, since he's already serving as a producer and is clearly passionate about the project. Cooper starred in his directorial debut, "A Star is Born," and will star again in his follow-up directorial project "Maestro." However, it's possible Cooper will stick to just producing. The large-scale story will certainly require a hefty ensemble. Perhaps Cooper could tap one of his frequent co-collaborators to appear, such as Jennifer Lawrence or Robert De Niro. 
Since one of the minds behind the HBO "Watchmen" series, Tom Spezialy, is also working on the film, perhaps someone in the limited series' ensemble cast will pop up such as Regina King, Yahya Abdul-Mateen II, Tim Blake Nelson, Don Johnson, Jean Smart, or Jeremy Irons. Of course, all casting predictions at this point are just pure speculation. 
What is the plot of Hyperion?
The plot of "Hyperion" is one that harkens back to other sci-fi epics such as "Star Wars" and "Dune." According to Deadline, the book that the film is based on is "set 700 years after the death of Old Earth, where the entire galaxy is at war. Seven strangers set forth on a journey to unlock the mysteries of the planet Hyperion's Time Tombs — each convinced that they alone carry the key to saving humanity." 
"Hyperion" definitely sounds fascinating but it is easy to see why the film has been in development for so long, especially since the premise will likely rely on a hefty budget. Perhaps the recent success of Denis Villeneuve's "Dune" gave "Hyperion" the extra push it needed to finally enter production. If the film is a hit, there are plenty of opportunities for sequels. The story spans across four books, so it's possible that Cooper and the producers are planning on this being a franchise.