John Mulaney And Andy Samberg Are Chip 'N Dale In The Upcoming Disney+ Rescue Rangers Reboot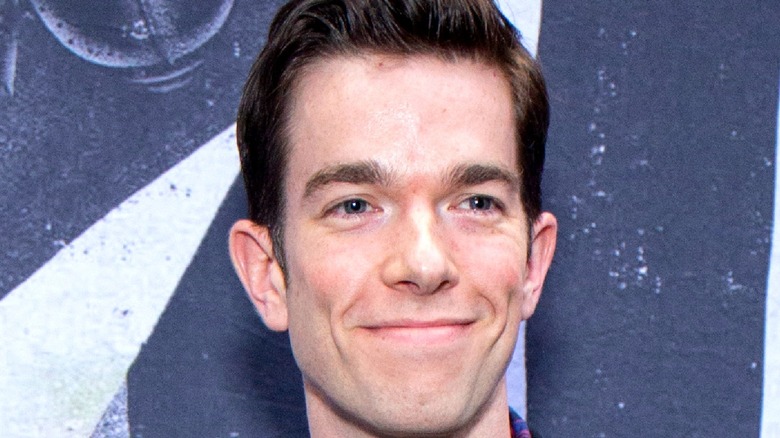 Santiago Felipe/Getty
Disney+ Day has brought an onslaught of announcements concerning its upcoming movies and TV shows exclusively streaming on the platform. One new project has been in the works for almost 30 years, according to Disney's new video introducing the original film. Disney's pint-sized crime fighters, Chip and Dale, are returning to families' screens in a big way in the upcoming Disney+ film, "Chip 'n Dale: Rescue Rangers." 
The chipmunk brothers have been around for quite some time now and can definitely be considered classic Disney characters right along with Mickey Mouse, Donald Duck, and Pluto. They first appeared in the 1943 short, "Private Pluto," and quickly rose to fan-favorite status, earning them their own TV series "Chip 'n Dale Rescue Rangers" in 1988 (via Disney Wiki). The cartoon series sees Chip and Dale as the leaders of their own detective agency, and along with their other mini investigator friends, they fight crime deemed too small for the human world. 
Seemingly, Disney isn't quite ready to leave Chip and Dale in the past, and they've just announced more about the upcoming reboot, starring funny guys John Mulaney and Andy Samberg.
The Rescue Rangers film promises to not be just a remake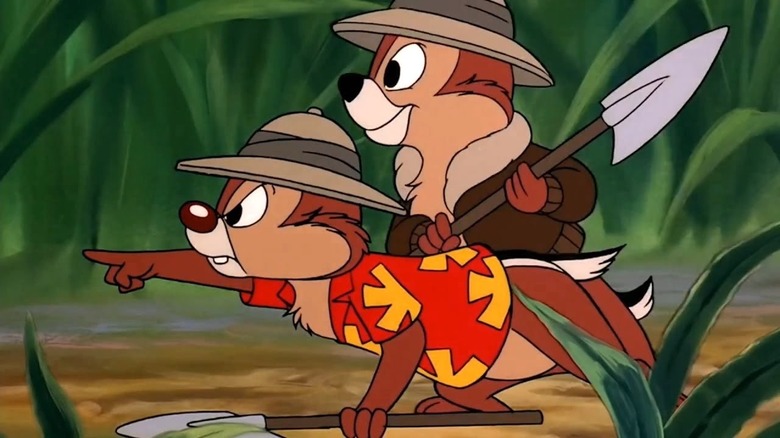 Disney
Nowadays, it seems like all of our favorite old movies and TV shows are getting remade for the modern day, but the new "Rescue Rangers" movie hopes to be a little different. In the Twitter announcement posted by Disney+, Andy Samberg ensured fans, "Our film isn't a reboot, it's a comeback." Samberg then said to trust the miniature script they were given, which is revealed in an official poster released at the same time. The notebook on the poster reads, "A comeback 30 years in the making," and perfectly fits in the hands — or paws — of the film's furry main characters. It also reveals that the movie is expected to land on Disney+ in spring 2022.
According to IMDb, Akiva Schaffer, who is a member of Samberg's musical comedy group "The Lonely Island," is set to direct the film. It also looks like Chip and Dale are perfectly paired with the comedic personalities of Samberg and John Mulaney to voice them. Samberg will be voicing Dale, the more easygoing of the detective duo with a great sense of humor, while Mulaney is voicing Chip, the logical, focused leader. Fans can see exactly what Samberg and Mulaney will be bringing to the classic chipmunks in the new film streaming next year.