The Real Reason Bran Is Missing From These Game Of Thrones Episodes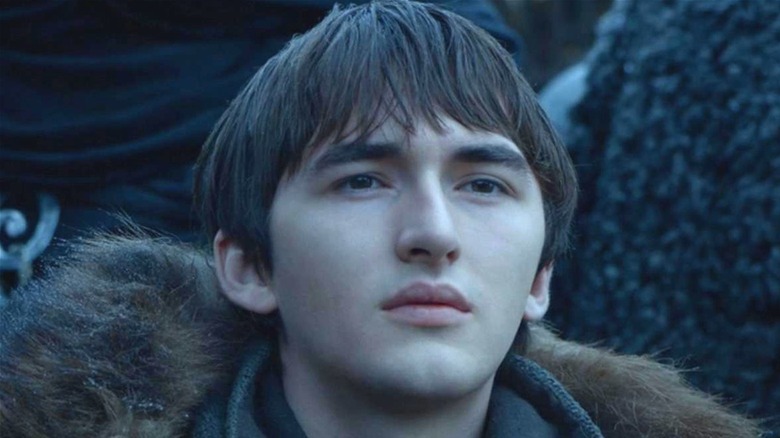 HBO Max
Winter has come and gone, but the "Game of Throne" legacy is far from over. The HBO show based on George R.R. Martin's "A Song of Ice and Fire" book series aired for eight seasons, and fans are gearing up for the upcoming prequel series "House of the Dragon," which premieres on HBO and HBO Max sometime in 2022.
The series, a mix of fantasy and political intrigue, centers around the battle for the Iron Throne. Every season of "Game of Thrones" includes a sprawling cast scattered throughout Westeros and beyond, splitting its storytelling among all the main characters who play a key role in determining who will rule the Seven Kingdoms. The series adeptly moves between story arcs, with some characters at the center of the action and others disappearing for episodes at a time.
However, Bran Stark (Isaac Hampstead Wright) is noticeably absent for the entirety of Season 5, marking the first and only time a major character is sidelined for a whole season. Bran's story reaches a pivotal point in the Season 4 finale, with Eddard (Sean Bean) and Catelyn's (Michelle Fairley) second son completing his long odyssey to find the Three-Eyed Raven. But just as it seems Bran's destiny will be revealed, viewers are forced to wait until Season 6 for Bran's story to resume. Here's why Bran does not appear in any Season 5 episodes.
Bran's story caught up with George R.R. Martin's books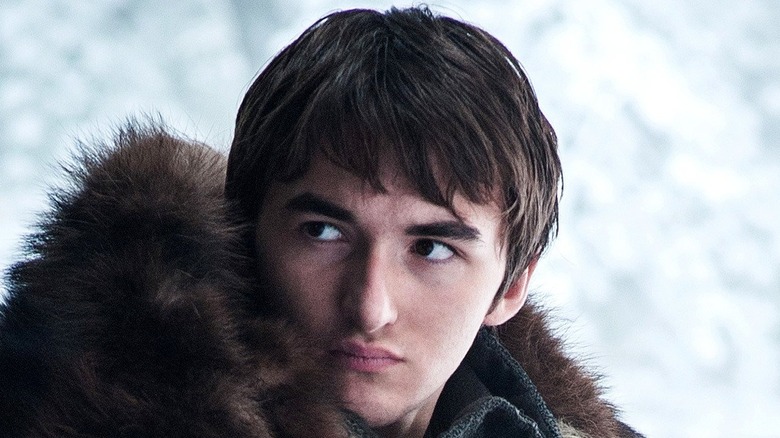 HBO
In September 2014, Kristian Nairn, who played gentle giant Hodor, revealed he and Isaac Hampstead Wright's Bran would be MIA from the upcoming season of "Game of Thrones," which premiered on April 12, 2015 (via Entertainment Weekly). In November 2014, "Game of Thrones" showrunner-writer-executive producer David Benioff told Entertainment Weekly why Bran wouldn't appear in Season 5, explaining that his storyline had caught up Martin's "A Dance with Dragons." "So if we pushed him forward this season, then he's way ahead of where the other characters are. It made sense to stop where we did. He's now entering a training period which is going to take quite some time, much of which isn't particularly cinematic," Benioff said.
Season 5 shifts some of the action to Dorne, introducing the Sand Snakes and Prince Doran Martell (Alexander Siddig). While one of the Stark children's storylines is on pause, both Arya (Maisie Williams) and Sansa Stark (Sophie Turner) undergo major transformations. Notably, the youngest Stark daughter begins her training as an assassin, and the eldest returns to Winterfell and into the arms of the sadistic Ramsay Bolton (Iwan Rheon). 
Arguably, Bran's story is the least interesting of all the Stark siblings until Seasons 6-8, when he becomes the keeper of the entire world's juiciest secrets and ultimately (and also inexplicably and infuriatingly), ruler of the Seven Kingdoms.