The Best PG-Rated Mystery Movies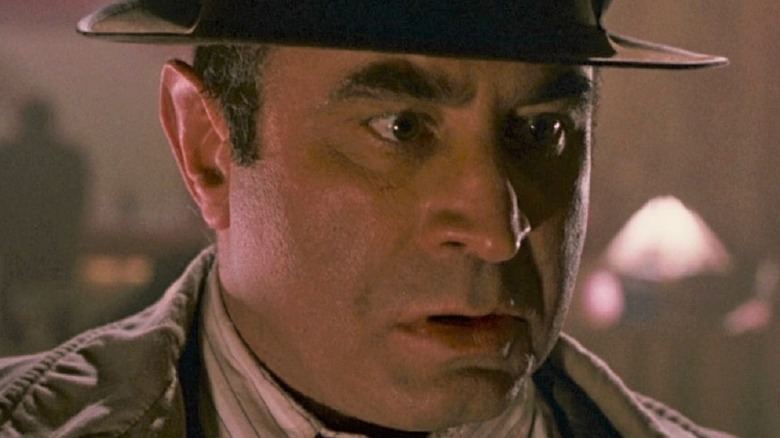 Buena Vista Pictures
Everybody loves a good mystery, whether it's a simple detective story, a clever conundrum, or an enigmatic quest. It's fun to see a hero gather evidence, work out the clues, and put the pieces together to expose the person responsible or solve a puzzle and track down the object of their desire. 
But sometimes you're not in the mood for all the murder, blood, and sex that usually comes along with a serious, adult whodunit. Or maybe you want to sit down with your family and pick up on all the clues that the heroes miss and guess the culprit before the final reveal. Well, if you're looking for a PG mystery movie, you've come to the right place. Whether it's a kid detective or an adult adventurer, there are any number of all-ages mystery movies out there, and we've looked around and found the best ones for you to check out. So grab some popcorn and sit back with your partner and kids because these are the best PG mystery movies the whole family can enjoy.
National Treasure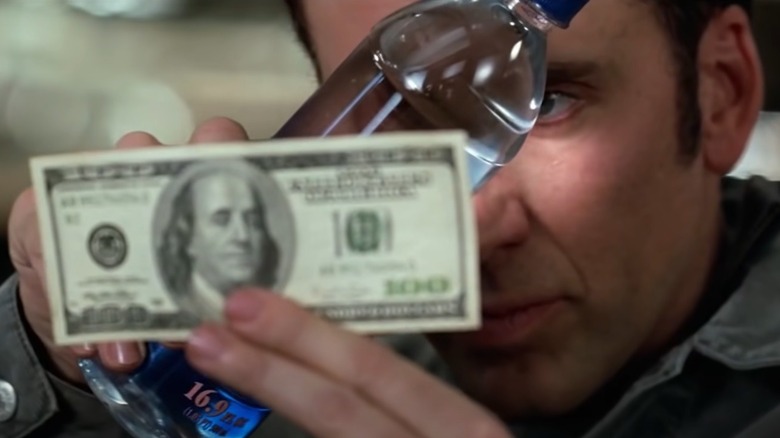 Buena Vista Pictures
In the Nicolas Cage film "National Treasure," we meet archeologist and adventurer Benjamin Franklin Gates, a man from a long line of treasure hunters. His family has long sought an ancient, fabled treasure that, according to legend, was found by Crusaders and later hidden away by the Knights Templar and the Freemasons. But according to new evidence, the Freemasons had clues to the treasure's location placed on the back of the Declaration of Independence, meaning Ben is going to have to break into one of the most secure locations in the National Archives to complete his search for the gold. And the theft has a noble aim too, as a group of nefarious rivals are competing for the same prize, and they don't care about the Declaration's well-being. 
Putting aside the logical leaps one must make to enjoy the film, it's a heck of a lot of fun — a crowd-pleasing, globe-hopping mystery with a satisfying conclusion that's almost impossible not to like. A modern twist on the classic swashbuckling adventure that's part "Indiana Jones," part "Ocean's 11" — but without much of the violence or sexual innuendo that parents might object to — "National Treasure" is highly recommended for anyone looking for good old-fashion pulp mystery, as is its sequel.
Who Framed Roger Rabbit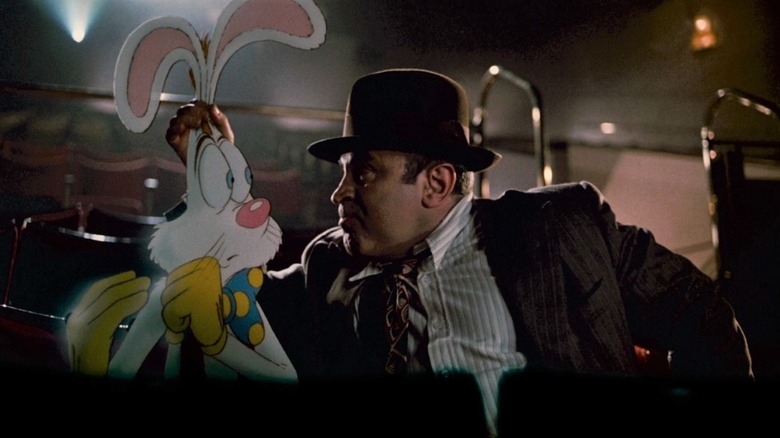 Buena Vista Pictures
"Who Framed Roger Rabbit" was a historic film when it was released in 1989. Not only was it a groundbreaking mix of live action and animation, but it brought together a whole host of classic cartoon characters from every major movie studio. You'll get to see Bugs Bunny and Mickey Mouse skydiving together, Daffy Duck and Donald Duck as sparring piano players, and Betty Boop, Felix the Cat, and Mighty Mouse interacting with each another. It was an unprecedented move for Disney to license characters from the likes of Warner Bros. and Universal, but it pays off in a big way, fleshing out the half-animated crime noir comedy in a wholly satisfying way.
The mystery at the heart of the film, of course, begins when the head of fictional animation studio Acme Pictures is found dead. Roger Rabbit — the titular toon — is the prime suspect when we learn Acme might've been dating Roger's girlfriend behind his back — giving him the perfect motive for murder. Washed up, toon-hating detective Eddie Valiant is hired by Roger to help clear his name, and the pair make an unlikely duo in what becomes a buddy cop comedy that's a mix of "Lethal Weapon" and "Looney Tunes." Full of wild action, slapstick comedy, pulp-style romance, and a crime noir mystery, it's nothing short of an absolute classic that works in ways it absolutely shouldn't have.
Nancy Drew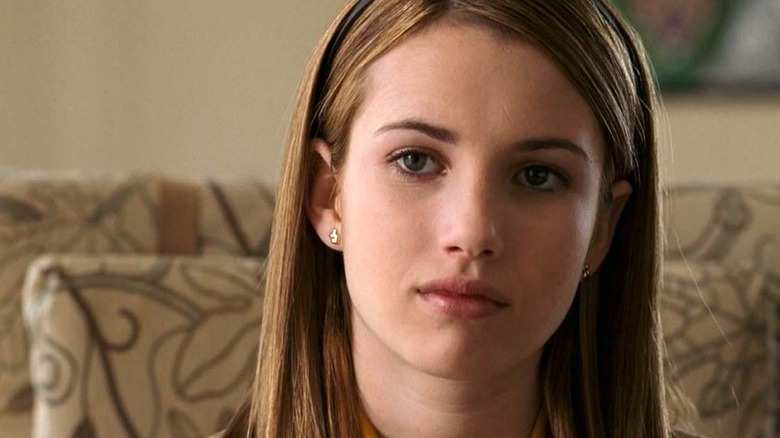 Warner Bros. Pictures
If you want a family-friendly mystery, you can't go wrong with any of the TV or film versions of the classic "Nancy Drew" novels. But the best of the bunch is probably the 2007 adaptation simply titled "Nancy Drew."
"American Horror Story" star Emma Roberts plays the amateur detective, and the movie acts as the perfect introduction to the franchise for kids unfamiliar with the long-running book series. The young sleuth has moved from a small town to the big city, and she stands out as a 1950s-looking teen in a 2007 world, which makes her unique and charming, but is also a fun callback to her classic book origins. Moving into a house that's the site of a notorious unsolved murder of a famed Hollywood starlet, Drew sets out to solve the long-forgotten mystery. Finding clues in the actress' old films, Drew talks to the locals and does some teen snooping that gets the attention of an enigmatic rival that doesn't want her getting too close to the truth. 
With plenty of crime-solving, some young romance, and the usual kid-caper hijinx, the 2007 "Nancy Drew" is a great PG detective story. 
Scooby-Doo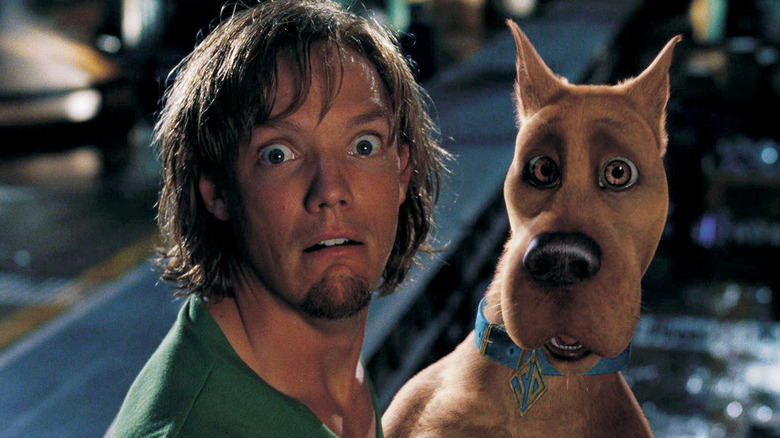 Warner Bros.
Written by James Gunn ("Guardians of the Galaxy") and featuring an unexpectedly star-studded cast for a movie aimed at kids who probably wouldn't recognize them — including Sarah Michelle Gellar, Linda Cardellini, Isla Fisher, and Freddie Prinze Jr. — "Scooby-Doo" was a big hit that's become an even bigger fan-favorite nearly two decades later.
We all know the basics: A talking dog and his misfit teen friends solve lightly spooky horror mysteries out of their psychedelically colored van, the Mystery Machine. It's a premise that could only have been dreamed up in the 1960s, but it translates well in 2002 thanks to the delightful writing of Gunn and the tongue-in-cheek performances by the cast. The movie lovingly pokes fun at many cartoon tropes, and it's a sincere, heartfelt homage to the original show, with an actual mystery that leaves just enough clues for kids to follow along and try to figure out the ending themselves. The mystery at the center of the film revolves around an apparent demon cult that's brainwashing visitors to Spooky Island. It might sound a bit intense, but it's all played very PG.  
Dismissed by some critics at the time as a cash-grabby adaptation of a goofy cartoon, "Scooby-Doo" feels more like a scarier "Muppets" caper that combines real heart, family-friendly thrills and chills, and a genuinely surprising twist ending. 
Hugo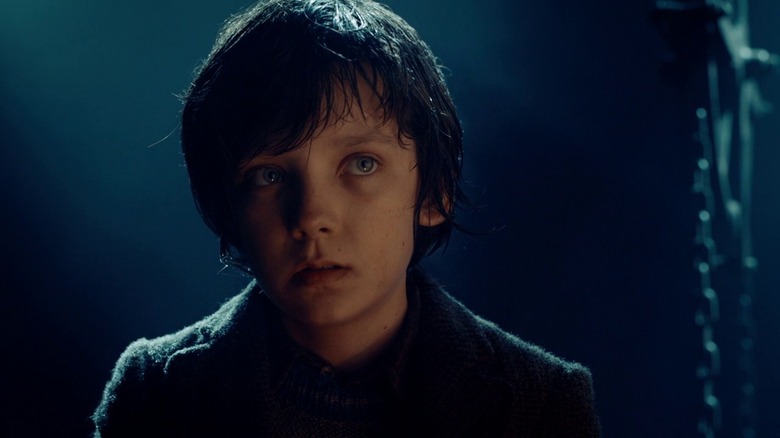 Paramount Pictures
Based on the book "The Invention of Hugo Cabret" by Brian Selznick, "Hugo" is the rare family epic from director Martin Scorsese, better known for crime dramas like "Goodfellas" and "The Departed." 
It tells the imaginative story of Hugo, the son of a clockmaker in 1930s Paris. The father and son are working on repairing a broken down automaton — a human-like, mechanical clockwork robot — that they'd discovered in the basement of an old museum. But after the death of his father, Hugo is left alone to continue the repairs himself. He even believes the automaton may hold a secret message from his father. Orphaned and living alone in the bowels of a railway station, Hugo makes an enemy of the dastardly railway station inspector, who puts him to work in a toy shop. But soon, a series of discoveries leads Hugo to seek out a forgotten mystery that involves a long-lost filmmaker and inventor, setting him off on a grand adventure.
Its unique 1930s setting, young orphan boy, and fantastical visuals of a secret world beneath a train station may evoke shades of the early "Harry Potter" films with a less sinister, more enchanting vibe. It's a movie about more than the mystery too. It's a story about family and legacy and how what you leave behind can be just as important as what you take with you. Both heartbreaking and inspiring, "Hugo" is a PG treasure disguised as a whimsical mystery.
Clue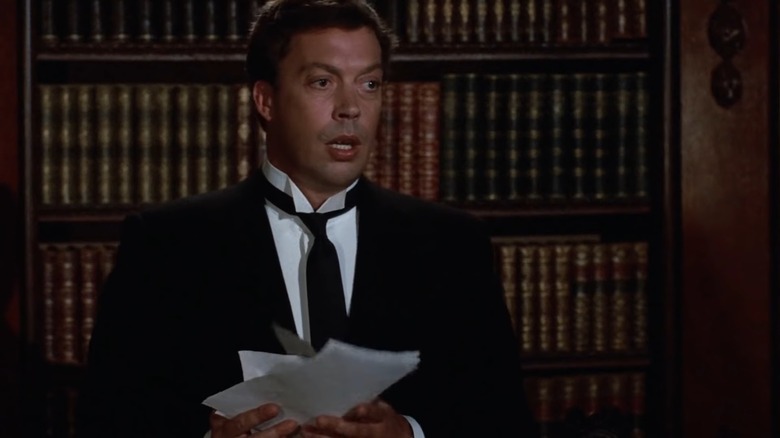 Paramount Pictures
The first and possibly the best movie ever to be based on a board game, 1985's "Clue" is a satirical black comedy that accepts the nuttiness of dramatizing the Parker Brothers family game. It takes the inherent silliness of characters like Mrs. Scarlet and Colonel Mustard and makes it work, in no small part thanks to its gifted cast that's a veritable who's who of '80s comedy stars, including Tim Curry, Michael McKean, Madeleine Kahn, and Martin Mull. 
The murder mystery kicks off when six supposed strangers are all invited to a dinner at an ostentatious mansion, complete with hidden passageways and secret trap doors. When a strange, unexplained seventh guest is killed, the quest to find the killer begins. As the accusations fly and the evidence is scrutinized by the other guests, the stakes ramp up with the subsequent death of the house's maid and a late-night passerby. The film's strength is its brilliant script by John Landis ("The Blues Brothers") and a crisp, fast-paced mystery, propped up by snappy comic performances from its top-notch cast. Famous for its three different endings, the film wasn't loved by critics at the time, but it's grown a cult following over the years as one of the best murder mysteries that the entire family can enjoy.
Coco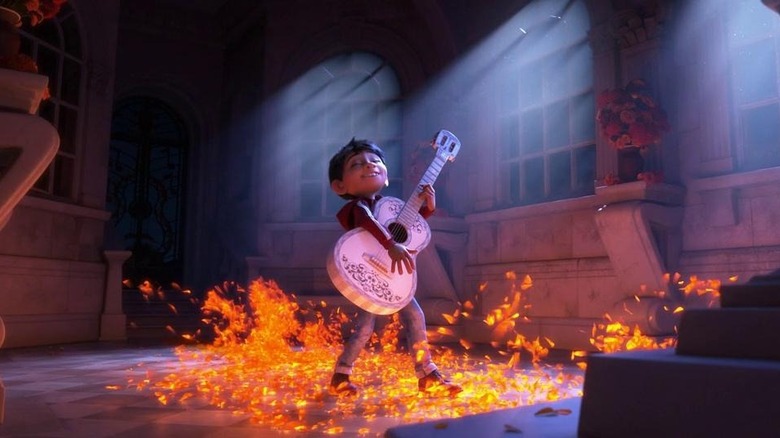 Walt Disney Studios Motion Pictures
Pixar films are always can't-miss affairs, and it's rare to find one that won't appeal to the whole family. And this Pixar mystery flick might be among the studio's best movies ever. 
"Coco," the 2019 masterpiece, follows Miguel, a young boy in Mexico who lives with a family of cobblers and dreams of being a musician. The problem is, thanks to a betrayal in their family's past, Miguel's grandmother forbids it. Through a bit of magic, Coco suddenly finds himself in the Land of the Dead, where he meets his long-dead idol, a famed guitarist named Ernesto de la Cruz. Unfortunately, thanks to a mystical curse, Miguel must get back to the Land of the Living before sunrise or be stuck there forever. Together with Ernesto's help, Miguel must awaken the magical musical spirit within himself and make it back home, all while trying uncover the mystery of his family's secret past.
In grand Pixar fashion, the adventure is full of emotion, heart, and soul, the likes of which are unmatched by most movies. Its messages of love, acceptance, and family that are sure to tug at even the tightest of heartstrings. It just might be the best film on this list, and if you're looking for a family mystery, there aren't many better than "Coco."
Lemony Snicket's A Series of Unfortunate Events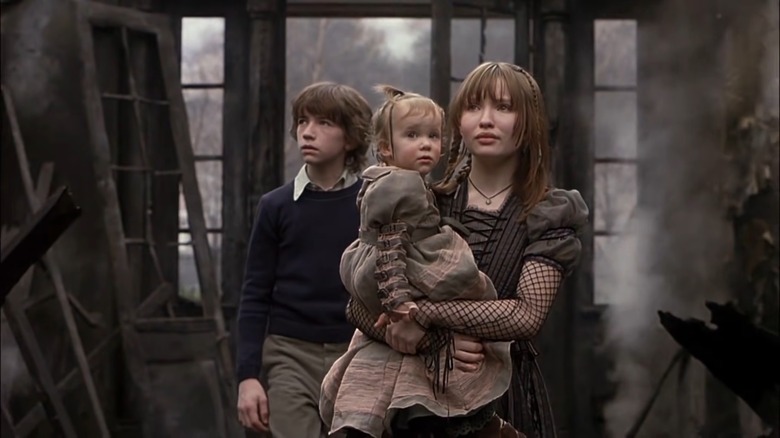 Paramount Pictures
Thanks to the popularity of "Harry Potter," we were finally given an adaptation of the beloved book series "Lemony Snicket's A Series of Unfortunate Events." Both the book and movie openly bill themselves as unpleasant and horrible, but don't be fooled. It's full of wonder and imagination, sure to satiate any child's hunger for the fantastic. Released in 2004, "A Series Of Unfortunate Events" opens with a standard fairy tale origin, with a trio of children being left orphaned by a mysterious house fire. But from there, the story takes a turn and becomes something wholly original.
The children meet the sinister and hideous Count Olaf, a miserly, almost vampiric, long-lost relative who takes the children in and gives them a home in his gothic mansion. As one might expect, he's not looking to help the orphans though — his desire to kill the youngsters to inherit their fortune is anything but a secret. From there, the children go from place to place in search of a home, only to be hounded by horrible Count Olaf — all while trying to discover the dark secret at the heart of their parents' past that may have gotten them killed.
A Cat in Paris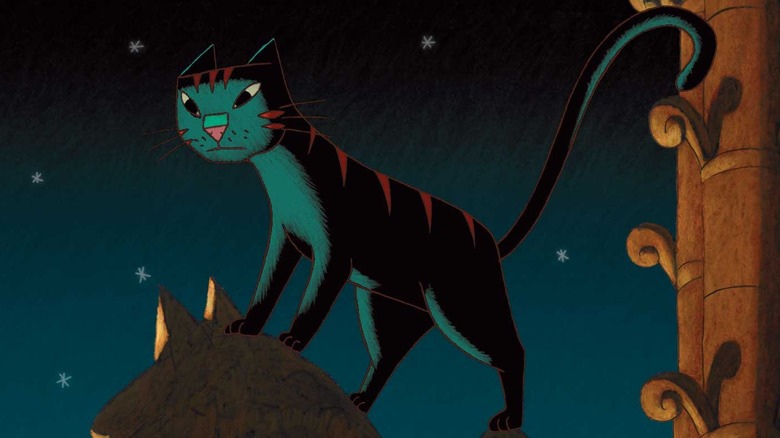 Gébéka Films
The French animated film "A Cat in Paris" is perhaps one of the most purely joyful feature films on this list. It's about a black cat named Dino who leads a secret double life. By day, she's a common house cat who's owner, Zoe, is the daughter of a police detective, both of whom are still recovering from the death of Zoe's father. By night, however, the black cat runs off with Nico — a devious, acrobatic burglar — who deftly dodges the local police while making off with precious treasures. But a mysterious trinket that passes to Zoe leads to a thrilling adventure that will help her uncover what happened to her dad. The cat's two lives will intersect when Zoe is kidnapped and Nico becomes her unwitting savior.
Whether you watch it in its original French language or the English dub (that features the likes of Matthew Modine and Anjelica Huston), you're in for a relatively brisk and breezy affair (it runs just over an hour, perfect for a lunchtime watch). Plus, it's a gorgeously animated movie reminiscent of a Pixar great. It caught eye of Hollywood on its release and was nominated for an Academy Award for Best Animated Feature.
Harry Potter and the Prisoner of Azkaban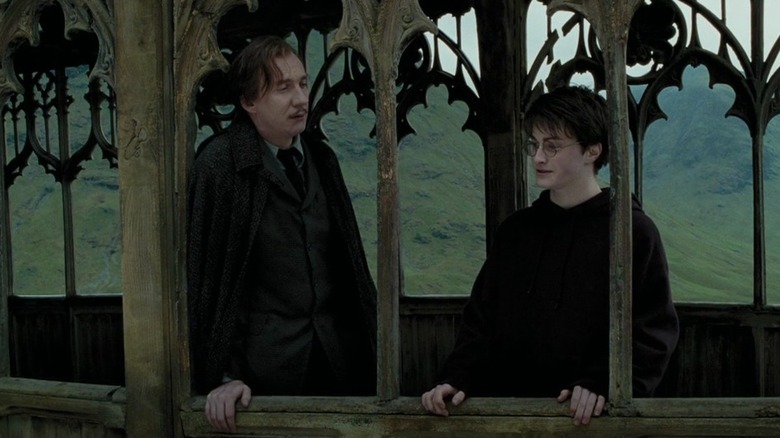 Warner Bros.
"Harry Potter" films are epic fantasy adventure, but they're also known for their mysteries, secrets, and riddles. The first few films are also some of the best family-friendly detective stories, with a hidden villain chased down by an intrepid group of youngsters who collect clues to expose an evil sorcerer. "Harry Potter and the Prisoner of Azkaban," is probably the best of them, an "attempted-murder mystery" with a baddie on the loose at Hogwarts, seemingly out to kill the young students. Once again, it's up to Harry, Ron, and Hermione to uncover the truth and find the perpetrator.
As the film opens, a new Defense Against the Dark Arts teacher has arrived, and he seems a likely suspect in a string of attacks that are occurring on school grounds, given his shadowy past. But as victim's pile up and evidence mounts, all fingers soon point to a man named Sirius Black, a notorious villain of the Wizarding World who's apparently escaped the legendary Azkaban prison. Like any good mystery, though, not everything is as it seems, and with the use of magical maps and enchanted talismans, Harry and his friends set out to track down the would-be killer. 
You'll probably want to watch the first two "Harry Potter" films before "The Prisoner of Azkaban," but they too are great for families looking for a good whodunit and are sure to satisfy your mystery movie itch.
Dora and the Lost City of Gold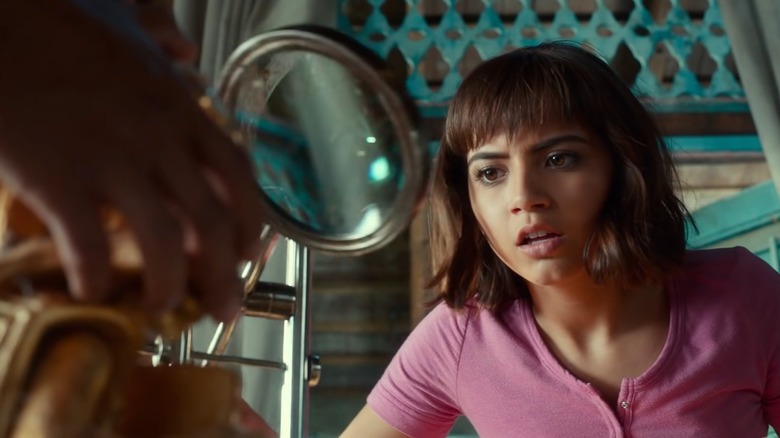 Paramount Pictures
Based on "Dora the Explorer," the early 2000s Nick Jr. series, "Dora and the Lost City Of Gold" turns the educational kid's cartoon into a jungle-set mystery adventure for the whole family. The film fully understands the silliness of its premise, embracing the incredible hokiness of the source material but in a way that's endearing — turning it into a sweet, comedic adventure. 
Here, Dora (Isabela Merced) is an inquisitive young girl living in he Peruvian jungle with her explorer parents, on a never-ending search for the Lost City of Gold. But when her parents go missing, Dora — not ready for the dangers that await her — sets out after them. Suddenly forced to deal with the harsh reality of adulthood after living a sheltered childhood, Dora must track down her missing parents and discover the secret of the Lost City of Gold, all before a group of dangerous mercenaries can find it first. It all sounds like high stakes, but it's mostly an innocent romp, with Dora's charming, childlike wonder and naivety being the soul of the film.
For an adaptation of a show aimed at toddlers, it's a surprisingly effective family adventure, with more heart than you'd expect and laden with gags and jokes that even adults unfamiliar with the cartoon will enjoy. 
The Goonies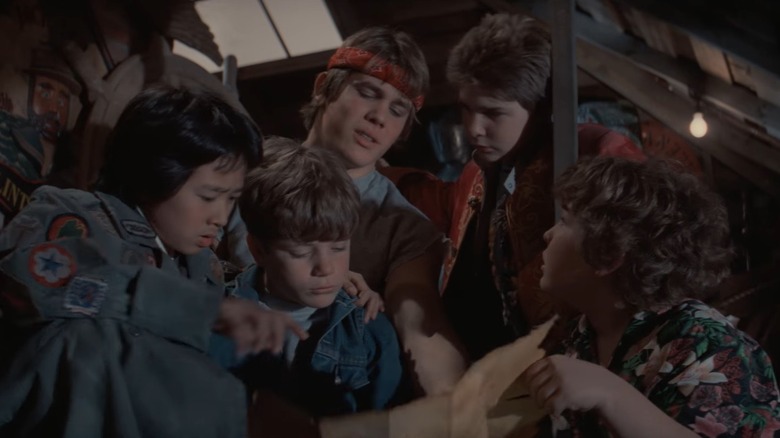 Warner Bros. Pictures
"The Goonies" is the adventure that every kid plays at recess with his friends, full of mysteries and villains, long-lost legends, and a quest for a vast trove of riches. Feeling like a mash-up of "Indiana Jones" and "Stranger Things," this 1985 coming-of-age classic is a heroes' journey for pre-teens, with no adults around to help (save an older brother).
It opens with a classic '80s starting premise: A middle-class family is facing eviction when a wealthy upper-class organization attempts to buy up all the property in a small coastal town. But instead of winning the big game or exposing the organization's illegal shenanigans, like what might happen in a more ordinary movie, the kids in "The Goonies" set out to find the fabled lost pirate treasure of One-Eyed Willy so they can afford to keep their homes. 
It's David vs. Goliath from start to finish, whether that's clashing with a rich industrialist or coming into conflict with a gang of creepy, heinous crooks out to find the treasure first. Even though it's firmly a kids' movie, it's still one of the most beloved adventure flicks of the '80s, right up there with the best grown-up films of the era.
Incredibles 2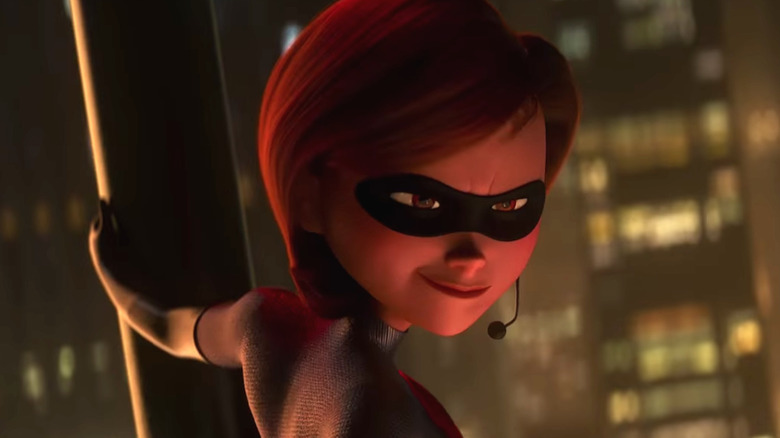 Pixar
Every bit as good as the original "Incredibles," the sequel is more than a superhero adventure. It's also whodunit, with a mystery villain this time around, and the Incredibles must find the culprit and put a stop to their evil schemes.
Released 14 years after the first film, "Incredibles 2" picks up literally moments after the end of "The Incredibles," where after they're unable to stop the Underminer, the government decides to distance themselves from the hero family. But thanks to a wealthy, hero-loving tycoon, the Incredibles are back to work in a campaign to regain the public trust. But a new supervillain emerges, a shadowy figure named "the Screenslaver," who's hypnotizing ordinary people to perform his daring crimes for him ... and who becomes an even bigger threat when superheroes become the targets of his hypnosis. 
It's another heroic Pixar adventure, and in many ways, it outshines the original, an incredible feat itself. The mystery of the Screenslaver isn't exactly the most difficult puzzle to figure out, but it's also not too obvious either, and it still plays out in a satisfying way, with a fun reveal of the mysterious villain.
Detective Pikachu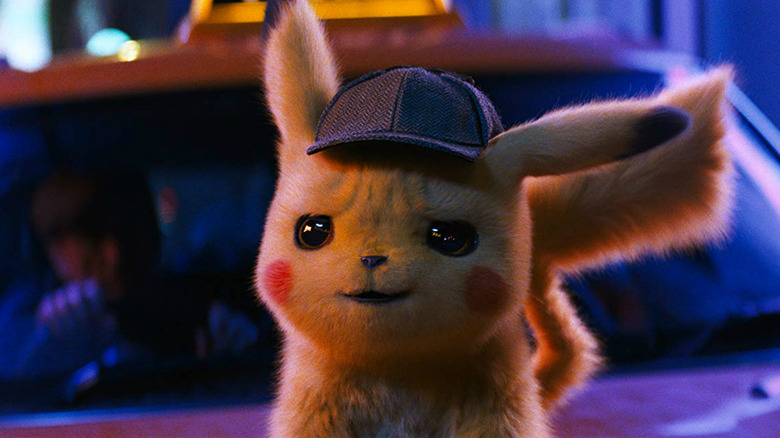 Warner Bros.
If "Clue" is the best movie based on a board game, "Detective Pikachu" is almost certainly the best movie based on a video game, one that most likely surprised "Pokemon" fans by turning out to be a genuinely great film.
In "Detective Pikachu," we meet Tim, a young but retired Pokemon trainer still haunted by the death of his mother, which has left him estranged from his father, a police detective in Ryme City. But when Tim's father dies under mysterious circumstances, it's up to him and his father's ex-partner, Pikachu — a Pokemon suffering from a strange form of amnesia — to uncover the truth of his death. As they collect new and strange clues, the unlikely pair are sent on a journey through Ryme City's underbelly, a place of underground Pokemon battles and illegal experiments. Together they uncover a vast conspiracy that could affect the future of both Pokemon and human societies. 
Fans will delight at seeing all their favorite creatures, from Pikachu and Charizard to Mewtwo, but even newcomers to the series and its mythology will enjoy the film as a fun mystery.