The Big Bang Theory Character Returning To TV In Young Sheldon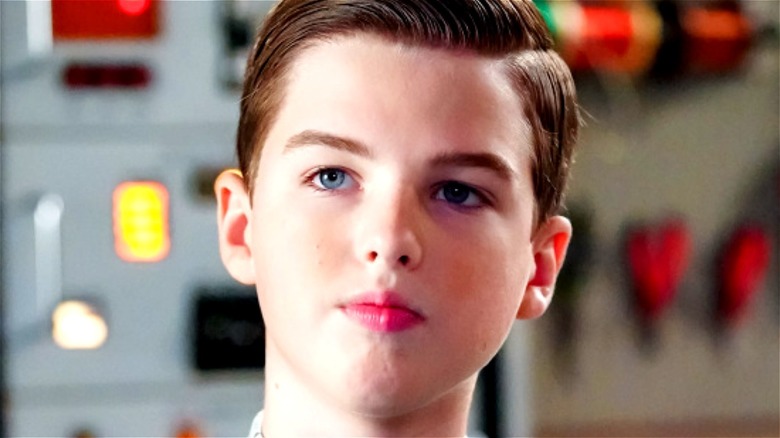 Bill Inoshita/Warner Bros. Entertainment Inc
Fans of "The Big Bang Theory" and "Young Sheldon" got a pretty big bang of news today with the announcement that "TBBT" star Simon Helberg will be reprising his role as Howard Wolowitz on the November 18, 2021, episode of the successful prequel series. It's a huge development for fans of the "Big Bang" universe who have been waiting patiently for any sign of their favorite TV nerds since the original series left primetime in 2019 after a blockbuster 12 seasons on CBS.
Of course, there have been other "Big Bang Theory" sightings on "Young Sheldon," now in its fifth season. Besides regular weekly voice-overs from the actor behind the "old Sheldon," Jim Parsons, who narrates the series, "Young Sheldon" has previously featured two other "Big Bang" stars, albeit in voiceover only. First, the voice of Kaley Cuoco popped up in one of Sheldon's nightmares during Season 3 — but, as TV Line reported, Cuoco's cameo was uncredited, and she did not play her "Big Bang" character, Penny, but rather gave voice to swimming pool water (you had to be there). Then, Season 4 kicked off with a quick vocal cameo from Mayim Bialik as Sheldon's future wife Amy, according to EW.
On screen, "Young Sheldon" also briefly featured child actors as young versions of the main "Big Bang" cast members at the end of the Season 2 finale, including a young Howard. But now the "real" Howard is returning to the fold.
Simon Helberg's Young Sheldon cameo will be a voiceover, too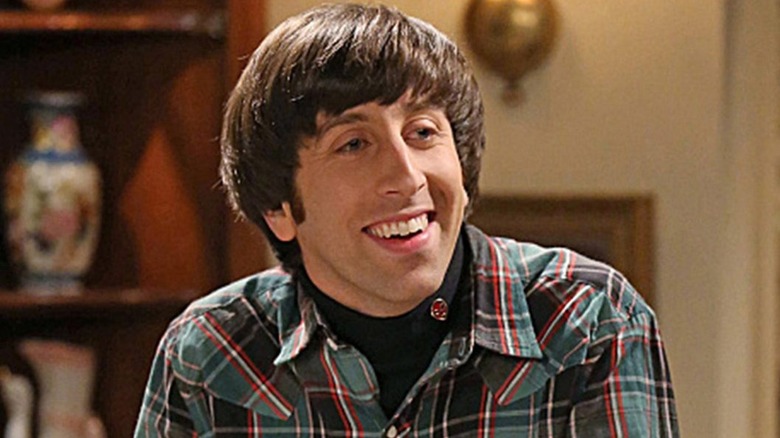 CBS
As with his co-stars, Simon Helberg will not be seen on "Young Sheldon," but he will be heard. Deadline not only reports that Helberg has already recorded his voiceover for the episode, but the same report also includes a clip from the show that features the voices of grownup Howard and Sheldon interacting for the first time since their "Big Bang Theory" days. "Young Sheldon" executive producer Steven Molaro even revealed that Helberg's return was, in part, "to help explain Sheldon's long hatred of engineering." He added that reuniting the "TBBT" vets was "a dream come true," and that "Jim and Simon — even in voiceover on Zoom — didn't miss a beat in their banter as Sheldon Cooper and Howard Wolowitz."
The episode will also welcome a new character, Professor Bouchet, played by "Fringe" and "John Wick" star Lance Reddick, who stars "as Sheldon's first engineering professor." Country music star Reba McEntire also returns as the ex-wife of Dale, Craig T. Nelson's recurring character, Molaro told Deadline, adding that "it's absolutely one of our best episodes." 
With Helberg — or, at least, his voice — joining Cuoco and Bialik in the "Young Sheldon" cameo club, could it be only a matter of time until we hear the sounds of "Big Bang" stars Johnny Galecki, Kunal Nayyar, or Melissa Rauch on the spin-off? Fans might need one of the brainy characters to calculate the odds, but they seem good.