This Harry Potter Franchise Actor Was Almost Cast In The Lead Role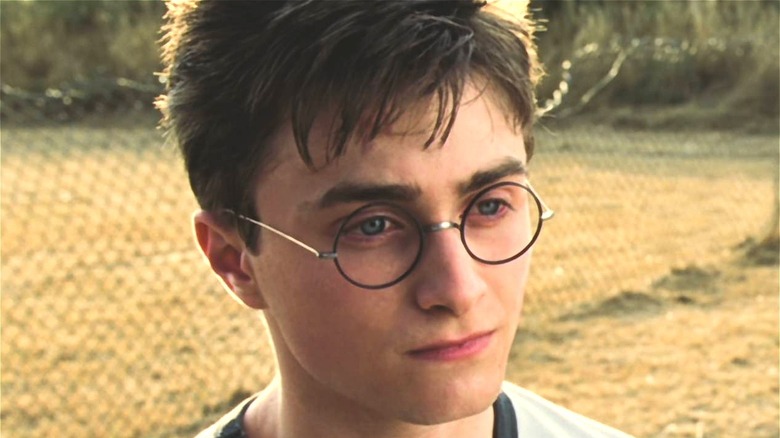 Warner Bros.
It's hard to believe that it's been nearly 20 years since the release of "Harry Potter and the Sorcerer's Stone." Cinema was forever changed by the wildly successful series about the boy wizard. When the movie was released in on November 14, 2001 (at least in the U.S.), the first entry in the Wizarding World franchise was a massive success, earning $90 million in its opening weekend alone. Each additional film in the "Harry Potter" series also rewarded Warner Bros. with big box office wins (via Box Office Mojo). 
With recent attempts to reenergize the franchise through the "Fantastic Beasts and Where to Find Them" movie series not quite finding the same levels of success (and plenty of controversy), fans are surely feeling nostalgic about the origins of the franchise and the days when actors like Daniel Radcliffe, Emma Watson, and Rupert Grint weren't yet considered household names. In honor of the 20th anniversary of the "Harry Potter" films, The Hollywood Reporter recently did an interview with director Chris Columbus, who helmed the first two features in the series. 
During his interview, Columbus revealed that Daniel Radcliffe's casting as the titular character wasn't always a surefire deal, and someone else fans will recognize was once considered for the role.
Tom Felton was strongly considered for the part of Harry Potter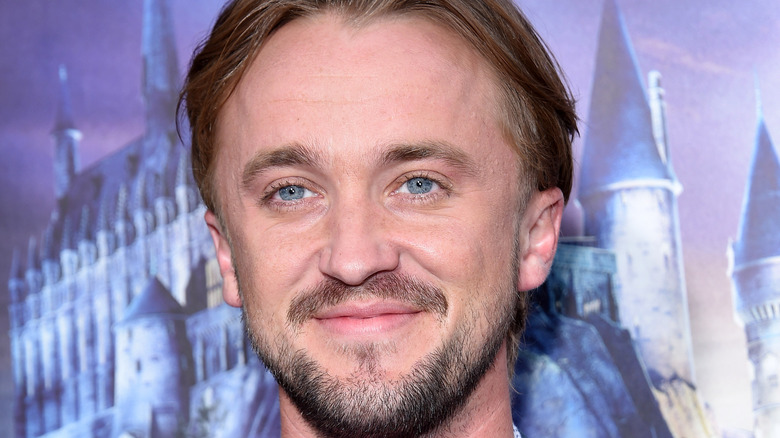 DFree/Shutterstock
Though "Harry Potter" fans know Tom Felton for his role as the duplicitous Draco Malfoy, according to Chris Columbus' recent interview with THR, Felton was once considered for the role of the lightning scarred boy at the center of the franchise. 
Columbus explained that "Tom was a great actor as well, so we thought, let's just dye Tom's hair, give him a scar, give him the glasses and let's see," adding that "He did a great Harry Potter reading." Unfortunately for Felton, the producers thought it was too obvious that his hair was dyed so they nixed the idea. Columbus also noted that he just couldn't see any other actor playing the role of Malfoy, proclaiming, "He was so good at Malfoy. I just couldn't pass that up. I knew Tom had to play Malfoy." Additionally, Columbus said that "Harry Potter" author J.K. Rowling was quickly set on casting Daniel Radcliffe as Potter. In the interview, Columbus remembered Rowling saying, "He's the perfect Harry Potter." With the creator and all producers in agreement, there was no longer any doubt and the casting announcement was made shortly after. 
While it's difficult to imagine just how different the "Harry Potter" series could have looked with Felton as Potter, who knows what would've happened if they only found some more realistic hair dye.