The Surprising Movie Tom Hanks Calls His Best Film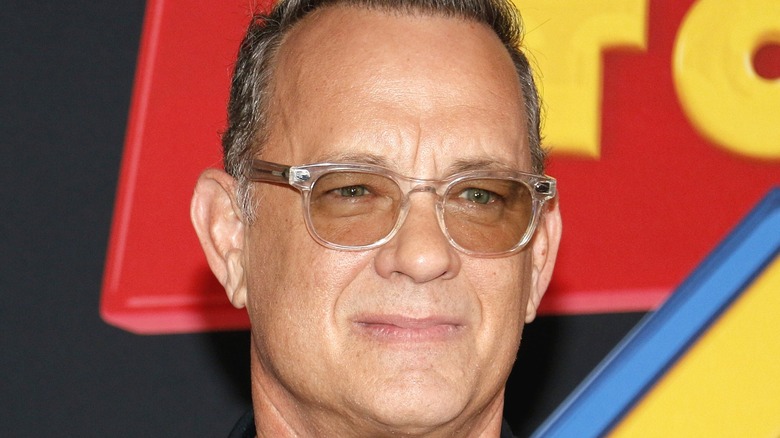 Tinseltown/Shutterstock
To say that Tom Hanks' prolific work is impressive is an understatement. The actor's multi-decade resume boasts a staggering amount of critically acclaimed works, box office successes, and just plain fantastic movies that could easily fill up anyone's personal favorite movies list. Hanks has shown his impressive range in movie genres and the type of characters he's played. The actor with roughly 90 credited roles has played nearly everything from astronauts to lovable toy cowboys. So, it's definitely difficult for some to figure out what they think is Hanks' best film. 
Fortunately, the actor doesn't have that problem with his work, as when asked what he thinks is his top three, Hanks was ready with an answer. While speaking on the Bill Simmons Podcast, Hanks decided to pick his top three favorites from his career based on the personal experiences they granted while filming. On the podcast, Hanks listed "Cast Away" and "Cloud Atlas" as his second and third personal best, mainly due to their shooting locations. But his number one pick might be considered a slugger of a surprise.
Tom Hanks' personal best let him play a lot of summer baseball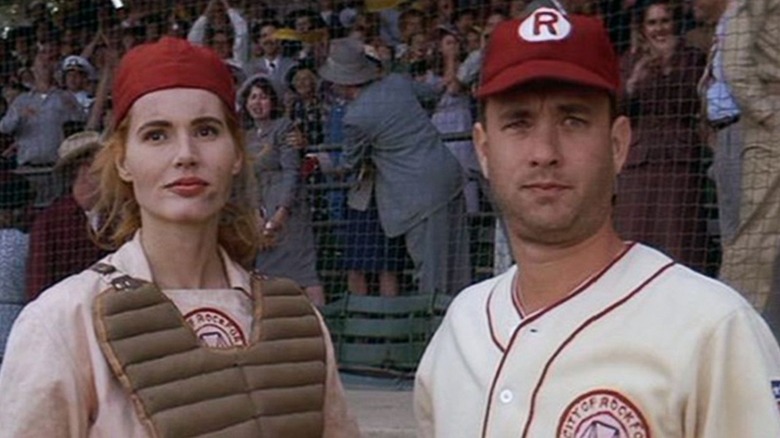 Sony Pictures
While on the Bill Simmons Podcast, Tom Hanks said he feels "A League of Their Own," in which he played manager Jimmy Dugan, is his best film mainly because shooting the movie gave him the ultimate summer baseball experience. Considering what Hanks got to do while filming the sports movie, it's easy to see why he would consider it his personal best from his career.
"I shagged flies. I ate turkey dogs. I took infield with Robin Knight and a ton of other people," Hanks said on the podcast. "I played baseball all summer long in Evansville, Indiana, and in Wrigley Field. There was a day of doing that."
Hanks's personal top choice of "A League of Their Own" is honestly probably a top contender for other fans' lists. Although most fans didn't get a special day at Wrigley Field out of it, the memorable '90s sports dramedy about the real All-American Girls Professional Baseball League not only earned approximately $107,533,928 at the Box Office (via Box Office Mojo) but is also preserved by the United States National Film Registry. Although he's provided many moments that made us cry, we could never forget his iconic line of "There's no crying in baseball!"