The Devastating Death Of Jerry Douglas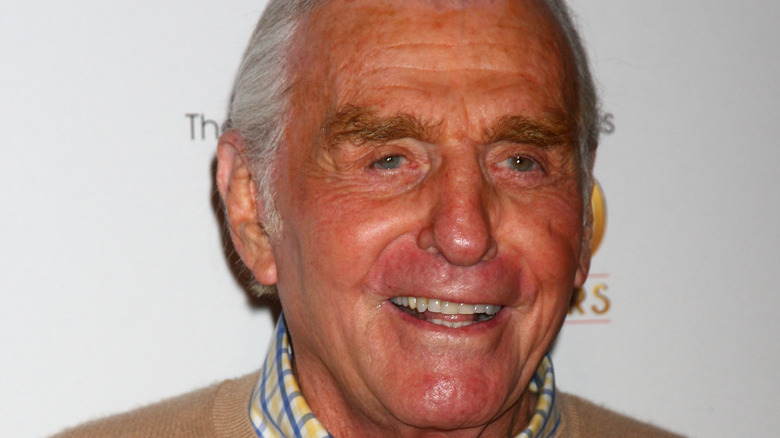 Kathy Hutchins/Shutterstock
Legendary soap opera actor Jerry Douglas has died. Per Deadline, the actor's family announced that he died on November 9, 2021 — just three days before his 89th birthday — after dealing with a brief illness. Douglas is survived by television host and author Kym Douglas, his wife of 37 years, as well as his children Jod, Hunter, and Avra.
Douglas has hundreds of credits to his name in film, TV, and theater, but one of his most well-known roles was that of John Abbott, the patriarch of the affluent Abbott clan and chairman of his family's business, Jabot Cosmetics, on "The Young and the Restless." Douglas took the role in 1982, and his character appeared for three decades on the soap opera. John Abbott even appeared as a spirit at one point.
In a statement issued to Deadline, "The Young and the Restless" executive producer Anthony Morina said, "Jerry came to Y&R in 1982 with an impressive resume of credits. Our show was lucky to have an actor of his caliber join the Y&R cast and introduce the audience to the iconic Abbott family. His contribution to the legacy of Y&R as Abbott family patriarch, John Abbott is still felt to this day. He will be sorely missed."
Douglas was a proud New Englander with a longstanding career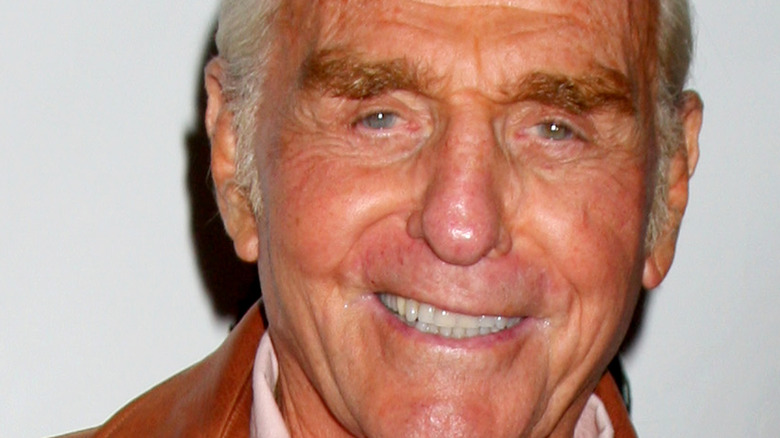 Kathy Hutchins/Shutterstock
Jerry Douglas was born Jerry Rubenstein on November 12, 1932, in Chelsea, Massachusetts. According to People Magazine, his family described the actor as proud of his New England heritage. He attended Brandeis University, where he studied economics and played as a quarterback on the school's football team. Upon graduating, Douglas quickly began his long and fruitful acting career, which spanned more than six decades.
Via Deadline, Douglas appeared in films such as "JFK," "Avalanche," "The Godson," "Head Over Spurs in Love," and "Mommie Dearest." Douglas also guest-starred on numerous other TV shows aside from "The Young and The Restless," such as "Arrested Development," "Cold Case," "Melrose Place," "The Rockford Files," "Police Story, "Hunter," "The Streets of San Francisco," "Mannix" and "Mission Impossible." 
Douglas' talents also extended to music. In 2007, he released a vocal jazz album called "The Best Is Yet to Come" (via Apple Music). According to Entertainment Weekly, while Douglas last appeared on "The Young and the Restless" in 2016, he reunited in October 2021 for a special pre-birthday lunch with Lauralee Bell and several other former castmates.