Where Was Netflix's Pretty Smart Actually Filmed?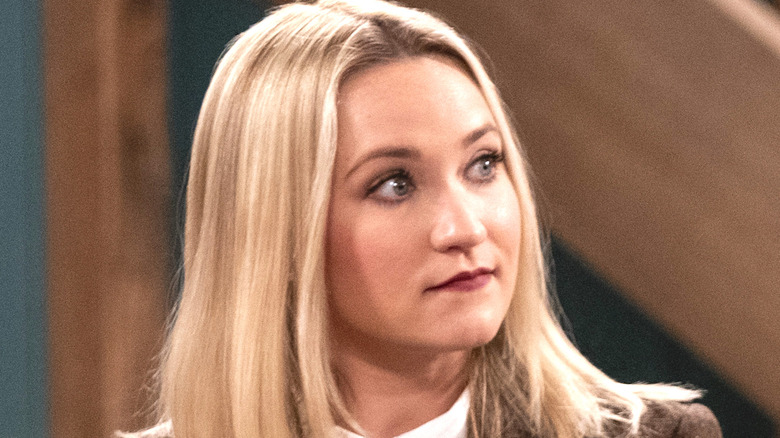 Patrick McElhenney/Netflix
The Netflix sitcom "Pretty Smart" is a return to basics for both the sitcom genre and its illustrious streaming service. "Pretty Smart" has got three cameras and a simple premise. The new show follows Chelsea (Emily Osment), a Harvard-educated wannabe novelist who's forced to move in with her waitress sister Claire (Olivia Macklin), a free spirit living with an equally eclectic group of friends. That group includes a spiritual healer who calls herself Solana (Cinthya Carmona), a social media influencer named Jayden (Michael Hsu Rosen), and fitness-obsessed nice guy Grant (Gregg Sulkin). Basically, they're all the total opposite of straitlaced, self-proclaimed smarty-pants Chelsea.
The fivesome struggles to get along and cope with standard adult issues, such as Chelsea working through writer's block and the two sisters working on their relationship to get past their differences. Chelsea works at a gym while trying to find a publisher for her novel and navigates a possible romance with Grant, who is employed there as a fellow trainer and also happens to be Claire's ex.
Fans of the fledgling show might be curious about where this sitcom is filmed. After all, most series film on location instead of inside of studios these days. Is that the case with "Pretty Smart" on Netflix?
Pretty Smart is filmed live on a soundstage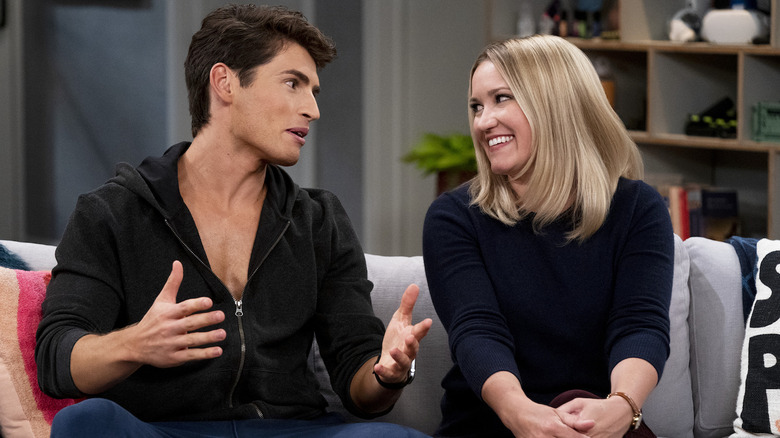 Patrick McElhenney/Netflix
Staying true to its sitcom roots, the end credits of every episode of Netflix's "Pretty Smart" reveal the show is filmed at Sunset Bronson Studios in Hollywood, California. So, while the show is definitely in Los Angeles, the house, gym, and other locations on the show are not actual L.A. spots. Even the exterior footage seen during transitions between episodic acts is general footage meant to establish a location. Filming at an indoor studio appears to be further confirmed by Instagram posts from cast members Gregg Sulkin and Emily Osment posted earlier this year.
Like fellow Netflix hit "The Upshaws," "Pretty Smart" is a multi-cam sitcom, meaning it's shot in a studio with multiple cameras. The format was once the norm for popular network series — and especially for comedy sitcoms — but that type of presentation had lost audience favor with the advent of single-camera shows such as "Modern Family." Thus, newer sitcoms, such as ABC's "The Wonder Years" revival and "Young Sheldon," tend to film on location with a single camera. Even when comedies tape in studios like "The Goldbergs," they tend to do so without a multi-cam set-up. So, "Pretty Smart" is a pretty unique show for its creative choices.