Check Out The Final Trailer For Lost In Space Season 3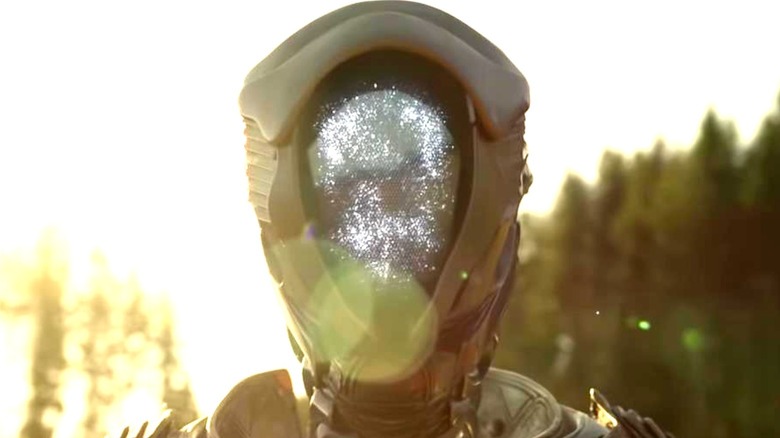 Netflix
After what felt like light-years of waiting, Netflix is finally preparing to release the 3rd and final season of "Lost In Space," and the Robinson family is ready to take its last trip around the galaxy and try to reunite. "Lost In Space" is Netflix's reboot of the '60s sci-fi series, inspired by "The Swiss Family Robinson." The Robinsons are sent to space to try to form a new colony, but alien robots and other intergalactic hazards jeopardize their last chance for survival.  
"Lost In Space" was always supposed to be a trilogy, so there's a lot of pressure for the final episodes to deliver a worthy ending, and there are so many questions still lingering about the show. Why does Will Robinson (Maxwell Jenkins) have an inexplicable connection to the robots? Will Maureen (Molly Parker) and John (Toby Stephens) ever be able to reunite with Will, Judy (Taylor Russell) and Penny (Mina Sundwall)? Are the Robinsons doomed to be lost in space forever? 
After two years of waiting, Netflix plans to release the final season of "Lost In Space" on December 1, 2021. And the streaming giant just put out a full-length trailer that gives even more insight into how the Robinson family's story will end.
The Robinson family's desperate search for Alpha Centauri and each other
Netflix's latest trailer for "Lost In Space" (above) is a thrilling look at the Robinson family's desperate will to survive. After the Robinson kids successfully evacuate a large group of children with the help of the Robot, there is ever-present anxiety regarding their missing parents. The suspense is thick in the latest trailer, which is over two minutes and teases an epic battle between humans and alien robots. June Harris (Parker Posey) also reveals herself to be alive and well, which isn't exactly good news for parents desperate to reunite with their kids. 
The alien robot army is proving it will use any power necessary to keep the Robinson family apart for its own (and unclear) gain. It seems like the showrunners are teasing viewers that it's all going to come down to Will and his unusual abilities to connect with other intelligent species. The trailer is the drama-filled hype fans need to prepare for the premiere of "Lost In Space" Season 3, which is finally less than a month away.