Where Is Marguerite From Trailer Park Boys Now?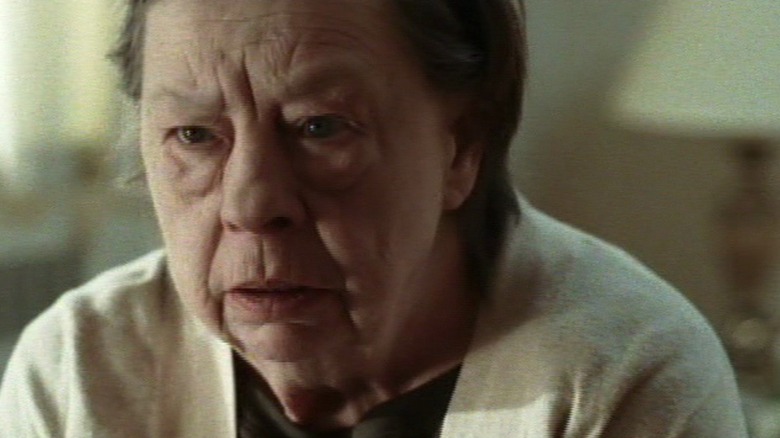 Atlantic Filmmakers Cooperative/NSI
Since making its debut on a small Canadian cable channel 20 years ago, "Trailer Park Boys" has grown to become an international phenomenon. The mockumentary series revolves around the dubious antics of Ricky, Julian, and Bubbles — three low-rent criminals with a propensity for planning mad capers only to screw up in hilarious fashion — and has spawned a franchise that includes spinoff movies and an animated series. "Trailer Park Boys" also turned some of its cast members into household names, helping them gain sizable net worths in the process.
Ricky, Julian, and Bubbles might be the stars of "Trailer Park Boys," but some of the supporting characters are just as memorable in their own right. As is the case with any long-running series, however, some of those beloved faces have left the show for pastures new throughout the years. Some actors have cited low pay as their reasons for leaving. However, others, such as Marguerite McNeil — who played the disgruntled elderly resident Marguerite Murphy in the series — have more heartbreaking stories.
Marguerite McNeil passed away this year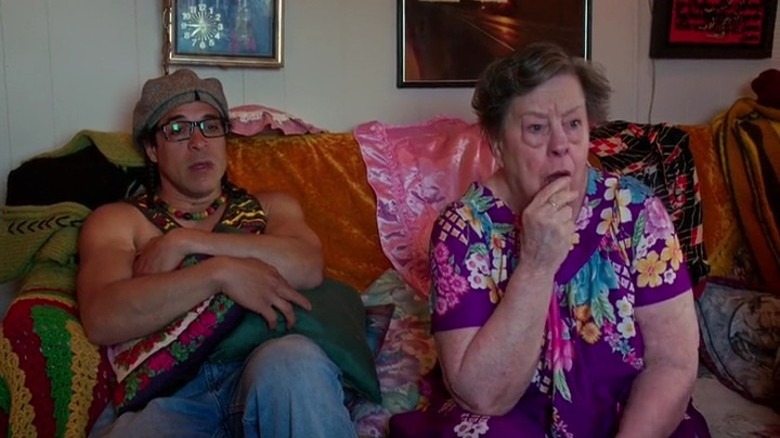 Showcase/Netflix
Marguerite McNeil was a "Trailer Park Boys" regular in recent years, having appeared in the main series, as well as its numerous spinoffs, podcasts and TV movies. Her last outing was in this year's "Trailer Park Boys: Jail," which chronicles the titular characters as they spend time behind bars. Sadly, this will be McNeil's last appearance, as she passed away on November 8, 2021.
The news was reported via the official "Trailer Park Boys" Twitter account, along with a heartfelt message for the veteran Canadian performer. "It is with very heavy hearts we share the news of the passing of our beloved Marguerite McNeil," the message reads. "An incredibly talented and funny lady who we were very privileged to have in Sunnyvale."
The cause of death is unknown at the time of this writing. However, it goes without saying that the world has lost another talented actor. In addition to "Trailer Park Boys," McNeil was known for her performances in the Canadian slasher "My Bloody Valentine," which many horror fans regard as a bona fide classic.