Daniel Radcliffe, Owen Wilson To Star In TBS Comedy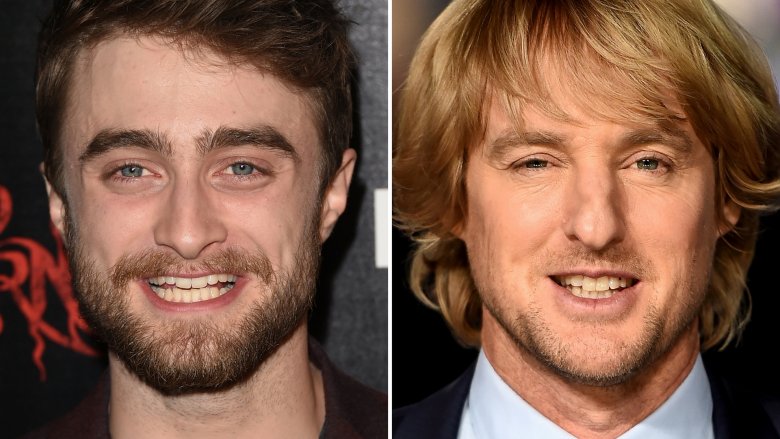 Getty Images
TBS is hoping that Daniel Radcliffe and Owen Wilson can work some miracles in a new anthology series. TVLine reports that the pair has signed on to star in Miracle Workers, a comedy from Saturday Night Live's Lorne Michaels and Man Seeking Woman's Simon Rich.
The first season of the show is described as a "Heaven-set workplace comedy," with Radcliffe playing Craig, a low-level angel who has to deal with all of the prayers sent up on high. Wilson will play God, Craig's checked out boss who just wants to focus on his hobbies, man. With the fate of humanity in the balance, Craig has to pull of his most impossible miracle yet.
"Having Daniel Radcliffe and Owen Wilson join the TBS family is proof of the continued evolution of this comedy brand as the home of the most creative minds in the business," said Brett Weitz, executive vice president of original programming for TBS in a statement.
Former Harry Potter star Radcliffe has a number of other upcoming projects, including the Deadpool-esque action comedy Guns Akimbo, the adventure film Jungle, and the thriller Beast of Burden. Aside from minor voice roles in BoJack Horseman, Robot Chicken, and The Simpsons, Radcliffe's most notable previous outing into television was in the U.K. series A Young Doctor's Notebook & Other Stories. TV is also where the actor got his start, playing a young David Copperfield in the magician's BBC miniseries before landing the title role in the hit adaptations of J.K. Rowling's bestsellers.
Wilson, meanwhile, has the upcoming Cars 3, as well as the raunchy comedy Bastards, alongside Ed Helms, and the Stephen Chbosky-directed drama Wonder, alongside Julia Roberts and Room breakout Jacob Tremblay. He will also reunited with Jackie Chan for Shanghai Noon follow-up Shanghai Dawn. This will also be one of Wilson's only TV roles, aside from minor roles on shows like Drunk History, Community, and King of the Hill.
The pair's seven-episode series will hit TBS in 2018. For now, see which of your favorite movies you didn't realize Wilson was hiding in.