The Real Reason Diane Keaton Changed Her Last Name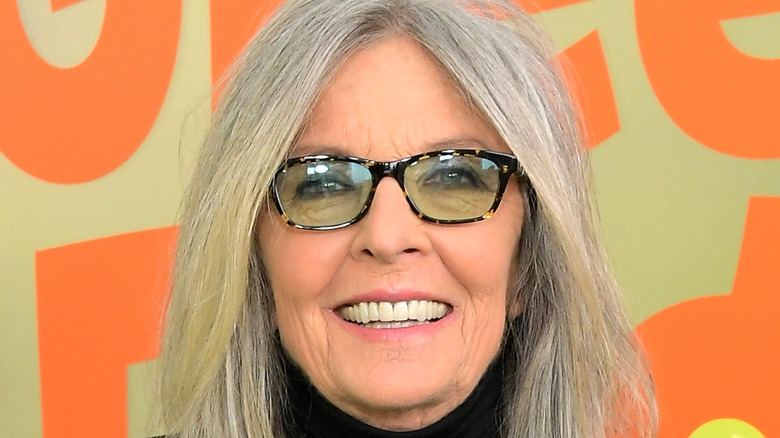 Charley Gallay/Getty
There are many actors in Hollywood who go by a stage name, and the reasons they adopt one often vary. Sometimes the reason is completely out of left field, like in the case of 17-year-old Mark Sinclair, who reportedly changed his name to Vin Diesel because of his work as a bouncer at a New York. According to People, Sinclair earned the nickname "Diesel" because of the energy he always had when he was younger. Shortening his father's last name from Vincent to Vin,  the tough teen combined it with his informal moniker to become Vin Diesel — a decision that seems almost prophetic considering his work on the muscle car-centric "Fast and the Furious" franchise.
Another one of the many famous actors who changed their name for Hollywood is Oscar-winning performer Diane Keaton, who has appeared in several Woody Allen films, Warren Beatty's epic historical drama "Reds," and had a pivotal role in director Francis Ford Coppola's "Godfather" film trilogy. While the actor has used the Keaton surname for the past five decades, it turns out that it was actually a moniker she adopted only out of necessity.
Diane Keaton changed her last name because of another actor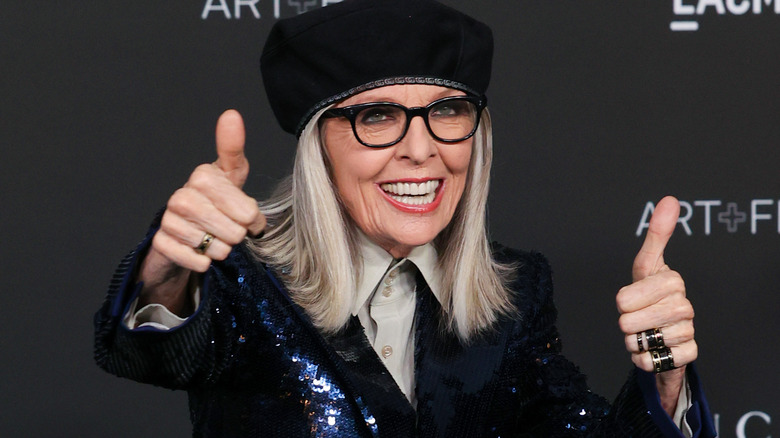 Kevin Winter/Getty Images
Fans of Keaton's know that she gave one of the finest performances of her illustrious career in 1977's "Annie Hall," which was written and directed by her ex-boyfriend, Woody Allen. According to People, Allen wrote "Annie Hall" with Keaton in mind, and as such, used her nickname, Annie, and combined it with the actor's real last name to create the name of the film's titular character. Keaton won her first and only Best Actress Oscar to date for playing the role (via IMDb).
Meanwhile, Diane Keaton's parents, Jack Hall and Dorothy Deane Keaton, actually named her Diane Hall when she was born on January 5, 1946. According to Vogue, her mother's maiden name came in handy when the actor had to change her name from Diane Hall to Diane Keaton because there was already a Diane Hall that belonged to the Actor's Equity Association. The other Diane Hall, for the record, had a brief screen career, including a small role in director Cecil B. DeMille's biblical epic "The Ten Commandments."
Coincidentally, Keaton was also adopted as a last name by another beloved actor because of a similar dilemma. Indeed, People reports that "Birdman" star Michael Keaton's real name is Michael Douglas, but the performer was unable to use his birth name professionally because it was already taken by another well-known actor.