The Walking Dead's Pollyanna McIntosh Just Confirmed A Major Clue About Rick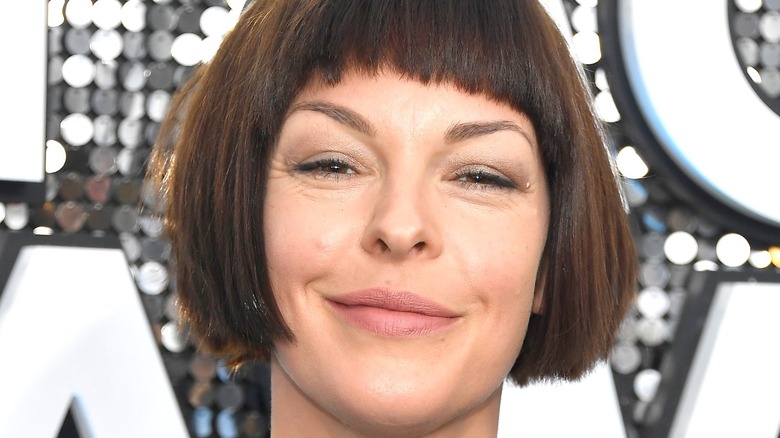 Frazer Harrison/Getty
Sporting one of the most eccentric hairstyles in the apocalypse, Anne/Jadis (Pollyanna McIntosh) first entered The Walking Dead Universe in Season 7 of the original AMC show. The curious character led the Scavengers, a survivor group living in a junkyard, until their demise during the epic showdown between the Saviors and Alexandria, the Hilltop Colony, the Kingdom, and Oceanside.
Though she's introduced as an antagonist, Jadis undergoes an intense emotional transformation and changes her ways. Most notably, she's the last character in "The Walking Dead" to see Rick Grimes (Andrew Lincoln) alive, and she saves his life in Season 9. Neither character appears in the main series after this, and little is known about Rick's fate after he and Jadis are flown away in a Civic Republic Military helicopter.
Jadis' story, however, picks up when she reemerges in "The Walking Dead: World Beyond," a limited spin-off series set six years later, following a younger group of survivors who have found themselves in conflict with the CRM. Jadis is now a dedicated Warrant Officer for the CRM. In Season 2, Episode 6 of "World Beyond," she coyly explains how she joined the secretive group — and seemingly refers to Rick Grimes.
Now, Pollyanna McIntosh has confirmed what some "World Beyond" fans were suspecting.
Will World Beyond reveal Rick Grimes' fate?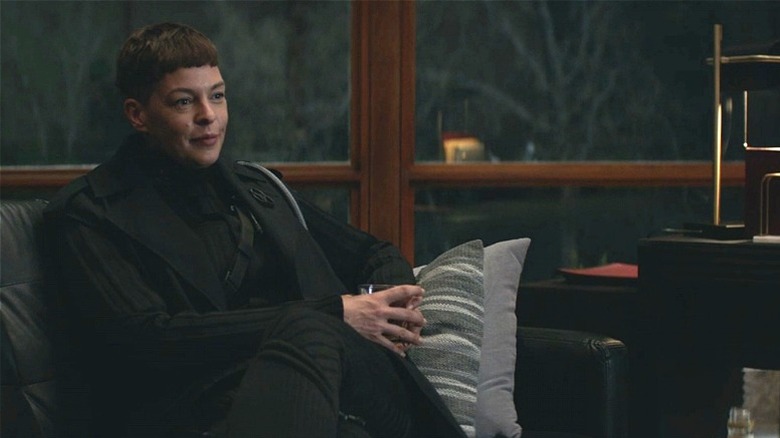 AMC+
While checking in with Huck (Annet Mahendru), Jadis opens up about her former community and its theatricalities, as well as its tragic downfall. "And after (losing them), I had an opportunity, and I created a ticket to get into the Civic Republic," she says. "I gave the CRM something very valuable, and I got a new life."
With both "The Walking Dead" and "World Beyond" in their final seasons, fans want to know what happened to Rick Grimes. In an interview with the Gwinnett Daily Post, Pollyanna McIntosh was asked whether this "something very valuable" referred to the still-missing character.
"I think we can assume it is, yes. It's safe to assume so," the actress told the outlet. "It is difficult to talk about Rick, as Jadis, and not put a bit of heart in there. She did have a true connection and relationship with him. I quite liked that he was valuable, at least! She did at least say that." Of course, she added that it was "sort of hint number one" and advised fans to "keep watching for more info."