The Surprising Reason Diane Guerrero Was Drawn To Her Encanto Role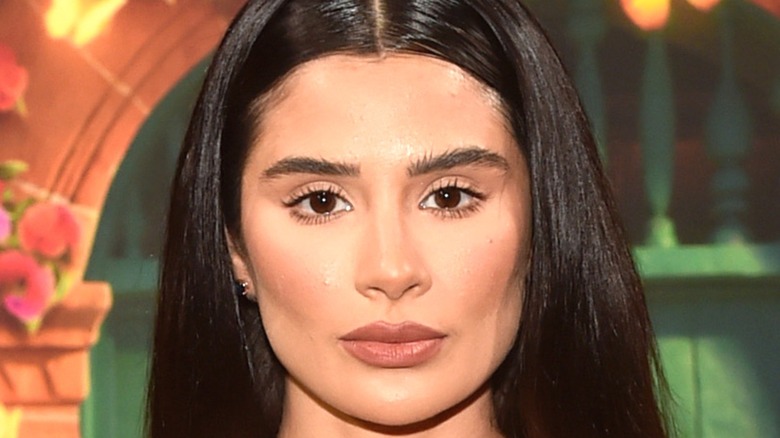 Alberto E. Rodriguez/Getty
Actress Diane Guerrero voices Isabela Madrigal in the upcoming Disney animated movie "Encanto." In the movie, Isabela is the second-oldest daughter in the Madrigal family, and, like most of her other family members, she is blessed with magical abilities. Per Good Morning America, Isabela's power allows her to make flowers bloom on command. She also has a handsome, sophisticated fiancé at her side named Mariano (Maluma). Her younger sister, Mirabel (Stephanie Beatriz), the film's non-magical protagonist, sees her older sister as "perfect."
One might wonder what drew Guerrero to the project. Aside from a role on the CBS sitcom "Superior Donuts" which lasted two seasons, she's mainly known for her dramatic acting versus comedic parts. Per her IMDb page, Guerrero has taken on television dramas including "Jane the Virgin," "Orange Is the New Black," and is now perhaps best known for portraying Crazy Jane on current HBO Max superhero dramedy "Doom Patrol." 
But, per a recent interview with the actress, Guerrero's connection to Isabela runs much deeper than one would think. 
Guerrero's value system and love of Disney drew her to the role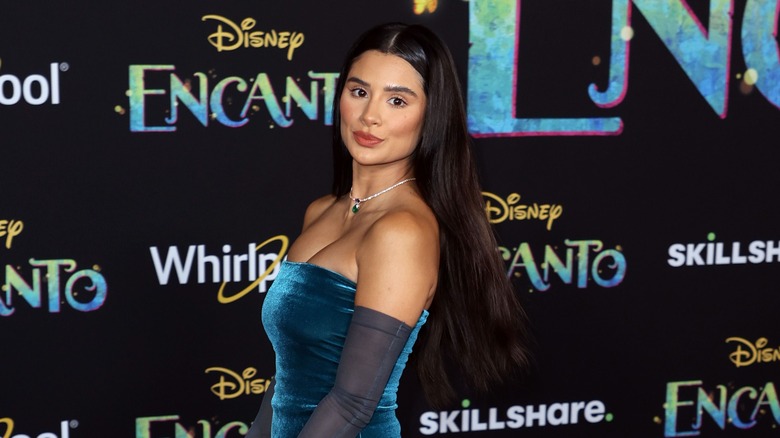 Kevin Winter/Getty Images
During an interview with Murphy's Multiverse, "Encanto" voice actor Diane Guerrero explained that she picked up the role not only because she's a "huge" Disney fan, but because the new animated movie also "aligns with [her] values." She explained, "I care about mental health, I care about family, I care about mental wellness in family. And this film addresses something that we, you know, rarely talk about, especially, in family films."
Guerrero went on to explain that it's rare for an animated film marketed toward children and families to address "the sacrifice and the ancestral trauma that comes along with some of some of those trials and tribulations" and the struggles and traumas that helped to "get you here." Although the actress did not include examples from her new movie to give a better understanding of what she is referring to, her comments paint a clear picture that should help draw curious prospective moviegoers to theaters later this month.
The cast of Disney's "Encanto" also features John Leguizamo, Wilmer Valderrama, Angie Cepeda, Alan Tudyk, with songs by Lin-Manuel Miranda. The movie will be released in theaters on November 24.