Dennis Quaid To Play George W. Bush In Katrina: American Crime Story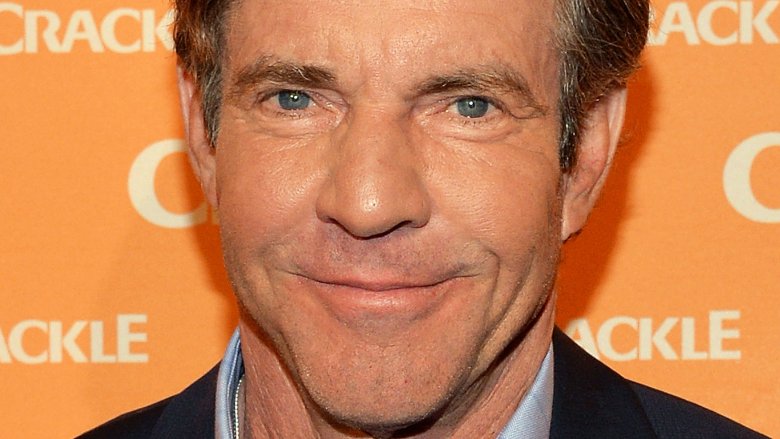 Getty Images
Dennis Quaid better start practicing his "Bushisms." 
Entertainment Weekly reports that Quaid has been cast as 43rd U.S. President George W. Bush in season 2 of American Crime Story. 
Katrina: American Crime Story will focus on Hurricane Katrina, the 2005 natural disaster that ravaged the Greater New Orleans area, and will document the country's reaction to the financial and humanitarian crisis. Bush, who was heavily criticized for his apparent mishandling of the nation's response to the disaster, will likely be at the heart of the upcoming season.
Katrina: American Crime Story also stars Matthew Broderick as Federal Emergency Management Agency (FEMA) Director Michael D. Brown, and Annette Bening as Kathleen Blanco, Governor of Louisiana. Executives are currently looking to cast the parts of Secretary of State Condoleeza Rice and New Orleans Mayor Ray Nagin.
Created by American Horror Story's Ryan Murphy, American Crime Story is an anthology series filled with twists, turns, and plenty of hard-hitting truths. The series debuted last year with The People v. O.J. Simpson, which centered around the conviction of former NFL star O.J. Simpson for the alleged murder of his ex-wife, Nicole Brown Simpson, and family friend, Ron Goldman. Sarah Paulson, Cuba Gooding Jr., Sterling K. Brown, Nathan Lane, David Schwimmer, and John Travolta starred in the first season. According to Murphy, Paulson and Brown will make a return for Katrina: American Crime Story. 
This isn't the first time Quaid has played an American president. In the HBO film The Special Relationship, Quaid played President Bill Clinton alongside Michael Sheen as U.K. Prime Minister Tony Blair. 
Fans can expect to see Katrina: American Crime Story sometime in 2018. Within six months of airing Katrina, FX will debut a third season of American Crime Story that centers around the 1997 murder of Italian fashion designer Gianni Versace. The franchise is reportedly cooking up a season about the Monica Lewinsky scandal as well, and Murphy has his eyes set on Paulson for a potential role in that.
While we wait for more American Crime Story, check out these "true story" movies that weren't totally factual.