The Real Reason Emilio Estevez Isn't Returning For Mighty Ducks Season 2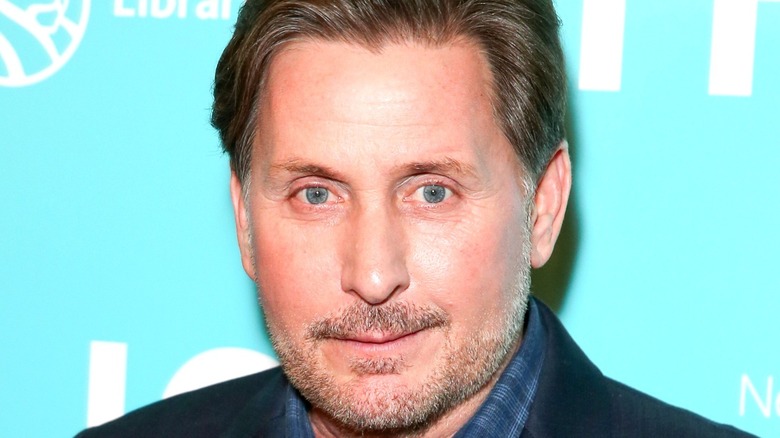 Lev Radin/Shutterstock
When "The Mighty Ducks: Game Changers" returns to Disney+ for its second season, it will be without the franchise's original star. Emilio Estevez originated the role of Gordon Bombay, the junior hockey team's coach, in the 1992 movie on which the series is based. He returned for sequels in 1994 and 1996, and then he reprised the role again in the first season of the Disney+ series, which debuted in March 2021.
The show, which revived the beloved franchise, follows a new team called the Don't Bothers, a group of junior underdogs who come together after one member of their group is cut from the elite Mighty Ducks. Lauren Graham portrays the mother of one of the players and becomes the Don't Bothers coach. She eventually receives help from former Mighty Ducks coach Gordon Bombay (Estevez), who has long since lost his love for the game.
Although Estevez played an essential role in the first season of "Game Changers," it looks like his future with the Disney+ series is in jeopardy. Earlier this week, we learned he is not coming back for Season 2, but why?
Estevez disagreed with COVID-19 vaccine requirements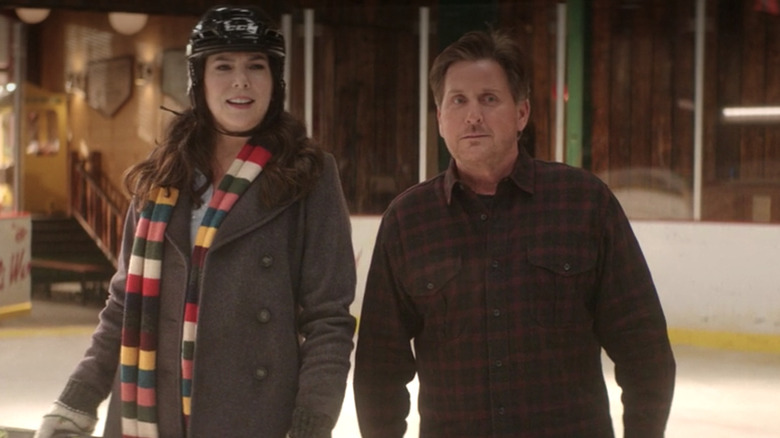 Disney+
Deadline reports that negotiations between Emilio Estevez and Disney Television Studios' ABC Signature broke down over the actor's refusal to comply with the production company's mandatory COVID-19 vaccination policy. As a result, the studio chose not to renew Estevez's contract. This was reportedly occurring right as production on "The Mighty Ducks: Game Changers" was preparing for a 2022 start, possibly leading to pressure to get everything in place ahead of that time.
Under the latest return-to-work guidelines for studios and unions, all cast and crew working in Zone A must be vaccinated, and the show's production falls under Zone A. Sources close to the actor indicated creative differences were also to blame for his from "Game Changers." Additionally, Deadline's report notes the veteran actor declined to comment on why he wasn't returning to the show.
Regardless of the reasons why he won't be back, there has been no indication of how Estevez's Coach Bombay will be written off the series. In the final episode of Season 1, the character had rediscovered his passion for hockey, gifting the Don't Bothers with the original Mighty Ducks jerseys and resurfacing the ice rink he owns with the team's logo, indicating they've found a new home there.