Russian Actor Oleg Vidov Dead At 73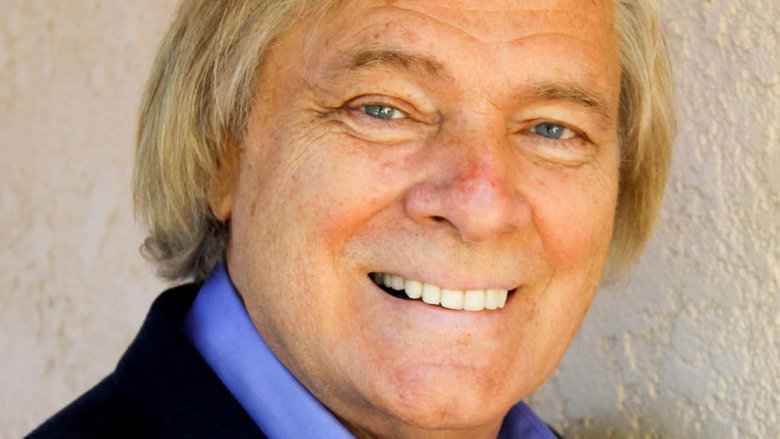 Oleg Vidov, often called "the Soviet Robert Redford," died on Monday, May 15 from complications related to cancer. According to Vidov's friend Kathy Jura (via The Hollywood Reporter), he passed away in Westlake Village, California. He was 73.
Vidov was born in the Filimonki village in Leninsky District, Moscow Oblast, Russia to a teacher and a Finance Ministry deputy and economist. He attended the acclaimed film school Gerasimov Institute of Cinematography, where he studied acting and directing.
Vidov gained notoriety in Russia for his appearances in such films as The Headless Horseman, and traveled to other countries to shoot additional features. He shot the 1967 Gabriel Axel-directed film The Red Mantle in Denmark. Two years later, Vidov went to Yugoslavia to star in The Battle on the River Neretva.
In 1970, Vidov was eyed by producer Dino De Laurentiis for a part in a Russian-Italian film called Waterloo, which starred Rod Steiger, Christopher Plummer, and Orson Welles.
Vidov left Russia in 1985, settling down in Los Angeles. Following Vidov's departure from his home country, Soviet television stations stopped airing his movies. However, after popular demand, they were re-broadcast without using Vidov's name. In 1987, his credits were restored. Channel One Russia honored Vidov on his 70th birthday by throwing him a party on its Let Them Talk show hosted by Andrey Malakkov.
Vidov's acting career blossomed in America, and Vidov appeared in films like Love Affair, The Immortals, Wishmaster 2: Evil Never Dies, Thirteen Days, and Monkey Love. Two of Vidov's standout roles were in 1988's Red Heat, in which he played Yuri Ogarkov alongside Arnold Schwarzenegger's Captain Ivan Danko, and in 1990's Wild Orchid as Otto Munch opposite Mickey Rourke's James Wheeler.
Beyond the silver screen, Vidov also appeared in television series such as The West Wing, Alias, and Criminal Minds. In 2015, Vidov provided his voice to Time After Time, the P.J. Letofsky-directed documentary about Andrei Tarkovsky. Vidov was the voice of Tarkovsky himself.
Vidov married Joan Borsten, the daughter of Orin Borsten, a noted Hollywood scriptwriter, studio executive, and publicist. In 1988, the pair founded a production and distribution company called Films by Jove, and in 1992, they obtained international distribution rights to the Soyuzmultfilm Studio animation library. The library held nearly 1,200 Russian films, and the Vidovs' acquisition helped to bring light to Soviet animation. The couple financed the restoration of works like Mikhail Baryshnikov's Stories from My Childhood. In 2007, they transferred library rights to Russian businessman Alisher Usmanov.
Vidov later co-founded the alcohol and drug treatment program space Malibu Beach Recovery Center. He served as Chairman of the Board, and his wife, CEO. The couple sold the Center in 2014 to a branch of Wells Fargo Bank.
Vidov is survived by his wife, sons Viacheslav and Sergei, and a grandson.