The Small Detail In Squid Game's Finale That Means More Than You Think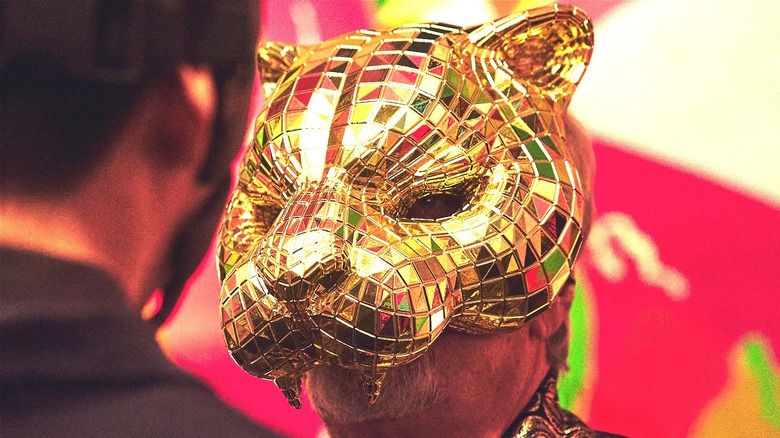 Noh Juhan/Netflix
From the very beginning, Netflix's "Squid Game" had plenty of twists and turns that led to some pretty jaw-dropping moments. These moments undoubtedly helped to launch the series into a massive worldwide success. In fact, the series has been so successful that it has officially trumped "Bridgerton" as Netflix's most-watched original series, with 142 million households tuning in within the series' first four weeks (via Business Insider).
The series puts a deadly spin on a South Korean game show in which contestants must compete in children's games in the hopes of winning a huge cash prize. But what the contestants don't initially know is that one mistake in a game will result in a brutal death. The show does an excellent job of combining moments that made us squirm with moments of heartbreak. In addition, the production contains a ton of small details and easter eggs throughout its nine episodes that are sure to have viewers rewatching to get a closer look. One such detail from the series finale that is seemingly insignificant actually has a deeper meaning than what you may have initially thought. Spoilers ahead!
The location of Seong Gi-hun and Oh Il-nam's final meeting is significant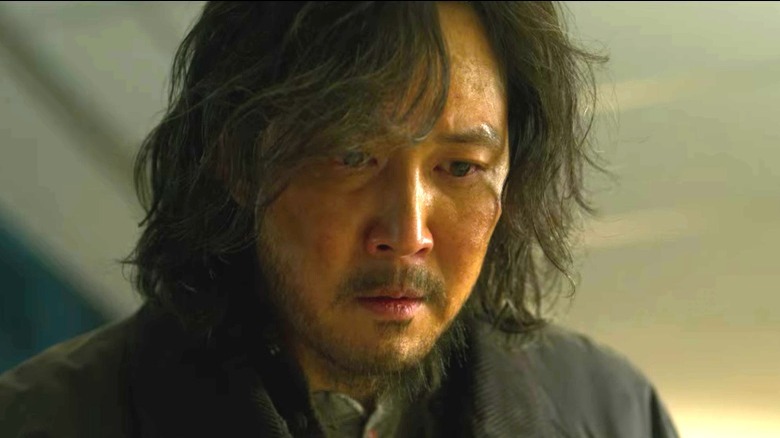 Netflix
Easily the biggest plot twist to come out of "Squid Game" is the true identity of Oh Il-nam (Oh Yeong-su), aka player 001. Throughout the "Squid Game" competition, Seong Gi-hun (Lee Jung-jae), aka player 456, forms a close-knit bond with Oh Il-nam. Notably, Gi-hun goes out of his way to help protect Il-nam, who happens to be dying of brain cancer — until he tricks the old man to win the marble game. Eventually, Gi-hun wins all of the games and parts with 45.6 billion won, along with immense trauma from the competition.
In a shocking twist, Gi-hun receives an invitation to the seventh floor of a building to revisit his "gganbu," which means "neighborhood friend." It turns out, Il-nam never died in the games and was actually one of the masterminds who created the competition to entertain himself and his rich friends. Other than revealing his secret, Il-nam brought Gi-hun to the seventh floor to play a game with him. Specifically, Il-nam and Gi-hun bet to see whether a passerby helps a homeless man on the cold streets below. Interestingly, Gi-hun meets Il-nam for this final game on the seventh floor of a building where all of the other floor numbers in the elevator are removed except the "7." This alludes to the fact that Gi-hun survived six games in the competition and was about to play his last, seventh game with Il-nam by his side — just like all of the other games. This is just one of the many hidden details in "Squid Game" that is easily overlooked on the first watch.