Jimmy Kimmel Returning To Host 2018 Oscars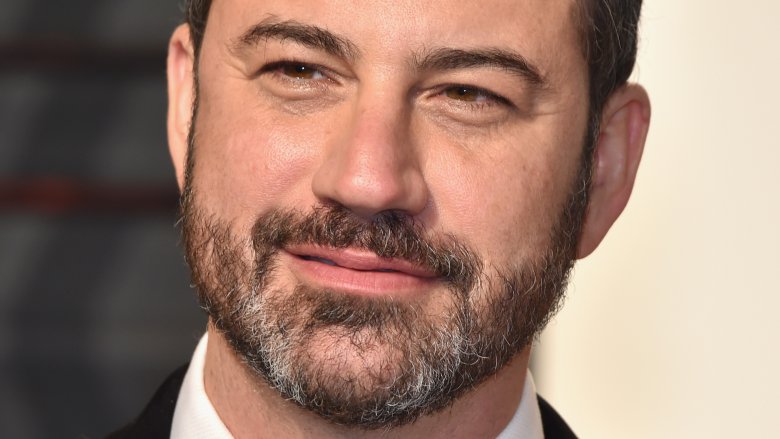 Getty Images
Jimmy Kimmel is returning to the Oscar stage. According to The Hollywood Reporter, the late night host has signed on to host the 90th edition of the annual awards ceremony following a successful and well-received job at 2017's ceremony. The ceremony will be held on March 4 at the Dolby Theater in Hollywood.
Kimmel's time as host at this year's ceremony was mostly overshadowed by the shocking Best Picture gaffe, but the host was still praised for his light-hearted but still funny jokes. It's not too surprising that ABC would decide to bring him back; despite a four percent ratings drop for this past year's ceremony, Kimmel is an amiable host who has a show on the network. Producers Michael De Luca and Jennifer Todd will also return for the 2018 show.
"Hosting the Oscars was a highlight of my career and I am grateful to Cheryl, Dawn and the Academy for asking me to return to work with two of my favorite people, Mike De Luca and Jennifer Todd," said Kimmel in a statement to Variety. "If you think we screwed up the ending this year, wait until you see what we have planned for the 90th anniversary show!"
"After just one year, we can't imagine anyone else hosting The Oscars," added Channing Dungey, president of ABC Entertainment. "Jimmy's skillful command of the stage is invaluable on a night when anything can happen – and does. With Mike and Jennifer at the helm, we're ready for another unforgettable show that will dazzle, delight and, most importantly, honor 90 years of Hollywood's most prestigious award."
While we wait for the antics of next year's ceremony, see some actors who got cheated out of Oscar nominations.