Basketball Legend Magic Johnson Is Getting His Own Apple TV+ Docuseries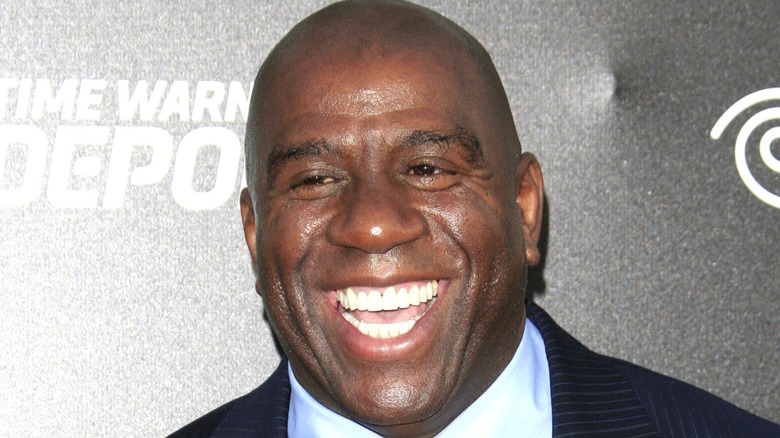 Joe Seer/Shutterstock
Magic Johnson is one of the greatest basketball players of all time. He was recently named to the list of the 75 greatest players in NBA history for the league's 75th anniversary (and he was on the list of the 50 greatest players for the 50th anniversary, too). He's a five-time NBA champion, three-time NBA Finals MVP, three-time regular season MVP, and 12-time NBA All-Star. He revolutionized the game with his ability to play any position. But his usual position was point guard –- an unusual position for a player of his height, 6'9" –- because he was an unparalleled playmaker with preternatural passing ability. He led the league in assists four times and is the all-time leader in assists per game, averaging 11.2 passes that lead to scores per game. And that's just his resume, saying nothing of his league-reviving rivalry with Boston Celtics legend Larry Bird.
Johnson is also known for his advocacy for people with HIV, which he announced he had contracted in 1991. He retired from the NBA and devoted himself to educating people about the disease and raising funds to help people living with it. Additionally, he is recognized for his business acumen, and he's a part owner of the Los Angeles Dodgers, the Los Angeles Sparks, and the Los Angeles Football Club.
All of that is why he's getting an Apple TV+ docuseries about his life.
Magic Johnson is getting the Last Dance treatment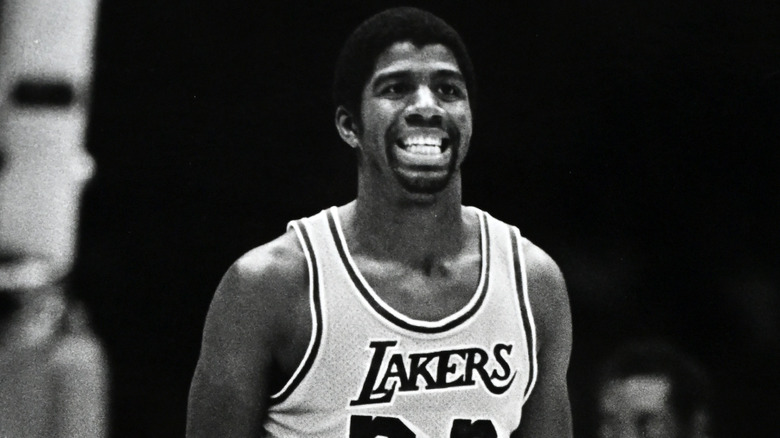 Jayne Kamin-oncea/Getty Images
According to Deadline, the currently untitled four-part series is coming to the Apple TV+ streaming service, which beat out several competitors to secure the rights to the project, which will try to be the next "The Last Dance," last year's hit docuseries about Michael Jordan.
The series is described as exploring "Earvin 'Magic' Johnson's life on and off the court. From his humble beginnings in Lansing, Michigan to becoming a five-time NBA champion with the Los Angeles Lakers, he changed the conversation around HIV and transcended into a community activist and successful entrepreneur. The series will feature never-before-seen footage and interviews with Johnson as well as figures from the world of business and politics and his inner circle."
Deadline notes that the announcement of the documentary series comes shortly before the 30th anniversary of Johnson's HIV diagnosis announcement on November 7.
The series is directed by Rick Famuyiwa, "Dope" and "The Mandalorian" director (and a guy who grew up in Los Angeles in the 1980s, per his Rotten Tomatoes bio). 2022 will be a big year for the eighties Lakers, as HBO has a star-studded drama series from executive producer Adam McKay about the "Showtime" Lakers teams of the era in the works.