This Is The Best Part About NCIS Villains According To Fans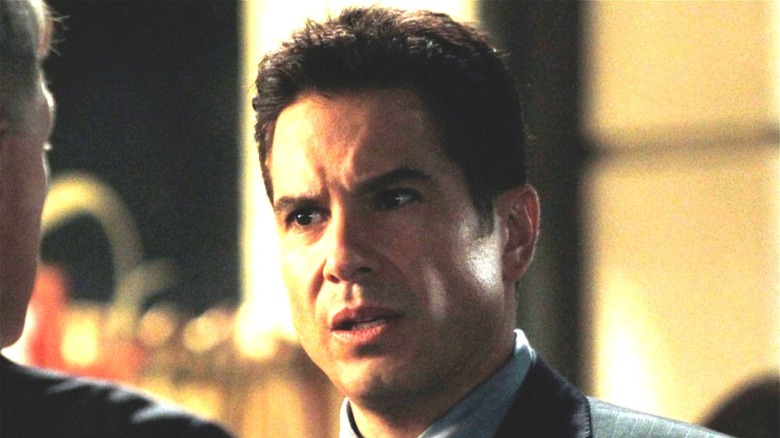 Jordin Althaus/CBS
Throughout the course of the nearly two decades that "NCIS" has aired on CBS, the police procedural has gone through its fair share of villains. From the single-episode perps to the multi-season masterminds, the Naval Criminal Investigative Service crosses paths with more than a few nefarious criminals. The first major villain of the series is undoubtedly Mossad agent turned terrorist Ari Haswari (Rudolf Martin). Though Ari is arguably best remembered as the archnemesis to NCIS Special Agent Leroy Jethro Gibbs (Mark Harmon), the nearly 20 years that have passed since the NCIS team first confronts Ari bring a plethora of other enemies their way. 
From the long list of Pedro Hernandez's relatives that the team takes down over the years, to Season 18 and 19's serial killer (who is later revealed to be a hitman), the series continues to invent imaginative criminals for the NCIS team to face. And while the creativity of the writers' room is surely an important part of what has kept the series going for so long, there is another detail about "NCIS" villains that fans recognize is also vital to the show's quality and makes it stand out from other series that focus on law enforcement. 
In a recent Reddit discussion on the r/NCIS subreddit, a number of "NCIS" fans discussed the different aspects of what makes villains on the CBS police procedural so compelling.
Fans like that the villains aren't invincible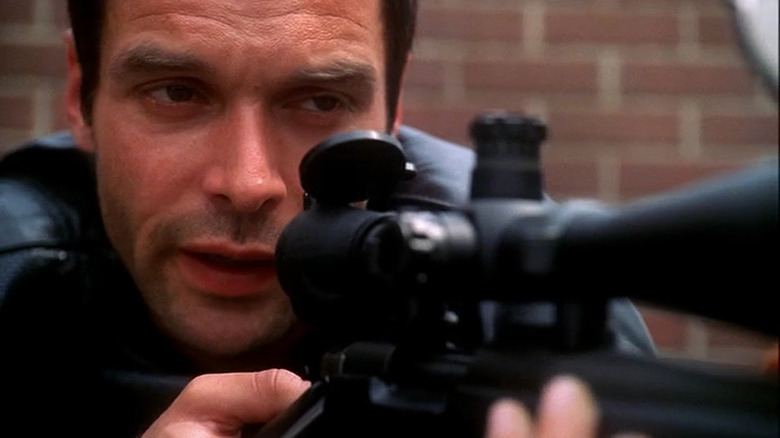 CBS
In a post that was simply titled "One thing I like," AranelMac noted that villains on the series don't tend to last too long. Elaborating on this point, the user said that aside from Ari Haswari (Rudolf Martin), "most villains last for maybe a season to season and a half at the most. Shows like 'Bones' and 'Castle' drag on these seemingly impossible to stop villains endlessly for years."
Ari is probably the closest a villain on "NCIS" ever comes to invincible. After successfully kidnapping NCIS Chief Medical Examiner Donald "Ducky" Mallard (David McCallum) – more than once — and killing NCIS Special Agent Caitlin "Kate" Todd (Sasha Alexander), Ari manages to evade capture until Season 3, Episode 2, when he is gunned down by his half-sister, Ziva David (Cote de Pablo). 
Other members of the r/NCIS subreddit were quick to agree, while also pointing out a few additional possible exceptions to the rule. Initial_Equal_9423 replied, "Nothing worse than villains dragging on and on for multiple seasons," but also noted that it takes awhile for the group to take down Reynosa Cartel emissary Alejandro Rivera (Marco Sanchez). 
NeilPeartsBassPedal, on the other hand, disagreed, saying, "Sometimes having a long running big bad isn't a bad thing. It felt like 'Hawaii Five-0' lost something once Wo Fat died." Original poster AranelMac replied, "Having a long riding big bad isn't a bad thing if it's done right. When they seem to do impossible things and keep getting away, that's what bothers me."