A24 Picks Up James Franco's Comedy The Disaster Artist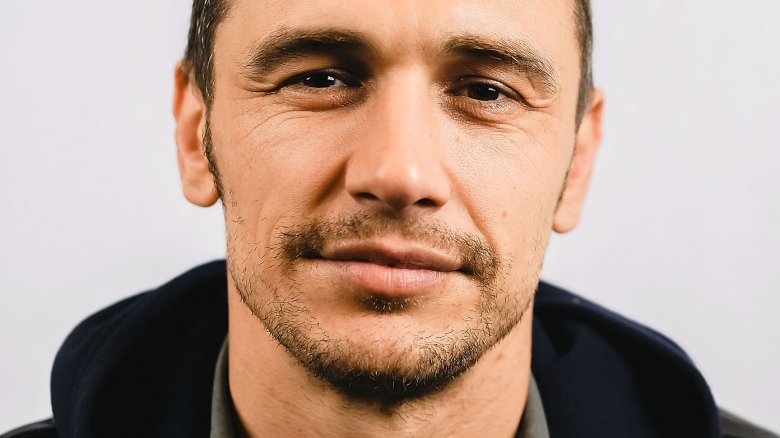 Getty Images
James Franco's The Disaster Artist finally landed an official release in the U.S.
The Disaster Artist, a comedy biopic that documents the making of the cult classic movie The Room, was previously housed with Warner Bros. and New Line Cinema. Now, A24, the studio behind films like Ex Machina and Spring Breakers, has stepped in to pick it up for domestic distribution. Per The Hollywood Reporter, A24 will release the movie in a limited engagement on Dec. 1 before wide release on Dec. 8.
New Line and Warner Bros. will still release the movie internationally, but release dates outside the U.S. have not been announced.
The Room was written, directed, and produced by Tommy Wiseau, who had no prior filmmaking experience at the time. It tells the story of a man named Johnny whose fiancee has an affair with his best friend, Mark.
In The Disaster Artist, Franco (who also directs) stars as Wiseau. He's joined in the cast by his brother Dave Franco, along with Seth Rogen, Alison Brie, Josh Hutcherson, Zac Efron, and Ari Graynor. Bryan Cranston, Zach Braff, J.J. Abrams, Lizzy Caplan, Adam Scott, Danny McBride, Kristen Bell, Keegan-Michael Key, and Tommy Wiseau himself also make cameo appearances in the film.
The comedy was screened as a work-in-progress during the 2017 South by Southwest Film Festival, where it was met with critical acclaim. Here's the synopsis (via Collider): "The Disaster Artist is the true story of the making of the film The Room which has been called 'the Citizen Kane of bad movies.' Tommy Wiseau's cult classic has been screening to sold-out audiences nationwide for more than a decade."
As we prepare to see Franco's hilarious take on The Room, check out some other bad movies you should watch at least once.