Cello - What We Know So Far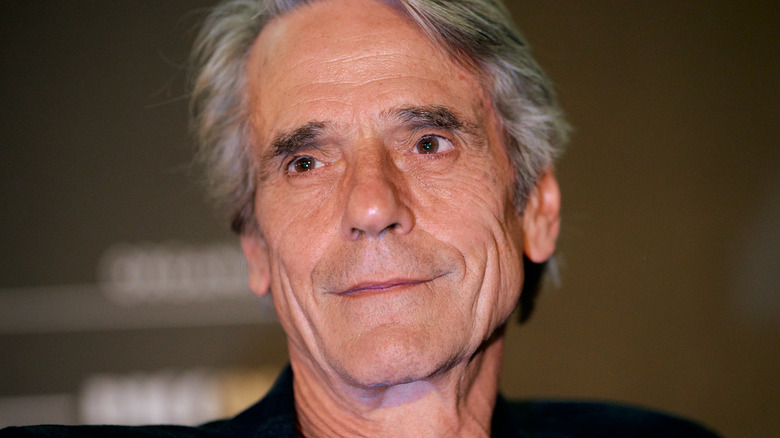 Daniele COSSU/Shutterstock
Recently, a slew of interesting new movies have been (or are being) shot in the heart of Saudi Arabia. From 2019's "Cherry," directed by the Russo Brothers, to the upcoming Gerard Butler action film, "Kandahar." One of the many new movies being shot in the country that has recently come out of the woodwork is called "Cello," and while not much is currently known about the project, it has several interesting names attached to it — most notable being director Darren Lynn Bousman, of "Saw" fame. Speaking about the new flick, Bousman said in a statement that, "I have been blessed to have many adventures in my filmmaking career. None have compared to the production of 'Cello.' I was able to traverse the globe, and work with an international cast and crew. I am excited for the world to see this terrifying tale from the mind of Turki Al Alshikh and am humbled to have had a small part in its creation."
The star-appeal is currently the primary focus of any "Cello" speculation, as many other primary details about "Cello" have for now been kept in the dark. Nevertheless, this upcoming film – presumably in the horror genre — still warrants a close look, simply due to its potential to be an entertaining and thought-provoking production. With that in mind, here is what we know so far about the release date, cast, and plot for "Cello."
What is the release date for Cello?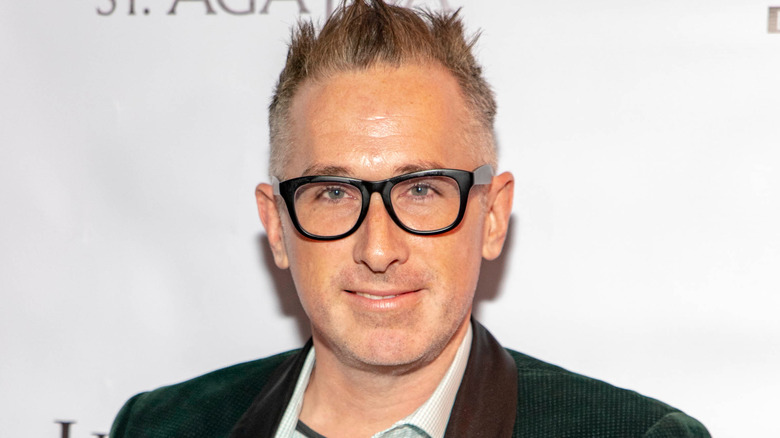 Eugene Powers/Shutterstock
Currently, the official release date for "Cello" remains unknown. Envision Media Art, the company in charge of the film's production, has not released any definitive statement regarding a release date for "Cello." However, we do know enough about the film's production to speculate on a likely release window.
According to Deadline, the film recently finished production and is likely in the midst of post-production at the moment. This means that while the majority of the work on "Cello" is done, there is still more to do before it is ready to premiere. When exactly the post-production process will be finished is uncertain, but it is likely to be done sometime within the next year. 
In other words, "Cello" is currently on track to be released sometime in 2022, or early 2023. Unfortunately, an exact date is impossible to predict at the moment.
Who is in the cast for Cello?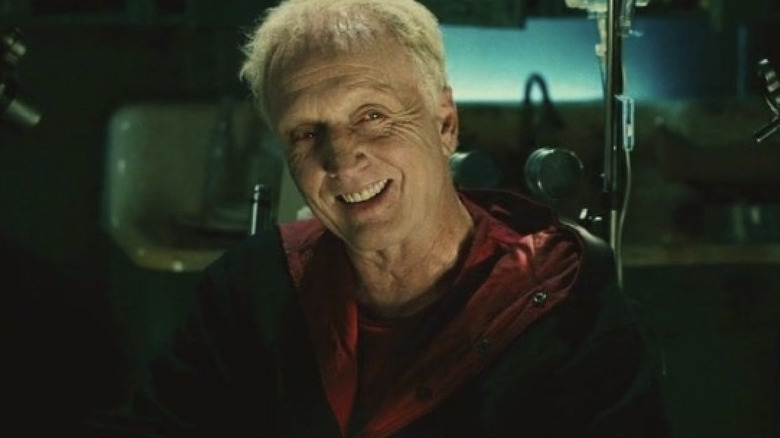 Lions Gate Entertainment
For a film that has gone otherwise unnoticed by mainstream media until recently, "Cello" has some surprisingly big names associated with its cast. The biggest of these is likely actor Jeremy Irons, famous for his roles in films like  1988's "Dead Ringers," 2018's "Red Sparrow," and more recently, bringing to life the infamous Adrian Veidt aka Ozymandias in HBO's "Watchmen" series. Alongside Irons is an old coworker of Darren Lynn Bousman — that being Tobin Bell, most recognized for playing the mastermind known as Jigsaw in the "Saw" movies. Unfortunately, neither actor has yet revealed their exact roles in the movie.
Beyond these big Western names are a few actors that are newer to Hollywood productions, including Saudi actress Elham Ali, known for her role in the film "Ashman." There is also Syrian actor Samer Ismail, who appeared in the film, "The Day I Lost My Shadow." Similarly, though, Envision Media Art has not yet revealed either actors' role in the film.
What is the plot of Cello?
Netflix
Though "Cello" has already completed production, the film's creators haven't actually revealed much about the story in question. We do know that it is based on the book of the same name, written by Saudi Arabia's General Authority for Entertainment, Turki Al Alshish.
For now, Envision Media Art has revealed only the most vague details regarding the plot. According to Deadline, "Cello" revolves around an aspiring cellist who must pay an unfortunate and dreadful cost for a priceless cello. Who this cellist is, along with the nature of this unthinkable price, are currently unknown.
According to Saudi 24 News, the novel version of "Cello" is supposedly making its way onto YouTube. However, it isn't clear if this is happening before or after the movie is released. Nevertheless, the work of Al Alshikh (who also penned the film's script) has garnered the respect of Darren Lynn Bousman, who emphasized to Deadline that he was honored to bring the story to life. That's considerably high praise, particularly in horror circles. Regardless, moviegoers will get to decide if they agree with Bousman when "Cello" is finally released in theatres.