Lumberjanes - What We Know So Far
Boom! Studios
"Lumberjanes" is an exceptionally popular comic book from BOOM Studios. Created by Grace Ellis, Shannon Walters, Brooklyn A. Allen, and Noelle Stevenson, "Lumberjanes" follows a group of girls as they attend a summer camp. At Miss Quinzella Thiskwin Penniquiqul Thistle Crumpet's Camp for Hardcore Lady Types, summer campers earn badges for their endeavors, much like the real Girl Scouts. This isn't a normal summer camp, though, as the campers are often faced with spooky events that bring the group closer together.
Originally created as a limited run, "Lumberjanes" ended up running for 75 issues, eventually concluding its comic run in 2020. The entertaining dynamic between the different characters is a hallmark of the series. While the stories make frequent references to powerful and influential women of history, but the main focus is on its eclectic cast of campers. With such a character-driven and inclusive story, it is no wonder that "Lumberjanes" has earned an adaptation.
When is the release date of "Lumberjanes?"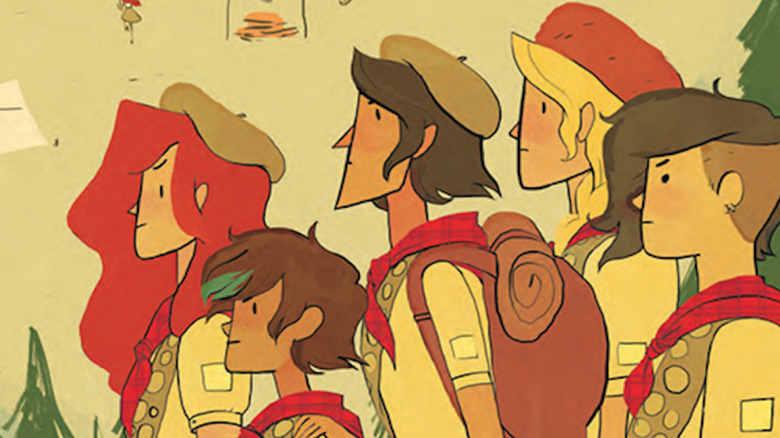 Boom! Studios
Originally slated for a live-action adaptation in 2015, "Lumberjanes" eventually became an animated television series once Disney purchased FOX, and the intellectual property was sold to HBO Max. As of right now, no release date for the series has been announced, and the last bit of information we have comes to us from an October 2020 press release (via Comicsbeat). It espouses the great talent associated with the production of the show and the phenomenal and well-received stories of the source material for "Lumberjanes." Considering that the press release came out in 2020, we can hope that the show will hopefully be released sometime in 2022 or at the latest 2023.
"Lumberjanes" has tapped Noelle Stevenson as a showrunner. You may recognize that name as one of the driving forces behind Netflix's "She-Ra and the Princesses of Power." This should come as a relief to "Lumberjanes" fans because "She-Ra" has a hugely impressive 97% critic rating on Rotten Tomatoes. "She-Ra" is considered one of the must-watch animated series currently on Netflix. 
Who is in the cast of "Lumberjanes?"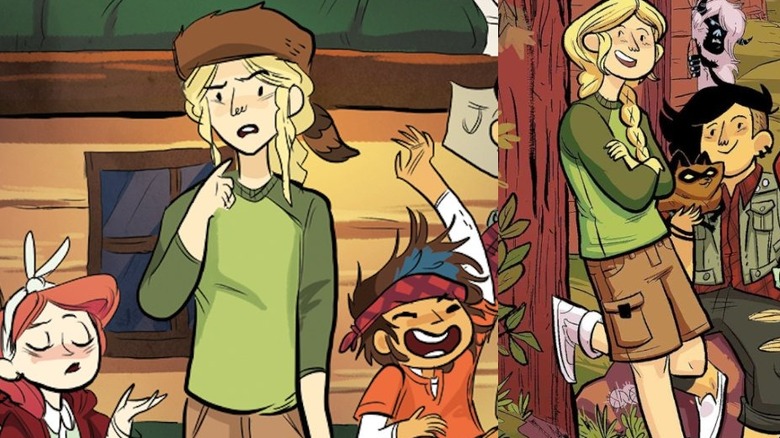 Boom! Studios
Unfortunately, the voice acting cast of "Lumberjanes" is currently unknown, but we can expect the main characters to follow that of the source material. The "Lumberjanes" comics follow five campers: Ripley, Molly, Mal, April, and Jo. Jo is the defacto leader of the group with a logical mind. Ripley is hyperactive, yet intuitive, and tends to act recklessly. Mal has a punk aesthetic and an intense fear of water. Molly channels her inner Katniss Everdeen with her archery skills and pet raccoon, while April is the dramatic one of the group, with an uneasy obsession with puns.
Supporting staff could also be present, including camp headmistress Miss Quinzella Thiskwin Penniquiqul Thistle Crumpet, Scout-Leader Jen, or camp Scout-Master Rosie (wholly inspired by the "Rosie the Riveter" icon). Considering how well "She-Ra" went, one might be able to guess that a few familiar voices may follow show-runner Noelle Stevenson.
What is the plot of "Lumberjanes?"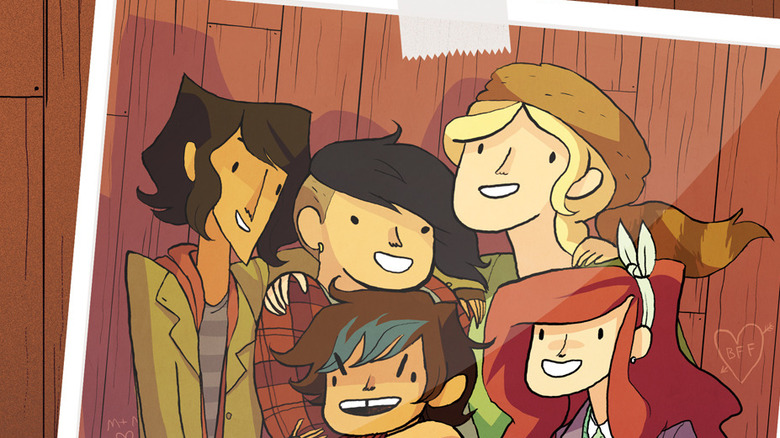 Boom! Studios
The plot of the "Lumberjanes" animated series isn't known in detail, but due to the collection of comics proceeding it, a general road map has been established that doesn't require a merit badge to understand. The campers are drawn into a mystery when several three-eyed animals start to appear. This plot continues to evolve with unexpected turns, with one character eventually arm-wrestling a giant statue.
The major focus of the story though is and always will be the campers. Their unique personalities, strengths, and weaknesses play off of each other, and the girls show development and growth over several arcs. Considering the breadth of material available for the series, "Lumberjanes" could go for several seasons on HBO Max. The comic series has been nominated for several awards, including three special nominations from GLAAD for "Outstanding Comic Book" in 2015, 2018, and 2019 (via THR). The comic tackles several LGBTQ issues so we can fully expect the show to do the same.