What Charlie Bucket From Willy Wonka And The Chocolate Factory Looks Like Today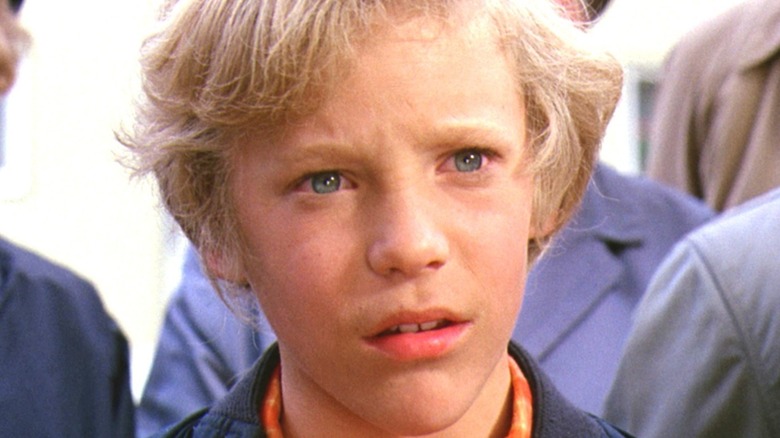 Paramount Pictures
"Willy Wonka and the Chocolate Factory" is one of the most beloved fantasy movies from the 1970s. Charlie Bucket, the main character in the 1971 film based on Roald Dahl's children's novel, was played by child actor Peter Ostrum. The young, blonde-haired actor won the hearts of moviegoers with his sweet portrayal of a poor boy who won a golden ticket to tour a mysterious chocolate factory with four other lucky winners.
While Ostrum stole the show as Charlie, the film remains his only acting credit, according to his IMDb page. In fact, he never intended to be a professional actor. Ostrum was "discovered" by a movie talent agent when he was in a play at a Cleveland children's theater when he was in sixth grade, per Rare, and he scored the role in "Willy Wonka" with just a few days to spare before filming started in Munich, Germany. The outlet noted that Ostrum impressed movie execs with his freshman film performance so much that he was offered a contract, but turned it down.
"I did have the option of a three-picture deal," Ostrum later told NPR. "They had no idea of what those pictures were going to be. And I just didn't — maybe because I'm obsessive compulsive a little bit, I didn't like giving up that freedom of signing on the dotted line, not knowing what I was going to be asked to do." Ostrum added that, while he "liked working on the film," he "wasn't completely sold" that he wanted to be an actor for the rest of his life.
Peter Ostrum now has an entirely different career — and look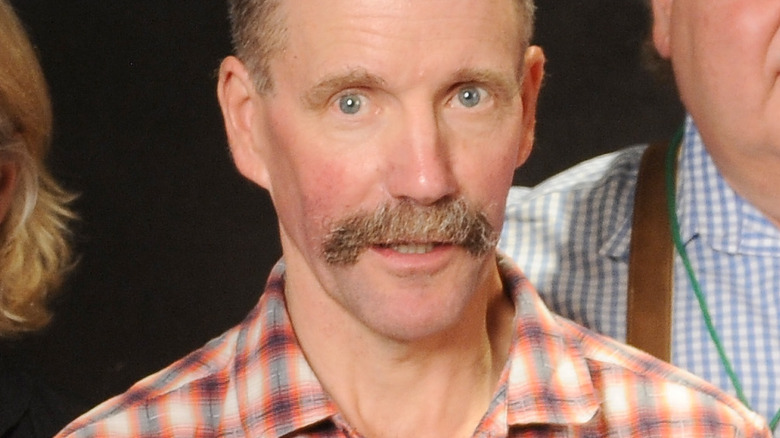 Albert L. Ortega/Getty Images
Fifty years after making movie magic with Gene Wilder in "Willy Wonka and the Chocolate Factory," Peter Ostrum is working in a field that he is passionate about — and it has nothing to do with chocolate, lickable wallpaper, or everlasting gobstoppers. The former actor turned his part-time, hometown job into a full-time career.
During his teen years, Ostrum worked at a horse stable and enjoyed interacting with the veterinarians at said stable. He told Bond LSC that he even worked as a groomer for an equestrian team at the 1976 Summer Olympics that was held in Montreal just five years after his "Willy Wonka" fame. He ultimately went on to become a veterinarian more than a decade after realizing "[t]he film industry just wasn't for me."
According to his bio on The Countryside Veterinary Clinic in Lowville, New York, Ostrum graduated from the prestigious Cornell University with his veterinary degree in 1984. These days, the blonde locks are gone, but the dad of two sports a handlebar mustache reminiscent of that worn by his movie grandpa — Grandpa Joe — who was played by Jack Albertson.