The Iconic '80s Role Anthony Michael Hall Regrets Turning Down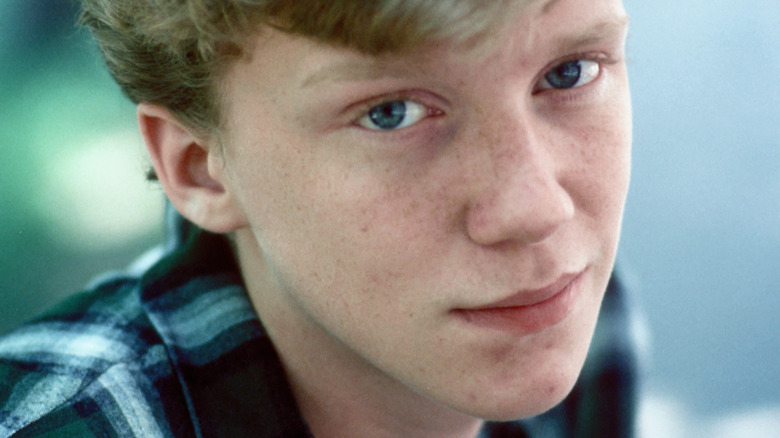 Michael Ochs Archives/Getty Images
Anthony Michael Hall was one of the hottest teen movie stars of the 1980s. As a young teenager, he first caught the eye of writer-director John Hughes when he was cast as Rusty Griswold in the 1983 movie "National Lampoon's Vacation," which was based on "Vacation '58," a short story Hughes wrote for National Lampoon magazine years earlier, per Fandango. Hall worked with Chevy Chase, Beverly D'Angelo and Randy Quaid in the first film in the comedy franchise.
Hall's breakout role came the following year when he played a geek nicknamed "Farmer Ted" in Hughes' classic film "Sixteen Candles." He also played geeky characters in "The Breakfast Club" and "Weird Science," and earned his place in pop culture history as a member of "The Brat Pack" alongside Molly Ringwald, Rob Lowe, Demi Moore, Emilio Estevez, Andrew McCarthy, Judd Nelson and Ally Sheedy, per IMDb. The nickname was given to the hardworking group of popular teen actors courtesy of a 1985 cover story for New York magazine.
But, while Hall was one of the biggest stars of the era, today he still has major regrets about not taking a role in another Hughes classic — a role that was actually written with him in mind.
Anthony Michael Hall regrets not taking the lead role in 'Ferris Bueller's Day Off'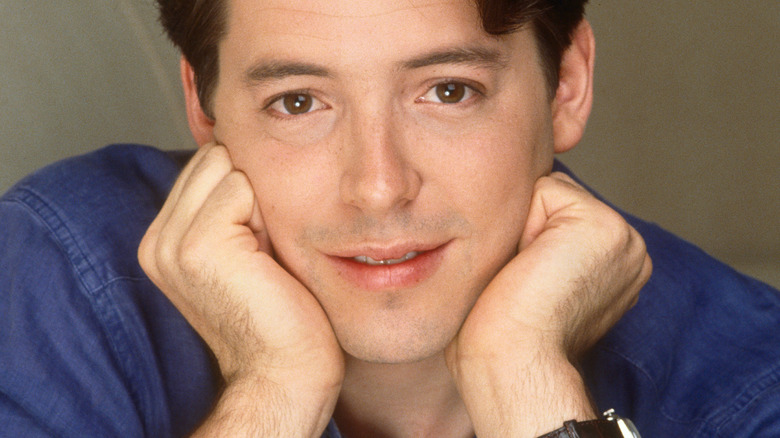 George Rose/Getty Images
It's hard to imagine anyone in the role of Ferris Bueller other than Matthew Broderick. The actor shot to fame as the lead in John Hughes' 1986 teen comedy film, "Ferris Bueller's Day off," which follows a mischievous high schooler who skips school to roam around Chicago. Broderick's character was known for "breaking the fourth wall," aka talking directly to the camera, per Metaflix.
But Anthony Michael Hall revealed that the part was actually written for him. In an interview with Insider, Hall said he was too booked to take the iconic role at the time. "Hughes wrote 'Ferris' for me," he dished. "Because of the work he gave me, he gave me a career as a kid, I was busy with other work. So I wasn't able to do 'Ferris.'" Hall, who also turned down the geek role of Duckie in "Pretty in Pink," revealed that he regretted not taking "Ferris" most of all because the premise for "Pretty in Pink" felt too similar to "Sixteen Candles." "But I thought there was a real uniqueness to Ferris," he added. "I thought that would have been a lot of fun."
Hall — who noted that his "Sixteen Candles" character did actually talk directly to the camera in one scene, paving the way for Ferris's signature move — also revealed that turning down the roles Hughes offered caused a rift between him and the famed writer-director and they never spoke again. Hughes died in 2009, per The New York Times.