Criminal Minds: These Are Garcia's Favorite Things To Watch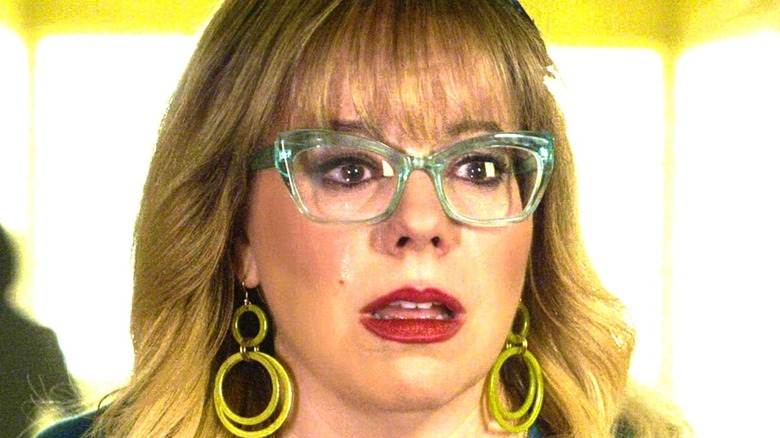 CBS
The spirited and sassy Penelope Garcia (Kirsten Vangsness) brought a lot of light and life to the CBS crime procedural "Criminal Minds." Over the course of 15 seasons, the audience learned a lot about the well-dressed hacker. But, we're willing to wager that there are a few things fans have forgotten about Ms. Garcia since "Criminal Minds" took its final bow in 2020.
For instance, what does Garcia like to watch on television? What's her favorite movie? The CBS show does reveal her favorite TV show and filmmaker, among many of her other little quirks and personal favorite things she enjoys. It's not surprising that the astute Garcia is very plugged into the cultural zeitgeist, and her choices are quite interesting and revealing about her character. Before the "Criminal Minds" revival hits Paramount+ sometime in the distant future (per Forbes), check out what we know about at least two of her favorite things.
Garcia loves this Italian director's movies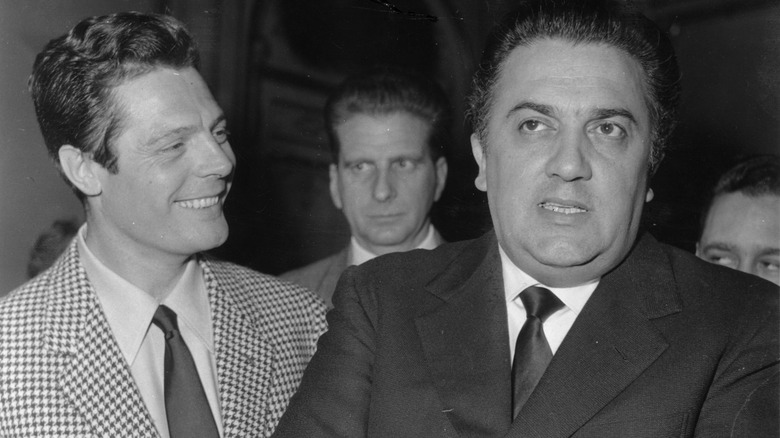 Keystone/Getty Images
Per IMDb, Garcia reveals in the Season 7 episode "Proof" that she admires the work of Italian director Federico Fellini and plans on throwing a Fellini film festival at her home. The Italian film icon is best known for directing, writing, and producing character-driven dramatic films such as the 1954 circus tragedy "La Strada" and the autobiographical "8 1/2" from 1963 (via IMDb). The latter feature was adapted into the Broadway musical "Nine," which won the Tony Award for best musical in 1982 (per Broadway World). According to the Oscars' official site, "La Strada," "8 1/2," "Nights of Cabiria," and "Amarcord" all won for best foreign language film in their respective competitive years.
Fellini often collaborated artistically with Giulietta Masina, his wife of 50 years. The actress appears in leading roles in "La Strada," as well as "Nights of Cabiria," "Juliet of the Spirits," and "Fred and Ginger." Per The Washington Post, the director passed away on October 31, 1993, of cardiac arrest at the age of 73.
She also loves '80s sitcom Small Wonder
In the Season 4 episode "Roadkill" (via IMDb), Garcia laments her migraine and hopes it will go away in time for her "Small Wonder" marathon. It's not shocking that a technology-loving Garcia adored this retro syndicated sitcom. 
"Small Wonder" debuted in 1985 and ran for four seasons, concluding in 1989 (via IMDb). The sitcom focuses on Victoria "Vicki" Ann Smith-Lawson (Tiffany Brissette), a robot created by inventor Ted Lawson (Richard Christie). The super-strong, emotionless Vicki is initially intended to assist disabled children, and Ted brings her into his home to teach her how to be more "human." Passing herself off as an orphaned member of the Lawson family, Vicki initially acts as a household assistant to Ted's wife (Marla Pennington) and his son, Jamie (Jerry Supiran). But, over time, Vicki becomes a part of the family and is adopted by the Lawsons. Jamie and Vicki spend their time dealing with school and typical adolescent foibles while trying to keep nosey next-door neighbor Harriet Brindle (Emily Schulman) from finding out Vicki's true identity.
The odd little series definitely holds some mental real estate with certain groups of Gen Xers and early Millennials (just look at this deep dive into the show's creation from Yahoo! News), and one can easily imagine a much younger Garcia marathoning the show in her youth.