What The Critics Are Saying About The Force Awakens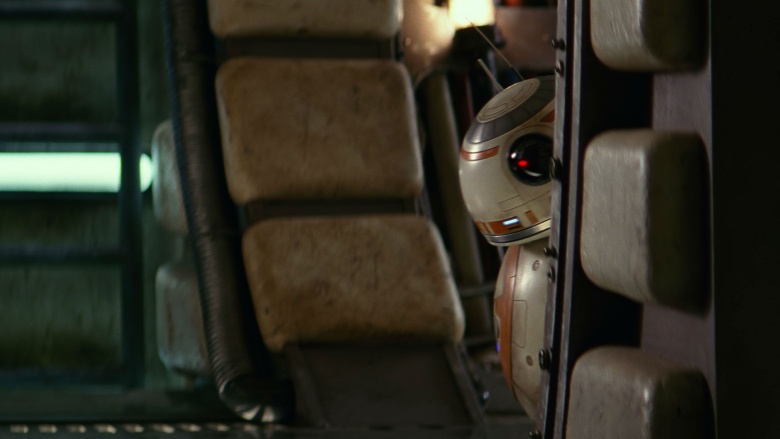 After a lengthy and frustrating embargo, lifted at 12:01 a.m. Pacific on Wednesday morning, critics are finally weighing in on Star Wars: Episode VII – The Force Awakens. The result so far: pretty darn positive! Some critics flat-out loved it; others claimed the film and director J.J. Abrams leaned way too heavily on nostalgia. Read highlights from some of the biggest publications.
The Hollywood Reporter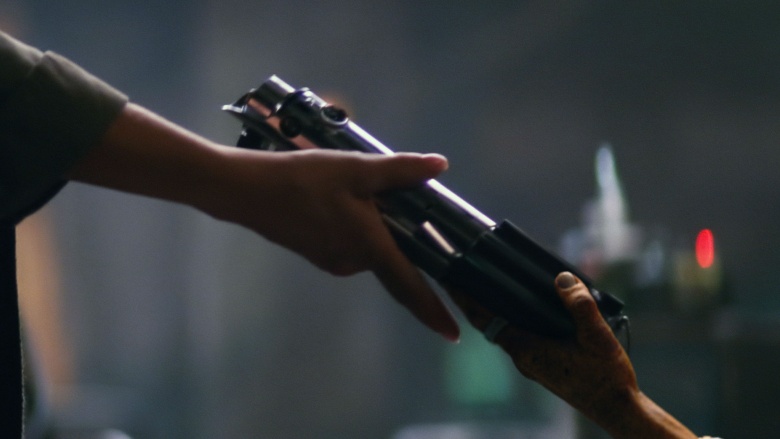 Todd McCarthy of The Hollywood Reporter declares "the Force is back—big time" in Episode VII, adding that Abrams' much-anticipated effort is the "best Star Wars anything—film, TV show, video game, spinoff, what-have-you—in at least 32 years." McCarthy says that The Force Awakens is more Steven Spielberg than George Lucas, and compares the movie to Spielberg's iconic Indiana Jones franchise, which he says is a "mostly, but not entirely, to the good" thing. McCarthy ultimately concludes that Abrams' efforts "feels like the work of a very capable student, one who has studied his subject so diligently and thoroughly that he knows what to do and what to avoid...The franchise is indeed reawakened, and we already know when to expect several more installments."
Variety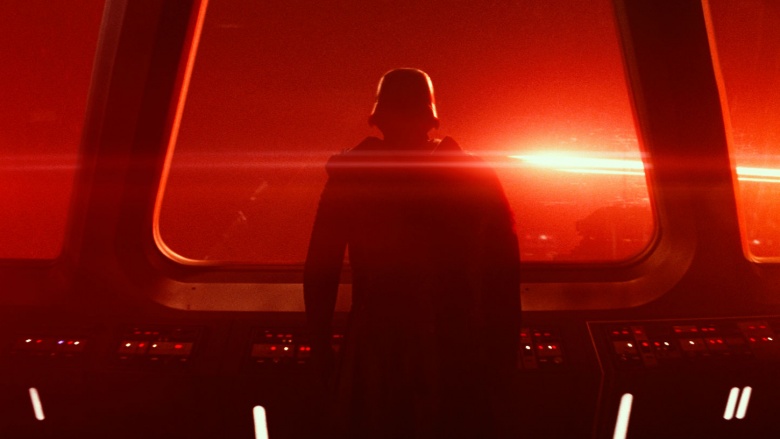 Justin Cheng of Variety writes that Abrams reinvigorates the Star Wars franchise with a "welcome surge of energy, warmth and excitement after the misbegotten cycle of prequels released between 1999 and 2005" in The Force Awakens. According to Cheng, Abrams has kept the original trilogy in mind when crafting his new addition the beloved franchise, which ultimately has its pluses and minuses. Among the negative: a "somewhat thin, derivative story that, despite the presence of two appealing new stars, doesn't exactly fire the imagination anew." Still, despite Abrams' little effort to re-imagine or re-invent the Star Wars universe, Cheng concludes that the director has "more than stoked our anticipation for what his successors may have up their sleeves."
The Wrap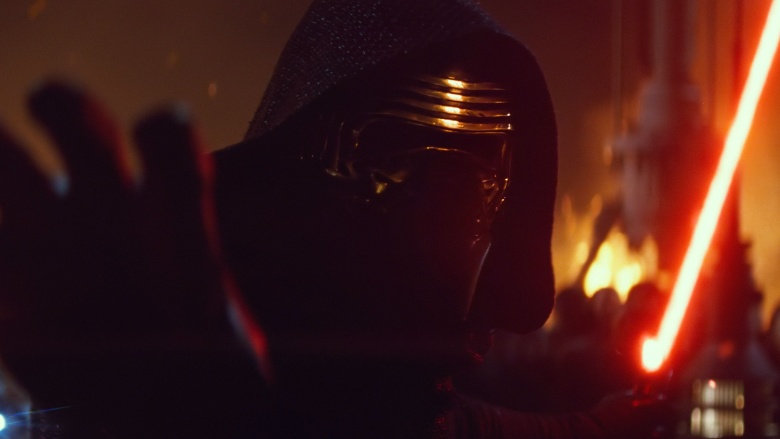 Alonso Duralde of The Wrap claims that Abrams has essentially remade Star Wars: Episode IV – A New Hope, a strategy he thinks will please fans of the original trilogy and welcome new ones, as well. "There are some slower bits, and an ending designed to leave you wanting more, but I'd be lying if I said I didn't feel a tingle in my neck at the familiar opening of Williams' score," Duralde writes. Duralde also has high praise for the cast of the film, which includes newbies Daisy Ridley, John Boyega, and Adam Driver, though he says the pacing of the story "could certainly be tighter" and the familiarity of The Force Awakens' story and direction "does occasionally lead to a cocked eyebrow." Still, as most critics have written, it's a lot better than the prequels. "Abrams had the benefit of learning what didn't work in Lucas' prequels, and he's gone in the opposite direction," Duralde writes. "He's also set an interesting course for moving forward with this engaging cast playing new characters making their way through this beloved universe."
Entertainment Weekly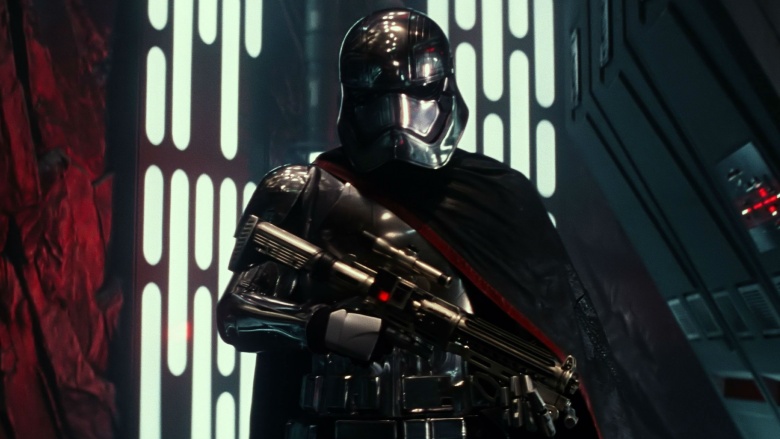 In his B+ review, Entertainment Weekly's Chris Nashawaty writes that The Force Awakens "delivers exactly what you want it to: rollicking adventure wrapped in epic mythology, a perfect amount of fan service that fires your geekiest synapses, and a just-right cliffhanger ending that paves the way for future installments." Nashawaty compares The Force Awakens to Abrams' highly successful 2009 Star Trek reboot, writing, "[Abrams] took a worshiped pop-culture franchise with a rabid legion of disciples, treated it with respect, and made it matter again." As other critics have mentioned, Nashawaty says that The Force Awakens' similarities to A New Hope are at times its strength and its weakness; however, there's more than enough goodwill in the picture to keep fans wanting more. "When The Force Awakens ends, it feels bittersweet simply because you so badly want to get to the next chapter," Nashawaty writes. "So, yes, the wait is over. But now a new waiting game begins.
USA Today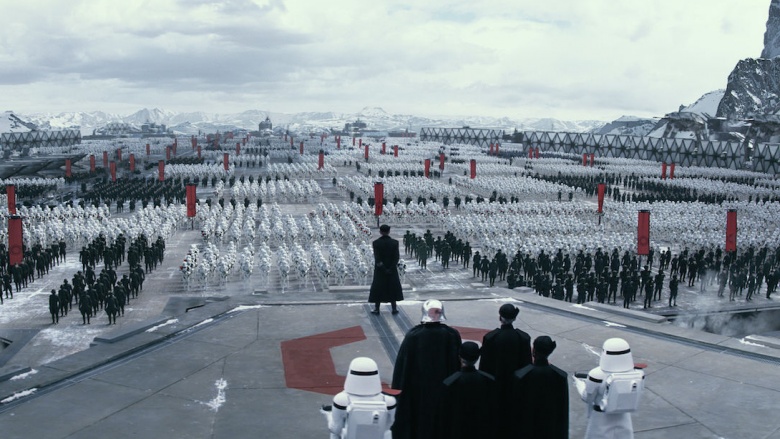 In his four-star rave, USA Today's Brian Truitt writes that The Force Awakens "returns the iconic sci-fi franchise to a glorious place that hasn't been seen since Ewoks danced off into victory in Return of the Jedi 32 years ago." Of the film's cast, Truitt praises a "fantastic" Oscar Isaac, whom he says audiences will miss when he's not on screen; and Adam Driver, who adds a "different and more petulant take on the Vader villain template but finds a way to be even more menacing when he takes off his dented mask." As mentioned by others, Truitt claims that Abrams goes heavy on nostalgia, and comes a bit close to overdoing it. But in the end, he says The Force Awakens "reveals surprising connections, begins a few bromances, solves mysteries while digging up others, and sets a strong tone for what comes next in Star Wars lore ... It'll make you feel like a kid being introduced to something truly special once again."
The New York Times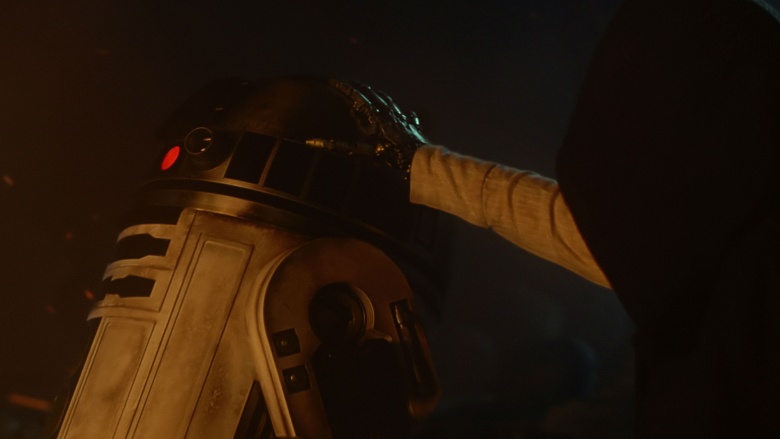 The Force Awakens even managed to win over The New York Times' Manohla Dargis, arguably one of the toughest critics in the business. "The big news about Star Wars: The Force Awakens is—spoiler alert—that it's good," Dargis writes in her unexpected rave. "Despite the prerelease hype, it won't save the world, not even Hollywood, but it seamlessly balances cozy favorites ... and new kinetic wows along with some of the niceties that went missing as the series grew into a phenomenon, most crucially a scale and a sensibility that is rooted in the huma." Dargis goes on to write that Abrams, whom she calls a love child of George Lucas and Steven Spielberg, was smart to return to the basics of the Star Wars franchise, declaring that he "hasn't made a film only for true believers; he has made a film for everyone (well, almost)." Dargis adds that Abrams' most "far-reaching accomplishment" lies in his casting of a Latino (Isaac), a black man, and white woman as his principle leads.
New York Post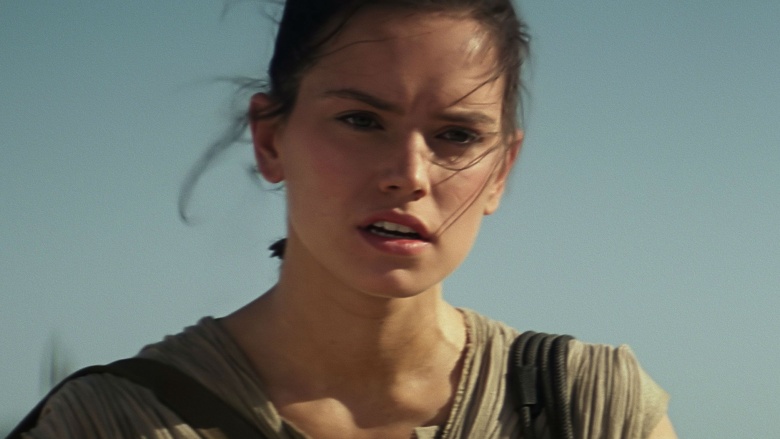 Less enthusiastic about The Force Awakens was Kyle Smith of The New York Post, who slapped the film with an underwhelming two and a half star rating. Of all the critics, Smith seems to come down hardest on The Force Awakens' nostalgia factor, writing that the "shamelessness with which Star Wars: The Force Awakens replays the franchise's greatest hits is startling. To put it another way, it's a satisfying meal—but it's $200 million worth of leftovers." Ouch. "Abrams does have some spiffy new ideas, but he doesn't do enough with them..." Smith writes. "...At 38 1/2, the franchise is middle-aged, and no more inclined to take chances than anybody else with creaky joints. Competently running through the classics counts as a victory after Attack of the Phantom Sith, but now that Star Wars has steered away from the Dark Side, the next episode is bound to be more interesting than this one."
Los Angeles Times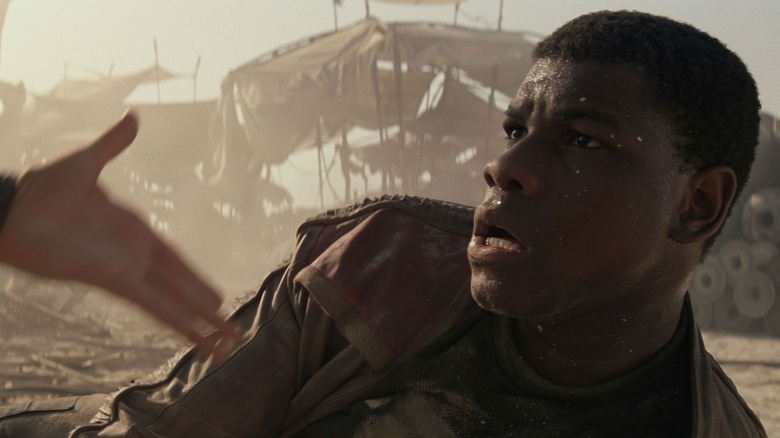 Legendary film critic Kenneth Turan was also mixed on The Force Awakens, writing that the film "covers all its bases but soars only in certain places." "Though a definite improvement on the last three abortive Star Wars prequels directed by series creator George Lucas," Turan writes, "The Force Awakens is only at its best in fits and starts, its success dependent on who of its mix of franchise veterans and first-timers is on the screen." Turan was also less hot on the new cast members than others. He calls Isaac "too sour" here, and says that Boyega "frankly seems out of his depth." Still, Turan writes that Ridley's "spunky daredevil presence is exactly what the part calls for," and motion-capture performances by Andy Serkis and Oscar winner Lupita Nyong'o are "inspired." (Incidentally, he makes no mention of Driver's performance, which can't be a good sign.) His biggest praise, however, goes to franchise veteran Harrison Ford, whom Turan unexpectedly calls "splendid." "Until he checks in midway through the film, appropriately craggy and battle weary, and elevates everyone's game, the pickings are slim," Turan writes.