Riverdale Casts Charles Melton As The New Reggie Mantle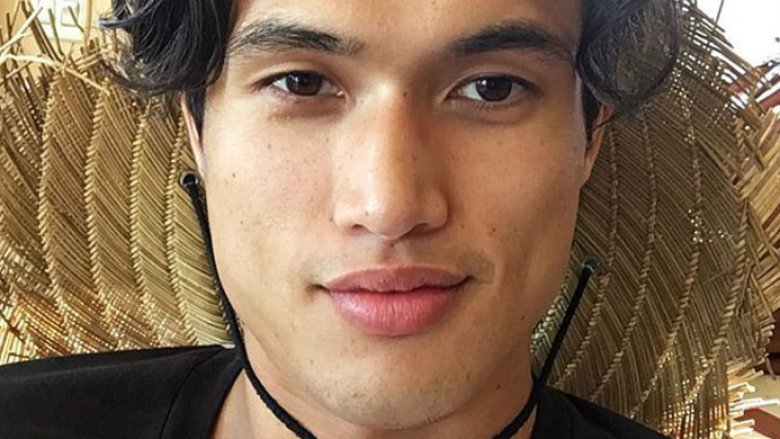 Instagram
Archie better watch out. There's a new kid in town.
TVLine reports that Charles Melton has been cast as Reggie Mantle on the CW's Riverdale.
Melton, who has appeared in television series like American Horror Story: Hotel as Mr. Wu and on Fox's musical comedy Glee as the roommate of Riley Voelkel's Sam, will replace Ross Butler in the role. Butler played the smart-mouthed Reggie in the first season of Riverdale, but barely popped up on screen due to Butler's packed schedule. Fans may recognize the actor from Netflix's hit drama 13 Reasons Why, in which Butler plays yet another not-so-nice guy in Zach Dempsey. Things got complicated when it was announced that 13 Reasons Why had been renewed for a second season and Riverdale got a season 2 pick-up. Riverdale executives dove into the search for a new Reggie not long after.
Riverdale creator Roberto Aguirre-Sacasa spoke out about the recasting in April, praising Butler for his work on the series (via TVLine). "We love what Ross did with the role of Reggie [this season], but because of his commitments to other projects, we couldn't use him nearly as much as we would have liked," he said.
Upon hearing the news of Mantle's casting, Butler himself opened up on Twitter, expressing his thanks to the Riverdale producers Greg Berlanti and Sarah Schechter, creator Aguirre-Sacasa, and casting director David Rapaport for choosing an Asian-American actor to fill his shoes. He also endorsed Melton
Butler shared a video in which he states: "Hey guys, I just wanted to say one more thing real quick about Riverdale. I'm so happy that [they] gave me, an Asian American, a chance to play a traditionally Caucasian character, Reggie. And in light of recent casting news, I am even more excited and more proud that they decided to keep Reggie Asian-American. It means a lot to me. It means a lot to the Asian-American community. So I just wanted to say thank you... one more time, and I support Charles Melton all the way."
One last little thing... @TheCW @WriterRAS @RapaportCasting @GBerlanti @SarahSoWitty @_MELTON_ @ArchieComics #riverdale #aapi #represent pic.twitter.com/p9KtMEzEQg

— Ross Butler (@RossButler) May 13, 2017
Melton will join a stellar young cast that includes K.J. Apa as Archie Andrews, Lili Reinhart as Betty Cooper, Camila Mendes as Veronica Lodge, and Cole Sprouse as Jughead Jones.
Here's the full series synopsis for Riverdale: "Archie Andrews starts the school year with the world weighing on his shoulders. He's decided he wants to pursue a future in the music business, but his recently ended clandestine relationship with the music teacher has left him without a mentor, and his friendship with Jughead Jones is in a bad place. Things look like they might be turning around when Veronica Lodge, a new girl, arrives. Despite the instant chemistry, Veronica is hesitant to risk a friendship with Betty—who has a crush on Archie—to pursue anything. Amidst all the small-town banality lurks a mystery: the recent tragic death of Jason Blossom, the twin brother of beautiful and popular troublemaker, Cheryl."
Riverdale just aired its season 1 finale episode, so it may be quite some time before season 2 kicks off. While we wait to see the Riverdale crew (including newcomer Melton) back in action, take a look at how the show's characters should really look.