The Hidden Gem Cuban Music Documentary On HBO Max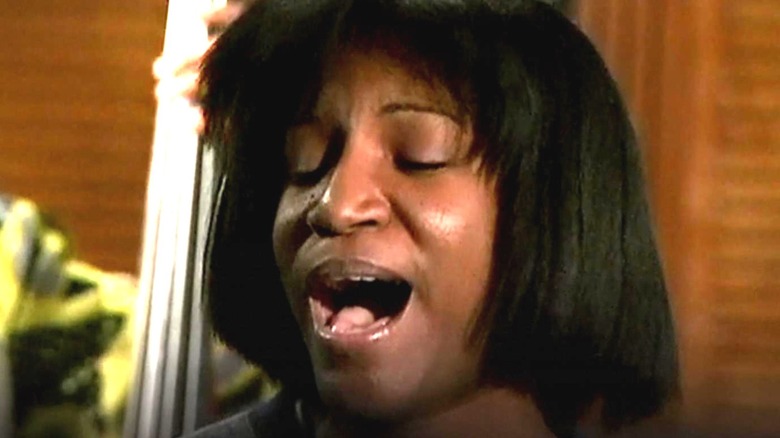 Senator Film/Artisan Entertainment
Throughout film history, there have been a handful of auteur filmmakers with the ability to traffic with equal skill in both fiction and documentary — Agnès Varda, Werner Herzog, Spike Lee, Shirley Clarke, Chantal Akerman, Martin Scorsese. One such switch hitter is German director Wim Wenders, whose deft, gentle hand has yielded classics of both kinds, from great observational dramas like "Paris, Texas" to envelope-pushing docs like "Pina."
Wenders' most iconic documentary, arguably, is a 1999 music film that you can stream now on HBO Max. The film in question is "Buena Vista Social Club," an intimate and deeply affectionate portrayal of the recording and touring process of the band of the same name — and their eponymous Cuban son album. Filled with incredible music and infused with its director's unmistakable love and reverence for his subjects, "Buena Vista Social Club" is a must-watch for Wenders fans, documentary aficionados, and anyone with an interest in the rich socio-cultural milieu of Cuba.
Buena Vista Social Club captures the rich musical history of Havana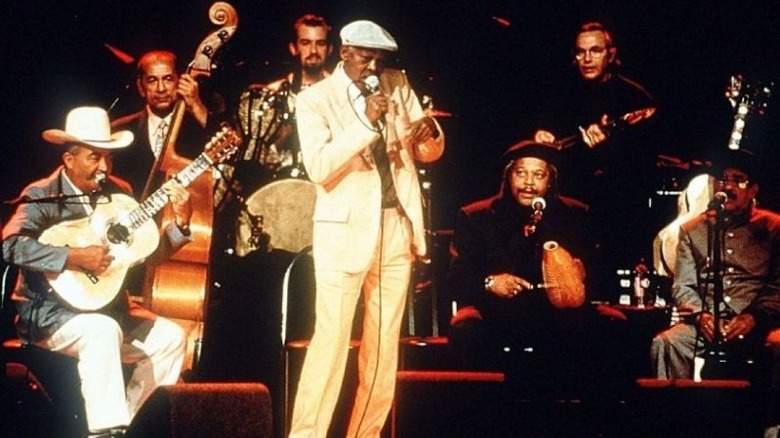 Senator Film/Artisan Entertainment
The "story" registered in "Buena Vista Social Club" began in 1996, when American guitarist Ry Cooder — a longtime friend of Wim Wenders — was invited to the recording sessions of a world music album to be recorded in Havana, Cuba. The original plans for the album didn't pan out (via PBS), prompting Cooder to bring together a group of local musicians and make a whole record of Cuban son music.
So it was that living legends like Ibrahim Ferrer, Omara Portuondo, Eliades Ochoa, and Rubén González, among others, formed the all-star ensemble that would become known as "Buena Vista Social Club." Wenders' film, shot at Cooder's suggestion, documents the band's recording sessions in Havana, and the cultural cauldron of Havana in the '90s more broadly, as the city's rich past and complex present intersect, sometimes uneasily, sometimes beautifully.
Later on, the film also travels to the United States to record the momentous realization of a Buena Vista Social Club concert at the Carnegie Hall in New York. In addition to the travel itself being a fascinating process, as many of the film's musicians had never set foot in the U.S. due to the country's travel embargo on Cuba, the resulting concert footage ranks among the liveliest, most gorgeous of all time. Although tensions between the two nations were and are high, part of the greatness of "Buena Vista Social Club" lies in capturing, in real-time, the way great music can transcend political barriers while still carrying a vital political charge all of its own.