What Really Happened To Kaila From Intervention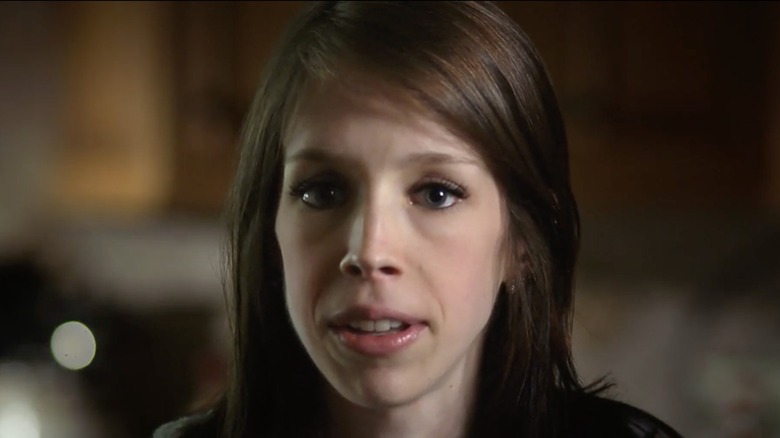 A&E
In Season 13, Episode 4 of the A&E reality series "Intervention," which took place in 2013, the show partly focused on Kaila Bentinck, a 19-year-old addicted to losing weight. At 5-foot-8-inches, she weighed just 80 pounds. Teased in middle school for being fat and feeling like no one noticed her pain, Kaila was then diagnosed with anorexia nervosa at 14. She went in and out of five different treatment centers and was, at the time of the episode, in danger of dying in her sleep. She was suffering from malnutrition and various side effects related to it, from osteoporosis to brain damage — but was unrepentant about her lifestyle. "I'm choosing not to eat purposefully. I'm going against the laws of nature, which a lot of people can't do. I'm special. I'm more powerful than you are because I can choose not to care," she said. 
Following her intervention, she did check into the inpatient center her family had decided on despite her reluctance. But she left after 12 weeks, going to live with her grandmother when her parents, Heather and Bill, stood firm on their resolve to cut her off and attended support group meetings to help themselves.
That heart-wrenching situation took place eight years ago, and Kaila's prospects did not look good. Her case was one of the more challenging that "Intervention" ever covered, which means people may want to know her fate. So what actually happened to the young woman following the events of that episode?
Kaila seems to have turned a corner and is now a medical worker
A&E
We're happy to report that Kaila is still alive and appears to be doing well. Starcasm reported in 2016 that her mother put up a Facebook post celebrating her birthday that read "Today is a day to celebrate our daughter Kaila. She is 23 today and that brings me so much joy. What a gift to watch you grow into the amazing person you are today." Kaila also told Vulture that she credits "Intervention" with saving her life even though her prospects didn't look promising when that episode ended. At the time of that 2015 interview, she was getting ready to graduate from college.
In 2019, she changed her name from Bentinck to Kupfer when she married Joseph Kupfer in California (via Facebook), and the two have dogs and cats. She also became a first responder; in 2015 and 2016, Kaila was working as an Emergency Medical Technician and as a volunteer firefighter, and she continued working as an EMT and paramedic until 2018. She remains in the medical field, according to her LinkedIn; in 2018-2019 she was a clinic associate, and since 2019 she has been a histology lab technical specialist in Vancouver, Washington, where she lives. In August, she took to Facebook and posted an image of herself and her husband at her brother Sean's wedding.
Kaila has not been public about her anorexia struggles since "Intervention," so it's unclear how she recovered from her illness. Clearly, many people would like to know — but knowing that she's alive and appears to be thriving will have to be enough for now.